WWE: Five instances where women defeated men
WWE: Five instances where women defeated men
Aug 03, 2019, 12:28 pm
3 min read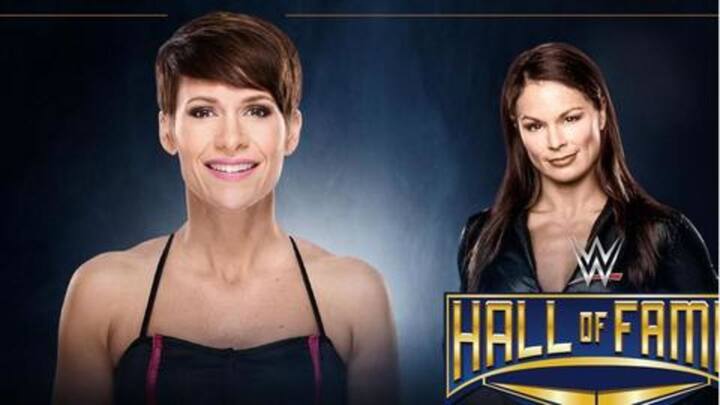 WWE has been the leader of pro-wrestling industry for decades, owing to its ability to showcase the best form of matches. While same-gender matches are most common in WWE, there have been instances when we have witnessed inter-gender matches as well. Interestingly, the women superstars have overpowered their male counterparts on some occasions. On the same note, we present those memorable instances.
Jacqueline tames Chavo Guerrero to win Championship
The list starts with a big championship win. It was in 2004 when the current Hall of Famer, Jacqueline responded to an open challenge from then Cruiserweight Champion Chavo Guerrero. Chavo was taken aback as he kept laughing about it. However, Jacqueline was adamant as the match began and, she pinned Chavo to become the Cruiserweight Champion. Certainly, Chavo wasn't laughing thereafter.
Sara Calaway edges past Diamond Dallas Page
Now, this one's interesting. This was probably the first time a proper inter-gender match was held in WWE. Former WCW champion Diamond Dallas Page (DDP) was introduced in WWE in a weird fashion as he was up against Undertaker's then-wife Sara Calaway. As she was untrained, she got an assist from The Undertaker, while she pinned the former WCW champion. Poor DDP!
Molly Holly pins The Hurricane for the Hardcore Championship
Now, this is another interesting segment, just like the modern 24/7 Championship scenario. In 2002, The Hurricane was the Hardcore Champion, with Molly Holly by his side at WrestleMania 18. However, Molly back stabbed him and pinned him to win the Championship, only for a brief time as she ran into a door and was pinned by Christian. Poor Molly!
Beth Phoenix eliminates The Great Khali at the Royal Rumble
Although this cannot be counted as a win, it still remains an amazing bout. Beth Phoenix had become the second woman to enter the Royal Rumble back then and she was staring at The Great Khali. Beth tricked him to plant a kiss on him, thereby eliminating him over the top rope. While she was immediately eliminated, she did manage to defeat a man.
Chyna's long list of male victims
When it comes to a female defeating males in WWE, no one can match the success of Chyna. Since her debut in 1997, Chyna has been a powerhouse in women's wrestling as she even challenged her male counterparts. Starting from Chris Jericho, Eddie Guerrero, Jeff Jarrett, the list goes on. She is to date the only woman to have won the Intercontinental Championship.