WWE: Analyzing possible feuds for Brock Lesnar post SummerSlam 2019
WWE: Analyzing possible feuds for Brock Lesnar post SummerSlam 2019
Aug 15, 2019, 07:26 pm
3 min read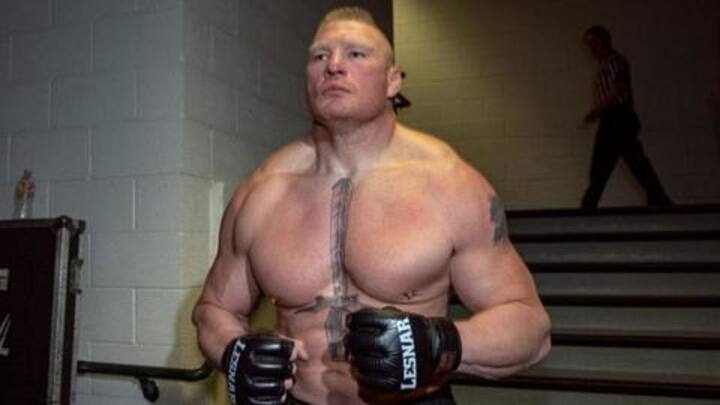 Brock Lesnar failed to defend his Universal Championship as he was beaten by Seth Rollins at SummerSlam 2019 pay-per-view. Following his defeat, he has not been granted a rematch for the championship. However, chances are Lesnar would not sit idle, and being a top superstar, he is likely to pursue a new challenge in WWE. Here, we analyze his possible future feuds.
A fresh challenge from Kevin Owens
This might seem out of the box, but it should be noted that Kevin Owens issued a warning to Lesnar following his loss at SummerSlam. Moreover, WWE is already giving Owens a big push, especially following his win over Shane McMahon. Consequently, Shane could bring Lesnar to teach Owens a lesson, while the latter would need a miracle to topple The Beast.
The Apex Predator has some unfinished business
We have said this in the past that while Lesnar might have had the upper hand against Randy Orton at SummerSlam 2016, it was not a clean win. Thus, Orton might have some unfinished business against The Beast. With Lesnar being advertised for SmackDown's 20th anniversary in October, this could well be the platform to start another feud between the two at Survivor Series.
Can The Phenomenal One become the new Beast Slayer?
Former WWE champion AJ Styles seems to have his eyes set on the Universal Championship again. However, it might not come easy as Rollins stated to him that the latter could not beat Lesnar on any occasion. This could allow Styles to challenge Lesnar in a Number 1 contender's match for the Universal Championship. Styles too would need a miracle to slay the beast.
The Beast vs The Monster Among Men
Both these men have crossed paths before, but it has always been Lesnar who has enjoyed an edge. Meanwhile, Strowman has undergone a transformation over the past few years and could be a great idea if he issues a fresh challenge to Lesnar. Moreover, a win over Lesnar would put him in the championship picture again against Rollins.
Move to the WWE Championship picture
Lesnar is a top guy in WWE as he is likely to stick with the championship picture. While he might have lost to Rollins for the Universal Championship, he can swiftly make a move to SmackDown and challenge Champion Kofi Kingston. Lesnar had hinted a feud with him since WrestleMania, and if it does happen, Kofi would certainly need a miracle to topple him.