WWE Superstar Shakeup: Which Raw superstars should move to SmackDown?
WWE Superstar Shakeup: Which Raw superstars should move to SmackDown?
Apr 14, 2019, 01:30 am
3 min read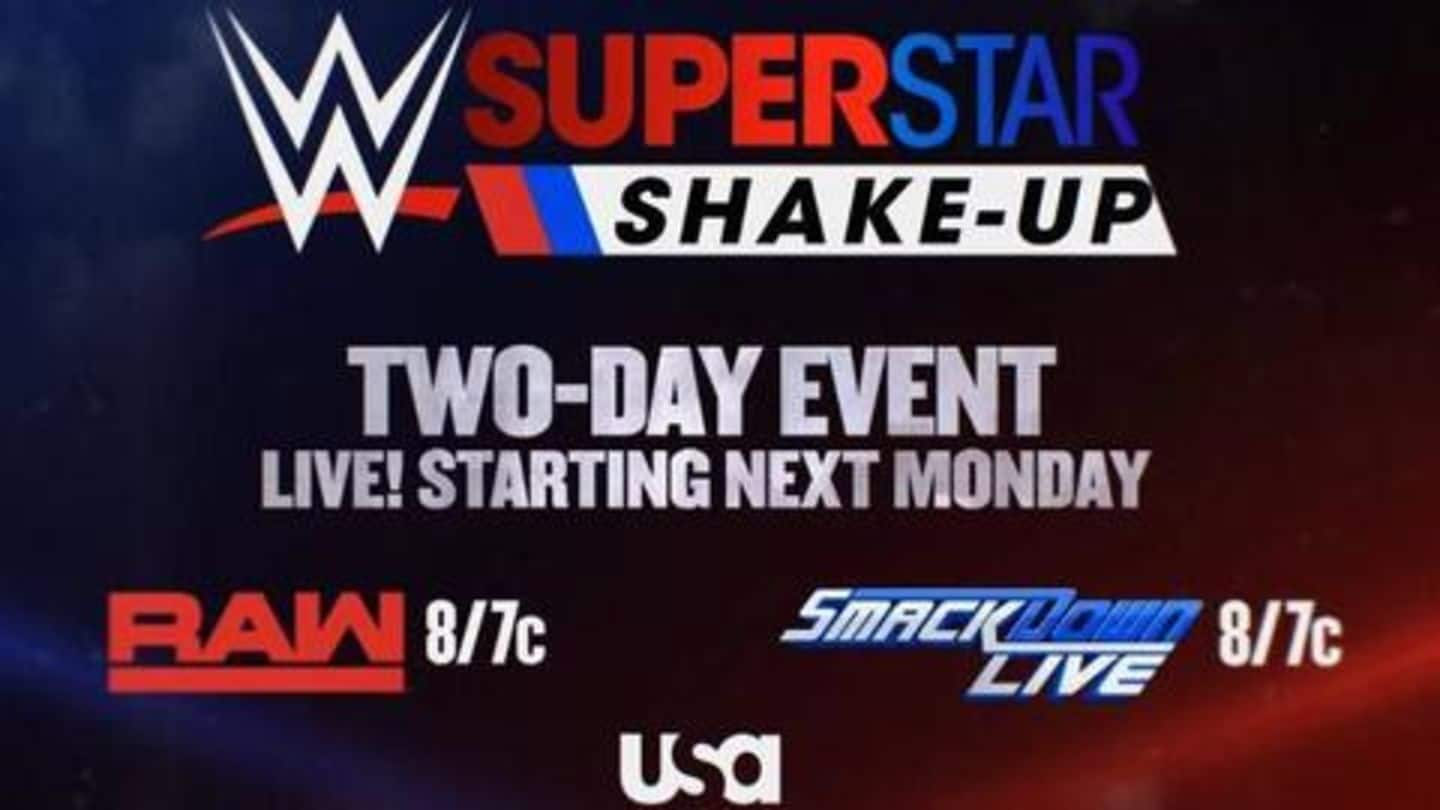 WWE Superstar Shakeup is one of the most interesting segments to watch in the post WrestleMania weeks. As the third edition of the shakeup would get underway from next week, there are already rumors flying as to which superstar is likely to make the brand switch. Therefore, we analyze the top five superstars from Raw, who should move to SmackDown.
Time for a new home for the Roman Empire?
Needless to say, Roman Reigns would be aiming for the big prize as his post-WrestleMania treat. While Raw has a newly crowned Universal Champion, Seth Rollins, it is unlikely that Roman would feud with him so soon. Thus, a move to SmackDown makes sense as he could go after the WWE Championship. This might help Reigns to further cement his place as a superstar.
Will SmackDown become the Monster Among Shows?
The SmackDown roster needs a boost. And, what better boost can it get than the Monster himself? Braun Strowman is undoubtedly one of the top superstars and a future world champion. However, his push has been delayed due to some unknown reasons. Nonetheless, it could all change if he moves to SmackDown, where the competition is less.
SmackDown to become Balor Club?
Finn Balor is on top again as he won the Intercontinental Championship at WrestleMania. However, Balor has hardly had his moment on Raw for almost three years. Being the first-ever Universal Champion, Balor might not remain contained just with the IC title. Thus, he could move to SmackDown to challenge for the WWE Championship, while he could be a good match for Kofi Kingston.
Tuesday nights are Boss Time
There have been rumors that former women's champion Sasha Banks could leave WWE. Notably, she had expressed disappointment at the result of her tag-team championship match at WrestleMania. However, WWE could reward her with an opportunity by moving her to SmackDown. Moreover, making her feud with either Becky or Charlotte will help her rise to the top again.
Suplex City invades SmackDown
While it looks unlikely that Brock Lesnar would continue with WWE this year, things can always change. Therefore, if he does continue, chances are he might move to the blue brand to pursue a different challenge. Although it looks improbable that he would feud with Kofi, he might very well feud with a top superstar and challenge for the WWE Championship.
SmackDown moves to Fox in October, big shakeup expected
While we have given valid reasons as to why the above said superstars are likely to move to SmackDown during the shakeup, there could possibly be another big reason for this. As SmackDown is all set to move to Fox this October, WWE has big plans for SmackDown and are contemplating making it bigger than Raw. Thus, don't be surprised by such big shakeups.