WWE: Preview and last-minute predictions for Royal Rumble 2020
WWE: Preview and last-minute predictions for Royal Rumble 2020
Jan 26, 2020, 06:32 pm
4 min read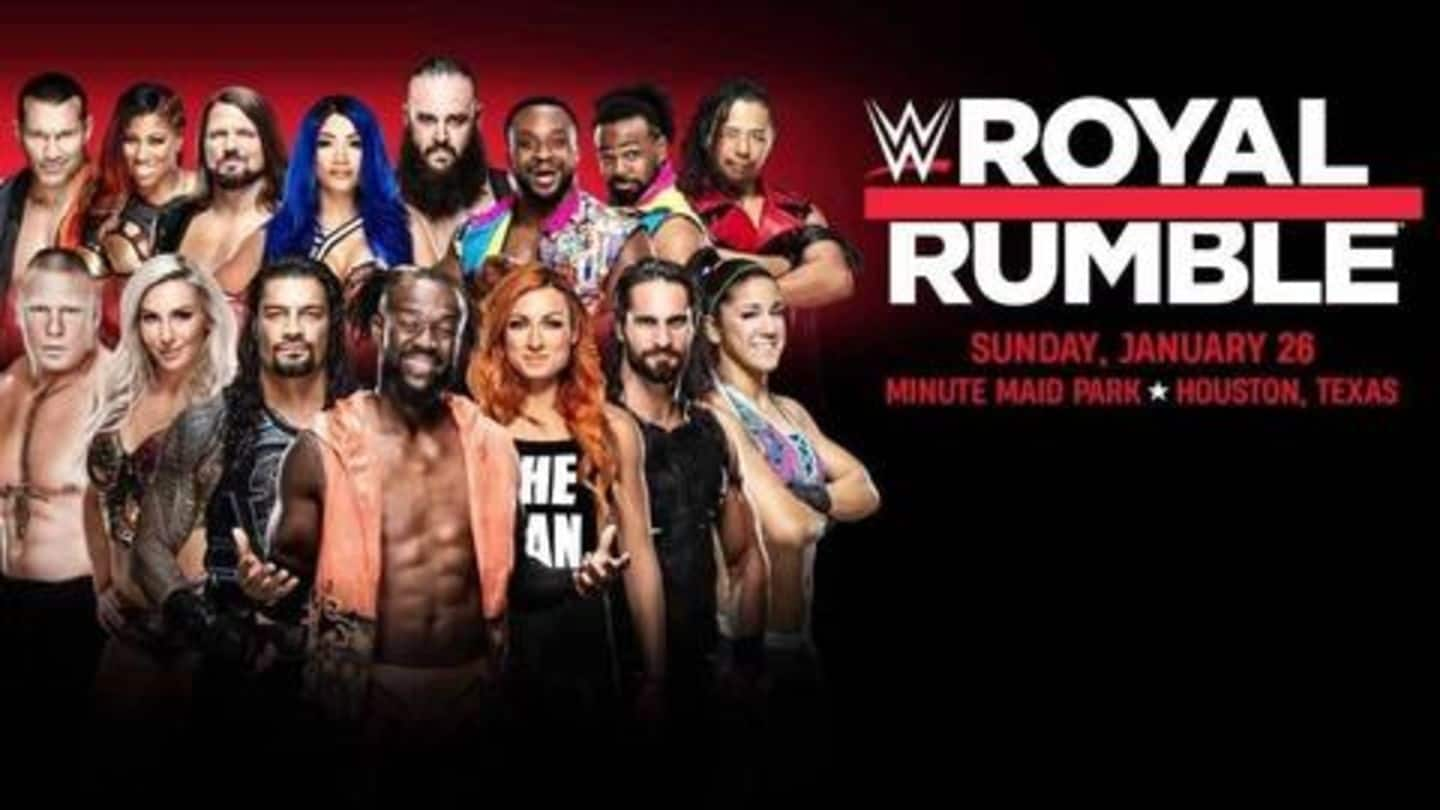 WWE is all set to kick-off the new year with one of its biggest pay-per-view events, Royal Rumble, this Sunday. We all know, it marks the beginning of the road to WrestleMania, and superstars, along with fans, look forward to the event with utter excitement. The 33rd edition of the event is stocked with top matches, as we present the preview and last-minute predictions.
Can Shorty G spoil return of Sheamus?
Sheamus made his return from injury a few weeks back, as a heel, as he went after low-key superstar Shorty G. Although it is not a top match and would most likely be a part of the pre-show, the match could prove out to be a big one, especially, if G manages to pull off a shocker. Prediction: Sheamus wins
Can Humberto Carrillo win the US Championship for Mysterio's legacy?
Reigning US Champion Andrade has been on an amazing run, as he went on to disrespect former champion Rey Mysterio and his legacy. This has prompted fellow Mexican, Humberto Carrillo, to go after Andrade, who looks to end the his foul run as a champion and save the legacy of Mysterio by winning it. Unfortunately, Andrade's run seems likely to continue. Prediction: Andrade retains
Roman Reigns looks to shut King Corbin for good
King Corbin has been foul-mouthing Roman Reigns for quite some time now. Reigns, seemingly, has reached his breaking point, as they both would settle it for the last time in a Falls Count Anywhere match. We expect that there could be outside interference in this match. However, Reigns does have his back-up. Prediction: Reigns wins
Lacey Evans seems to have enough of bullish Bayley
Ever since Bayley has turned heel, she, along with Banks, has possessed a bullish attitude. This has not gone well with other female superstars, including Lacey Evans. Furthermore, taunting Lacey's daughter has made this personal for her, as she looks to take out Bayley for good. However, with a possible WrestleMania showdown with Banks, Bayley might not drop it soon. Prediction: Bayley retains
Is Becky Lynch ready for Asuka?
Asuka, too, has surprised a number of fans with her recent turn as a heel. Furthermore, she has got under the nerve of reigning Raw Women's Champion Becky Lynch. Although Asuka has warned that Becky would never be ready for her, Becky would certainly look to retain, as a possible face-off against Ronda Rousey at WrestleMania in on the cards. Prediction: Becky retains
Is Daniel Bryan the one who can finish The Fiend?
Bray 'The Fiend' Wyatt has prompted Daniel Bryan to become a face, again. Although The Fiend has had an upper hand so far against Bryan, the latter does not seem to back down and is determined to take the Universal Championship away from him. Nonetheless, there is a possibility of The Miz interfering, which could lead to both clashing at WrestleMania. Prediction: Fiend retains
Who among the 30 women could create history?
The main attraction of the event is the Royal Rumble match. As 30 women are set to battle it out, there are ought to be some surprise returns and entrances. With a number of promising contenders, NewsBytes predicts that a returning superstar is likely to win it and challenge the champion. Any guesses? Prediction: Ronda enters number 30 and wins (challenges Becky at WrestleMania).
Can the same be expected from the Men's Rumble too?
As far as the Men's Rumble is concerned, it is stacked with 27 active superstars. However, with the Champion, Brock Lesnar, entering first, WWE is likely to pull off the biggest surprise of the decade among the vacant three slots. NewsBytes predicts another returning superstar to win this Rumble. Prediction: Cain Velasquez or CM Punk enters number 30 and wins (challenges Lesnar at WrestleMania).
When, where and how to watch
Event: Royal Rumble Venue: Minute Maid Park, Houston, Texas Date and Time: 3.30 AM (pre-show). 5.30 AM (main show)- January 27 (Monday) Where to watch (TV): Sony Ten 1 (English), Sony Ten 3 (Hindi) and Sony SIX (Tamil and Telugu), also available in HD. Where to watch (Online): WWE Network