WWE: Here are superstars who have served prison sentence
WWE: Here are superstars who have served prison sentence
Aug 16, 2019, 09:28 pm
2 min read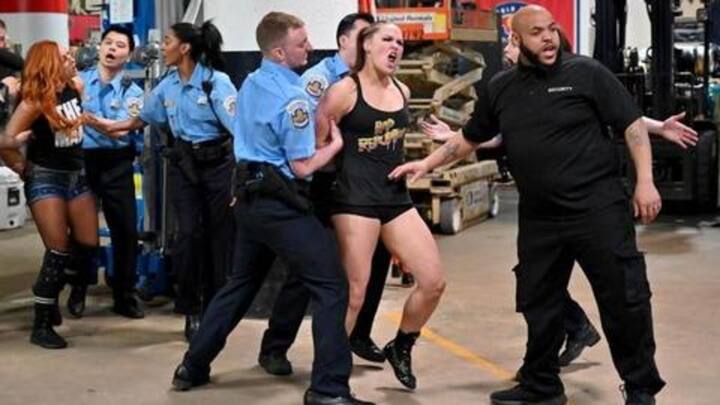 The WWE superstars are among the highest-earning athletes in the world. However, even superstars are humans and sometimes emotions overpower their actions. Some of the superstars even have a nasty side as they have gone on to break the law. In the same light, we bring you the superstars who have served a prison sentence.
The Nature Boy is a natural offender
Ric Flair is one such WWE legend who needs no introduction. However, the 16-time world champion is also well-known for his nasty side. He has been arrested on a number of occasions, for letting a drunken underage girl drive his car, to road rage. He was charged and arrested for grabbing a motorist by his neck and kicking a door off an SUV.
The Hall of Famer is not setting a great example
There was a time when Sunny used to set a great example for female wrestlers in WWE. However, ever since her release from the company, her life has gone haywire. Shockingly, she has spent over 100 days in prison, while notably, she was once arrested five times in a month. Her actions include third-degree burglary, violating protective orders to disorderly conduct.
Matt Hardy was really broken at a point
Matt Hardy too is a big name in WWE. However, at a point, his life was upside down due to personal reasons, and he had started consuming drugs, leading to him being arrested and jailed on multiple occasions. He was even arrested for domestic abuse, after he beat up his wife Reby Hardy. He went for a rehab later, prior to WWE return.
WWE's infamous man with infamous run-in with law
WWE Hall of Famer Scott Hall is no stranger to dubious acts and run-in with the law department. On multiple occasions, he was arrested for illegal substances and violence. In 1983, he was charged for second-degree murder, but was let go due to lack of evidence. He was later involved in drunk driving, bar fights and DUI, and went jail.
The sober Englishman is not so sober
Current NT General Manager William Regal might look like one of the gentlemen in WWE. However, his life outside WWE has not been a sober one. He revealed in his biography that substance abuse ruined his life and family. He was also arrested and jailed once in 19997 after he had urinated on a flight stewardess, following alcohol consumption.