WWE: Superstars who can make surprise appearance at WrestleMania 36
WWE: Superstars who can make surprise appearance at WrestleMania 36
Feb 13, 2020, 11:21 pm
3 min read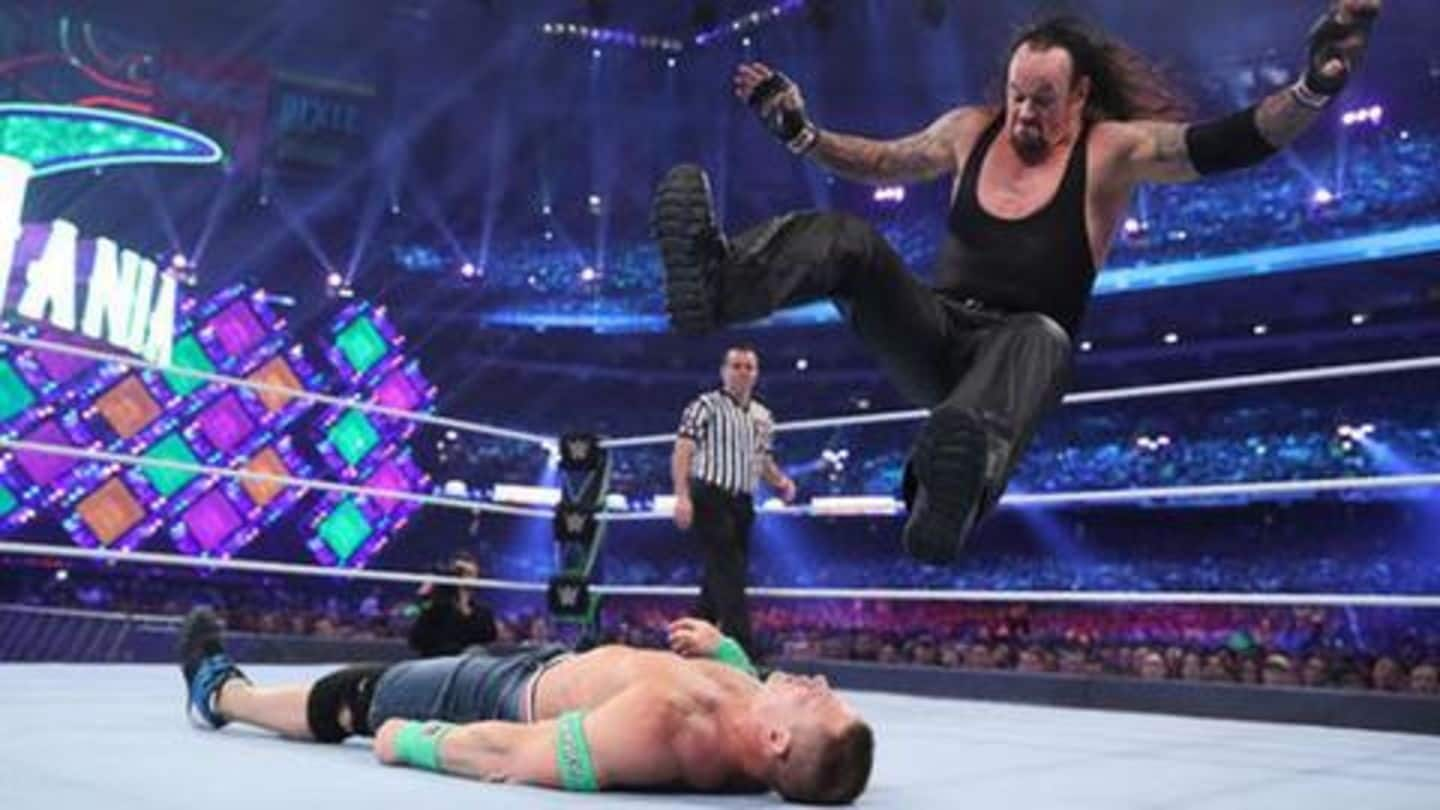 The biggest pay-per-view of the year, WrestleMania 36 is only a couple of months away. In the same light, WWE has started planting the seeds for some of the top feuds. This will help them put up the best show possible. The event is also known for some surprise returns, as we analyze some of them which could actually happen.
The Champ has to be there
We all know John Cena is not a regular WWE performer currently, as he is busy with his Hollywood commitments. But, he has not yet backed out when it comes to the Showcase of Immortals. Thus, rest assured, Cena is all set to make an appearance. However, if he would be involved in an in-ring action still remains to be seen.
The Dead Man is never leaving his yard
The Undertaker did not make an appearance at WrestleMania last year, for the first time in almost 20 years. However, the chances are slim that he would miss two in a row. Although an in-ring action can be ruled out, he could definitely confront a heel, probably King Corbin, who is getting onto the nerves of the WWE Universe.
Will WrestleMania run wild, courtesy Hulkamania?
Now, this might seem out of the box, but the rationale is that Hulk Hogan has been chosen as one of the brand ambassadors for WrestleMania this year. Meanwhile, there are rumors that Hogan is demanding his final retirement match at WrestleMania, while he is undergoing intensive training. Aged 66, it looks unlikely. But, never say never in WWE.
The Baddest Woman on the Planet might settle the score
Ronda Rousey has been out of action since last WrestleMania, where she lost her Raw Women's Championship to Becky Lynch. Meanwhile, Becky seems to be up against Shayna Baszler at the event this year. It is to be noted, that Shayna is good friends with Ronda, owing to their stint at UFC. Thus, Ronda could attain payback at Becky by aiding Shayna at WrestleMania.
The Best in the World can pull off a shocker
The WWE fans were abuzz following CM Punk's return to WWE talk show, WWE Backstage. While he was being backed for a return at the Royal Rumble last month, it did not happen. However, WWE could well be saving him for a bigger return, and what better way to do it other than doing it at the grandest stage. Fingers crossed for him, forever.