WWE: Key takeaways from Royal Rumble 2020
WWE: Key takeaways from Royal Rumble 2020
Jan 27, 2020, 10:46 am
2 min read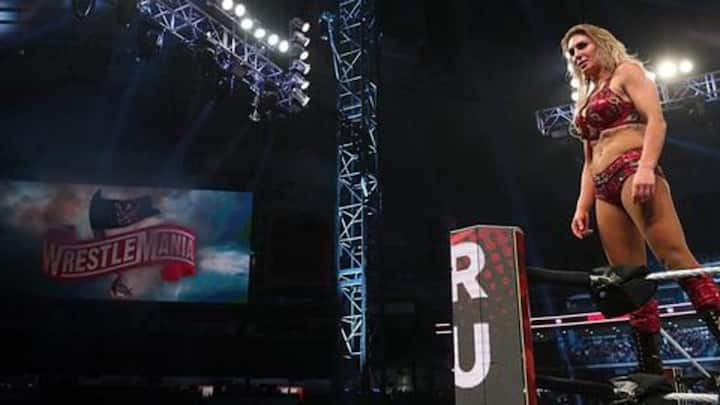 The 33rd edition of the Royal Rumble lived up to its hype. It gave the fans several top matches, along with some surprise returns and shocking moments. And as expected, the event was headlined by the Royal Rumble matches. As the world continues to talk about it, we pick some of the takeaways from the event.
The opening show lacked intensity
One of the enchanting elements of WWE is its spectacular use of pyrotechnics, especially at the opening of the show. However, it was not the same as the show opened and the camera cut straight towards the crowd. It is also to be noted that the entrance ramp lacked a proper stage, which could be a reason for this unusual opening.
Ronda Rousey's absence was a surprise
Former Raw women's champion Ronda Rousey has been out of action since WrestleMania 35. While she was expected to make a surprise return and be a top draw in the Royal Rumble event, especially at number 30, she remained absent. However, she can still make a return in the coming weeks, to challenge the reigning champion, Becky Lynch, at WrestleMania.
Lack of starpower in Rumble raises eyebrows
Although Charlotte Flair might have rightfully won the Rumble this term, a number of women superstars were absent. This has certainly raised eyebrows. The likes of Nia Jax, The IIconics (Billie Kay and Peyton Royce), Ruby Riott and Ronda were missing. Further, what made it even more baffling that WWE decided to put Santina Marella instead of Sasha Banks in the Rumble.
Becky Lynch vs Asuka was the best one
Although the event was headlined by the two Royal Rumble matches, the best match of the evening turned out to be a women's one. It was Raw Women's Championship match between Becky Lynch and Asuka that stole the show. Although the match did not have any surprise element, it was applauded for being a clean one, with a great display of athleticism from both.
Brock Lesnar's reign in the Rumble was weird, but dominating
Reigning WWE champion Brock Lesnar created history by declaring himself the first entrant in the Rumble. He also equaled the record of most eliminations (13), previously created by Braun Strowman, and all of them were consecutive. Although his one-sided dominance was commendable, it became stale after a point, as WWE did the smart job of not letting him continue until the end.