Zlatan: United stint made feel like Benjamin Button
Zlatan: United stint made feel like Benjamin Button
Nov 23, 2018, 08:32 pm
2 min read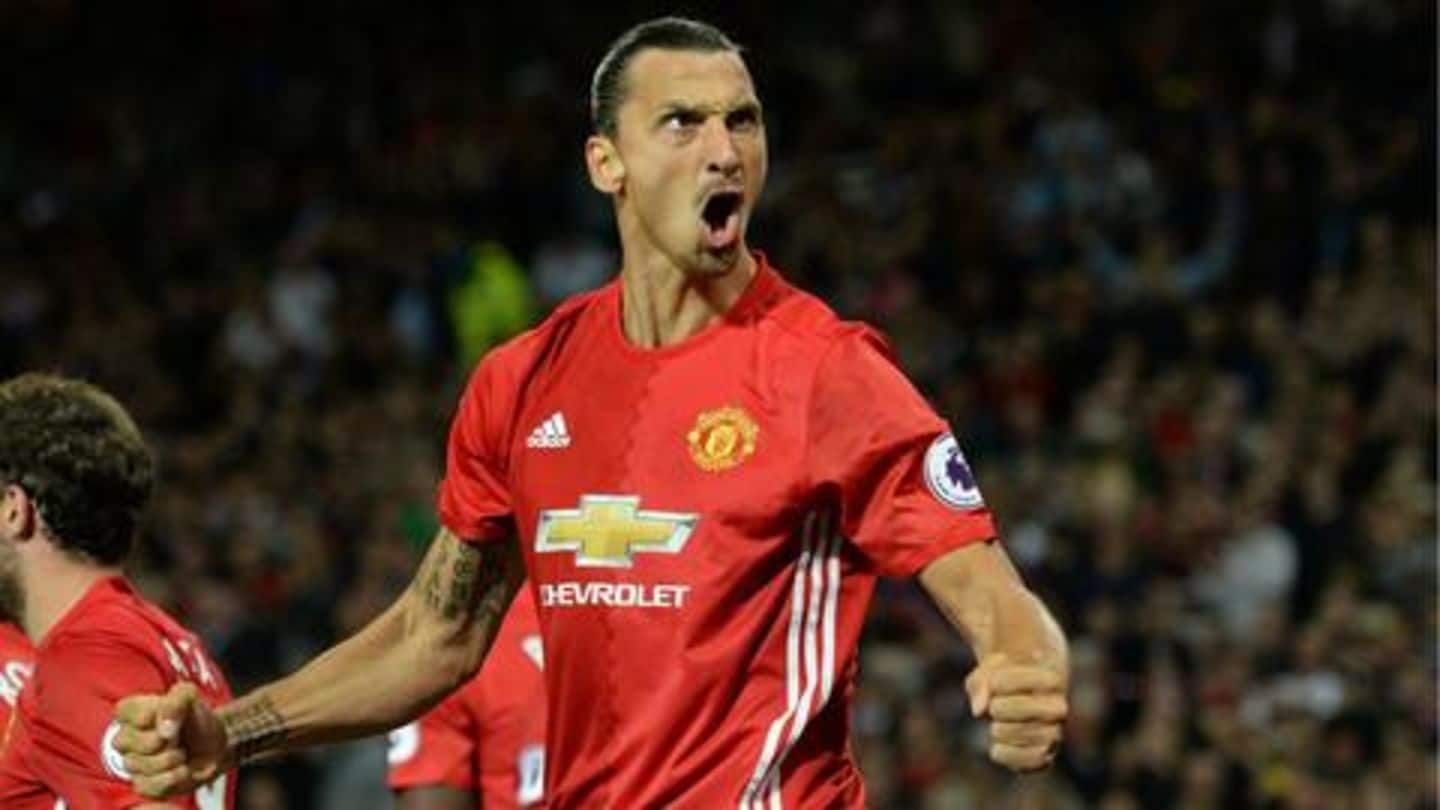 Zlatan Ibrahimovic is one of the most iconic forwards of his time. He has proved his mettle across Europe, performing successfully with clubs like Inter and AC Milan, Juventus, Ajax, Barcelona, and Manchester United. Zlatan believes his stint at United helped him gain confidence after he had reached the wrong side of 35. Interestingly, everyone had asked him not to move to England.
Zlatan was advised to not go to England
Zlatan recently revealed to BBC that he was advised from numerous quarters to avoid going to the Premier League when he wanted to move to Manchester United from Paris Saint-Germain. "They said it would not be good for my career because you put your whole career on one season," said the legend. Zlatan proved everyone wrong and scored 17 goals in 33 EPL appearances.
Zlatan was a force to be reckoned with at United
Zlatan did not disappoint during his stint at Manchester United, having scored a total of 29 goals in a total of 53 appearances. He even won the EFL Cup and the Europa League with Manchester United, and was also named in Europa League's Team of the Season. Zlatan was the hero of the 2017 EFL Cup, scoring twice in the 3-2 encounter against Southampton.
I took upon English football as a challenge: Zlatan
"I went against everyone and said that's what I wanted to do. They thought I was too old...and I made the Premier League look old", said Zlatan in his usual indomitable demure. Zlatan explained that it took him three months to establish himself as a force in EPL "They made me feel like Benjamin Button. I was getting younger and younger", he said.