100 Days of Trump: A look at his presidency
100 Days of Trump: A look at his presidency
Apr 29, 2017, 09:30 am
5 min read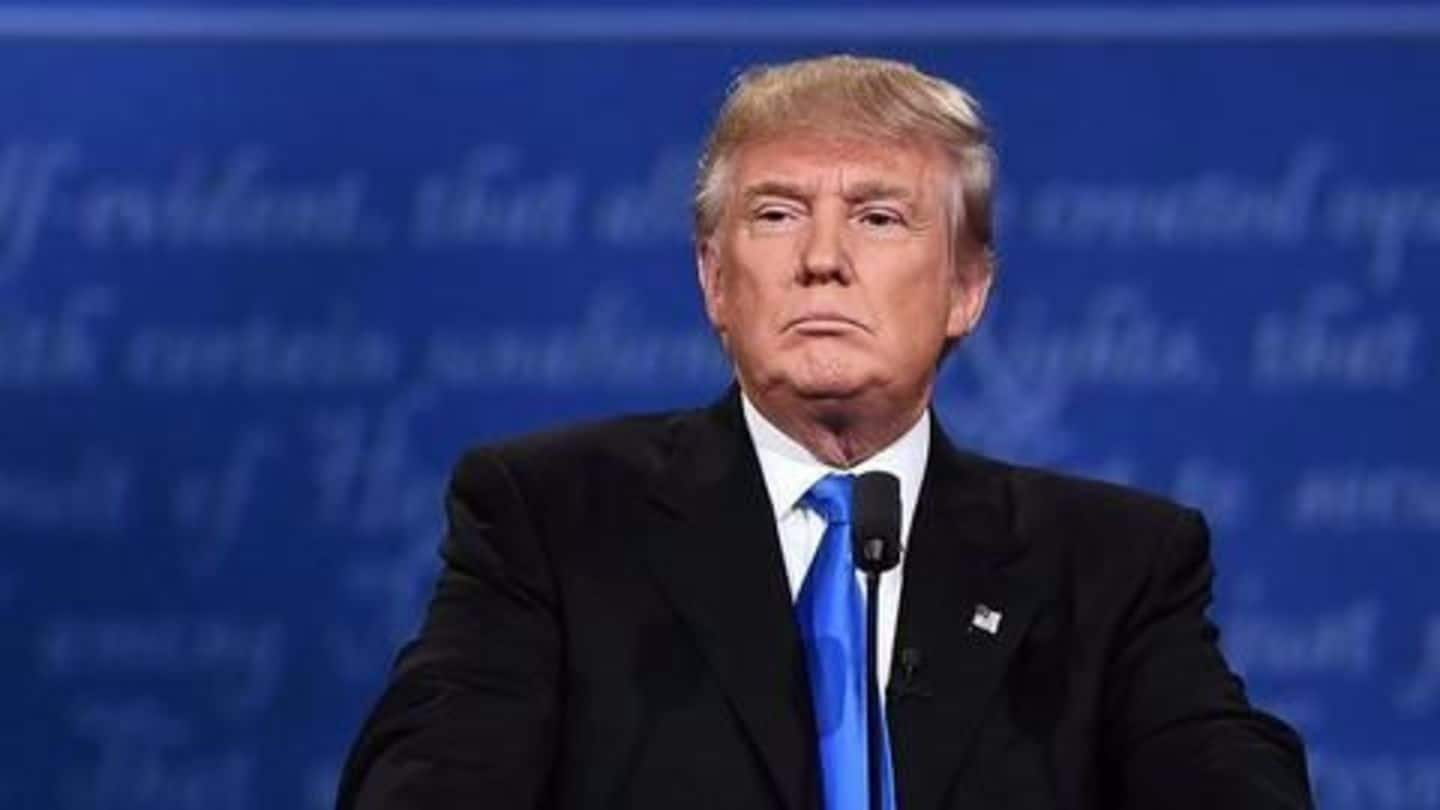 US President Donald Trump marks his 100th day in office on April 29 by holding a rally in Pennsylvania. Since his inauguration, the temperamental and controversial President Trump has rattled both the US and the world with his executive orders, statements and actions. In this timeline, we trace some of the important decisions and highlights of his presidency.
Why the 100 day measure matters in US politics
For US presidents, the 100 days represents an important measure of achievement. It is linked to former President Franklin D. Roosevelt who signed 15 major pieces of legislation in 1933, eventually pulling America out of The Great Depression. It is also considered the time period when a president's influence with Congress to pass legislation is likely the greatest.
Trump dubs 100-day standard "ridiculous"
While campaigning for the presidential election, Trump frequently promised to achieve several things during his first 100 days in office, if elected. Last week, he tweeted that the 100-day standard was "ridiculous."
Trump's approval rating a historic low among US presidents
Trump's approval rating is the lowest for any president approaching the first 100 days of his term, since polls started being measured in 1945. The ABC News/Washington Post poll released on Sunday shows 42% of Americans approve of Trump's performance, while 53% disapprove. His predecessor Barack Obama had a 69% approval rating and 26% disapproval rating during a similar period in 2009.
Trump risks US government shutdown to get border wall approval
Building a wall along the US-Mexico border, and making Mexico pay for it, was one of Trump's signature campaign promise. Since his inauguration, Trump's attempts at getting Congressional approval have been blocked by Democrats. Earlier this week, he backed down after threatening a US government shutdown to get funding for the wall approved under a wider spending measure to keep the government running.
Trump's biggest political success: Neil Gorsuch's confirmation to Supreme Court
Trump's biggest political success so far can be Neil Gorsuch's confirmation as a judge to the US Supreme Court. But his confirmation wasn't without drama. The majority Republicans on Capitol Hill had to bypass long-standing Senate rules to do so.
Trump's immigration ban flops, H-1B restrictions progress slowly
Trump's executive orders banning travellers of several predominantly-Muslim countries and refugees from entering the US have been blocked by courts. Last week, he signed his 'Buy American, Hire American' executive order cracking down on the H-1B visa regime seeking to replace the lottery-based visa issuance system with a merit-based one. This order hasn't yet translated into a bill or legislation in Congress.
Trump changes stance on NATO, China, Syria
During a recent joint press conference with NATO Secretary General, Trump said the alliance is "no longer obsolete," backtracking on his election campaign stance. Trump said his administration won't label China a currency manipulator following his meeting with Chinese president Xi Jinping. He launched missile strikes against Syria's Assad regime following its alleged chemical attack. Previously, he had opposed military action in Syria.
Relations with Russia worsen, tensions with N. Korea escalate greatly
The missile strikes on Syria led to a serious spat with Moscow causing US-Russia relations to deteriorate. This upends Trump's election campaign goal to repair relations with Russia. Trump's response to North Korea's ballistic and nuclear tests has escalated tensions in the Korean Peninsula greatly. However, he has brought in China, hoping it will make use its influence to reign in North Korea.
US drops "mother of all bombs" on ISIS in Afghanistan
On April 13, the US US military has dropped the "mother of all bombs" MOAB, in Afghanistan's Nangarhar province targeting ISIS tunnels. The strike was hailed as a sign of Trump's promise to take on ISIS.
Trump team dogged by allegations of links with Russia
The Trump administration has been dogged by investigations by the FBI and Congress into possible links between his campaign and transition team and the Russian government. Trump's former National Security Adviser Michael Flynn had to resign on April 2 after it was revealed that he met the Russian ambassador prior to the president's inauguration and misled Vice-President Mike Pence about it.
Trump has no major legislative achievement to boast of
Trump has used his executive powers more often than any of his recent predecessors to reduce government regulations. However, he doesn't have a single major legislative achievement to boast of. His attempt to repeal and replace Obama's signature healthcare reform Obamacare was a legislative debacle when it was rejected by a Congress controlled by the Republicans, his own party.
Ivanka, husband Jared Kushner's work in White House criticized
Trump's daughter Ivanka joined him in the White House as Assistant to the President while her husband Jared Kushner was been appointed an adviser. Both appointments led to criticism over possible nepotism and conflict of interest. However Trump argued that the President's office was exempt from federal anti-nepotism rules. Since both Kushner and Ivanka's work is unpaid, there was no conflict of interest.