17 killed in Florida in one of US' deadliest shootings
17 killed in Florida in one of US' deadliest shootings
Feb 15, 2018, 10:33 am
2 min read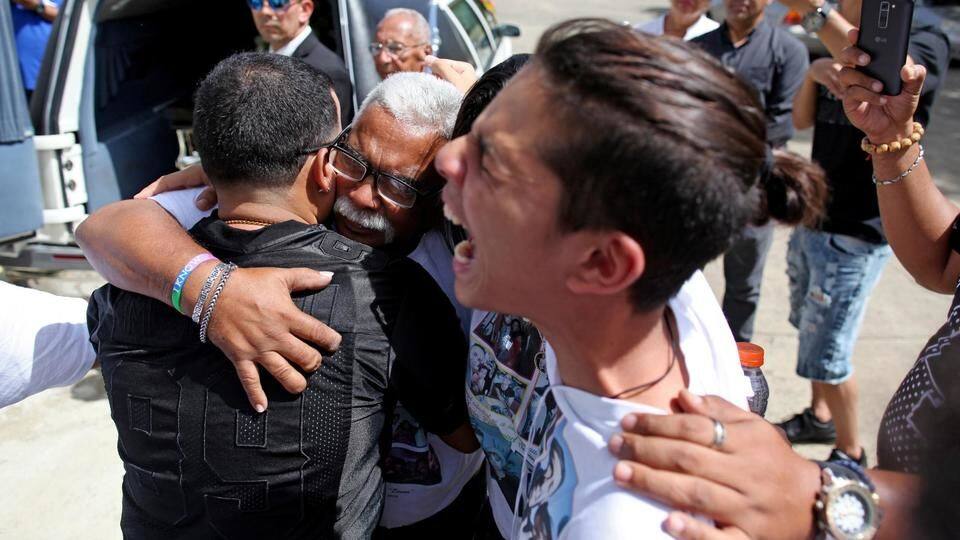 Seventeen people were killed in one of the deadliest shootings in US when a gunman opened fire in a Florida high school yesterday. The accused, 19-year-old Nikolaus Cruz, is a former student of Marjory Stoneman Douglas and has been arrested. The day saw "the worst of humanity," said Broward County Public Schools Superintendent Robert Runcie. The school has been declared closed for the week.
Gunman set off fire alarm, opened fire as people ran
The incident happened shortly before classes got over for the day at the Parkland school. According to reports, Cruz set off a fire alarm and opened fire as students rushed out of classes. Twelve were killed inside the school, two just outside, another on the street and two more at a hospital. Victims comprised students and adults. Cruz later gave up without a struggle.
Shooter, an outcast, was "crazy about guns," former classmates say
Cruz had been expelled from the school in the eighth grade due to unspecified disciplinary reasons. His classmates described him as a troubled student who would "almost change personality when angry." He was recently seen reading publications about guns and the school had warned its staff about him. Gas masks, AR-15-style rifle, ammunition magazines and smoke grenades were recovered from him.
Trump tweets condolences after tragedy
My prayers and condolences to the families of the victims of the terrible Florida shooting. No child, teacher or anyone else should ever feel unsafe in an American school.

— Donald J. Trump (@realDonaldTrump) February 14, 2018
One school shooting in the US every 60 hours
This was the 18th school shooting of 2018 in the US, an average of one incident every 60 hours, and the sixth in which students had been either killed or wounded. Since 2013, 291 school shootings have been reported across the US, roughly one every week. The latest attack was the deadliest since 26 people were killed at a Connecticut school in 2012.
Melissa Falkowski, a teacher who hid in a closet with 19 students for 40 minutes, said the school had conducted fire drills and active shooter trainings recently. "We couldn't have been more prepared, which is what makes it so frustrating," she said. Ironically, Parkland had been declared Florida's safest city last year. Investigators are meanwhile probing Cruz's online profiles.
Though there has been a mass outcry over lax gun laws, the administration hasn't done much yet. The National Rifle Association spearheads the gun lobby and actively attributes such incidents to mental health. Meanwhile, Congress is still mulling loosening gun control restrictions.