Hashimoto's: All about the disease plaguing supermodel Gigi Hadid
Last updated on
Feb 15, 2018, 12:20 am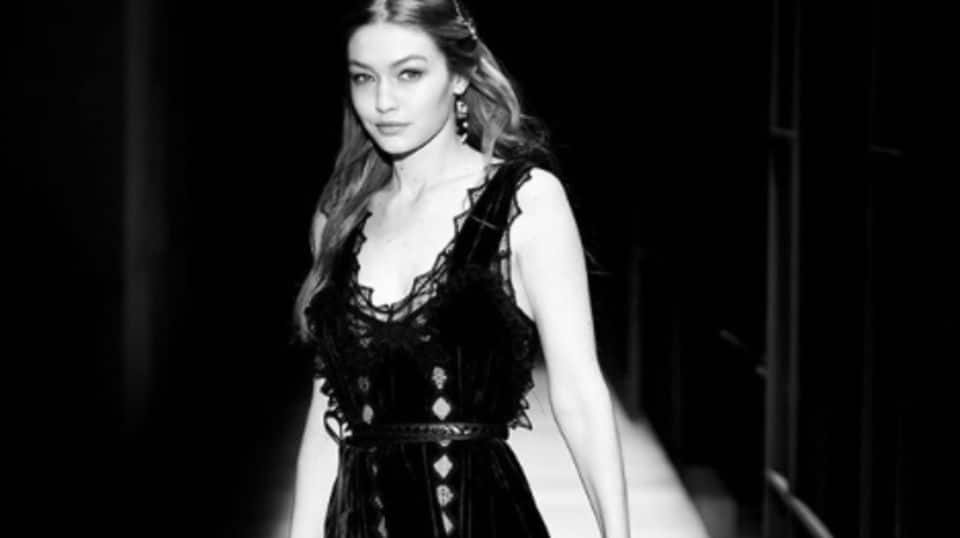 Gigi Hadid, the 22-year-old supermodel who has taken the fashion world by storm, recently gunned down body-shamers on Twitter, and blamed her weight fluctuations on an autoimmune disease called Hashimoto's. Ever since Gigi mentioned it, Google searches of the disease, which reportedly affects 14 million people in the US, have spiked up. Here's all about the condition, its symptoms and cure if any.
Gigi slams trolls, reveals she has Hashimoto's
For those of you so determined to come up w why my body has changed over the years, you may not know that when I started @ 17 I was not yet diagnosed w/Hashimoto's disease; those of u who called me "too big for the industry" were seeing inflammation water retention due to that.

— Gigi Hadid (@GiGiHadid) February 11, 2018
What is it?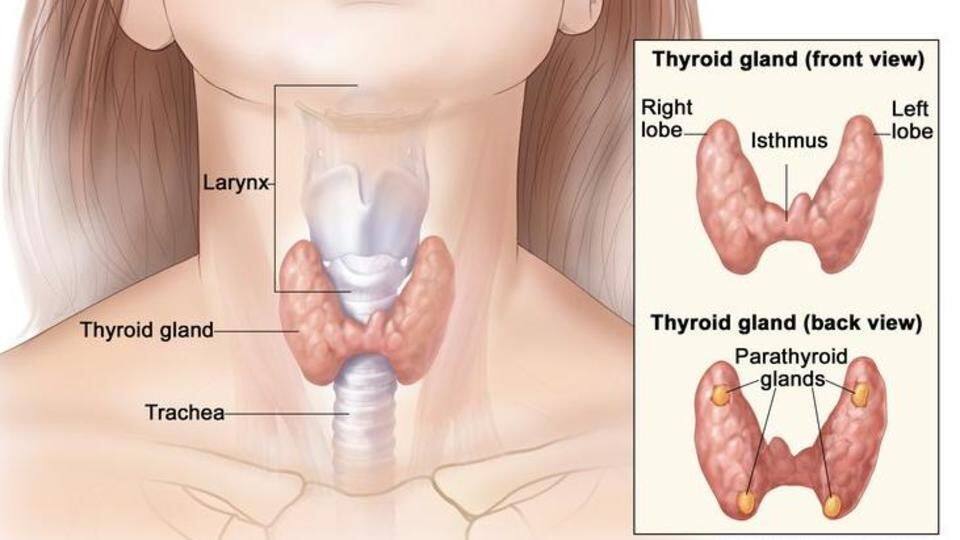 Also known as chronic lymphocytic thyroiditis, Hashimoto's is the most common form of thyroid gland's inflammation. The disease attacks the thyroid gland, which is responsible for regulating metabolism, muscle movement, heart and digestion. Women are seven times more likely than men to suffer from Hashimoto's. Though the condition is more common among middle-aged females, it can affect anyone irrespective of their age or gender.
It can affect anyone. Look for symptoms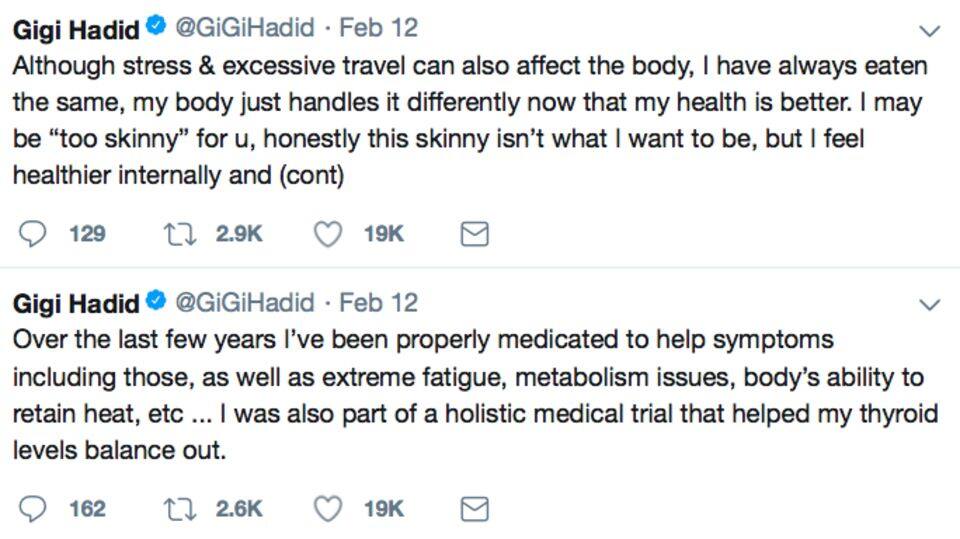 Though experts are not yet sure about what causes the disease, most say genetics, and certain other factors such as excessive iodine and radiation exposure play a major role. Hashimoto's symptoms can take years to show but an enlarged goiter, difficulty in swallowing and a swollen neck are usually the first symptoms. A pale and puffy face is often the most visible sign.
Is there a cure?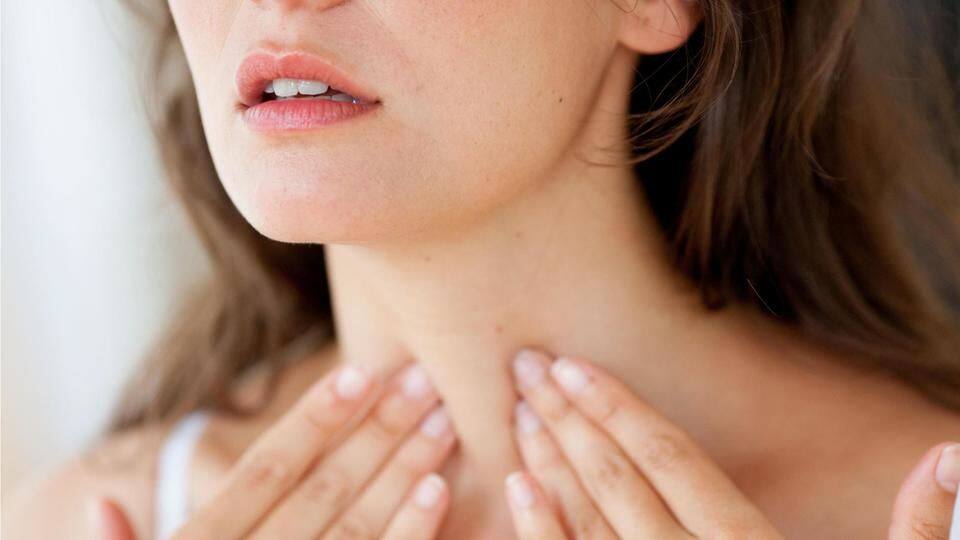 Hashimoto's often results in weight gain, poor stamina, pain in muscles and joints, constipation and inability to retain body heat. It is also known to cause infertility among women, irregular or heavy menstruation, hair loss/thinning and depression. There is no cure for it yet but regulating thyroid hormones through medication can help. Delayed medical intervention can worsen the condition, say experts.
Here's why Gigi has lost weight over the years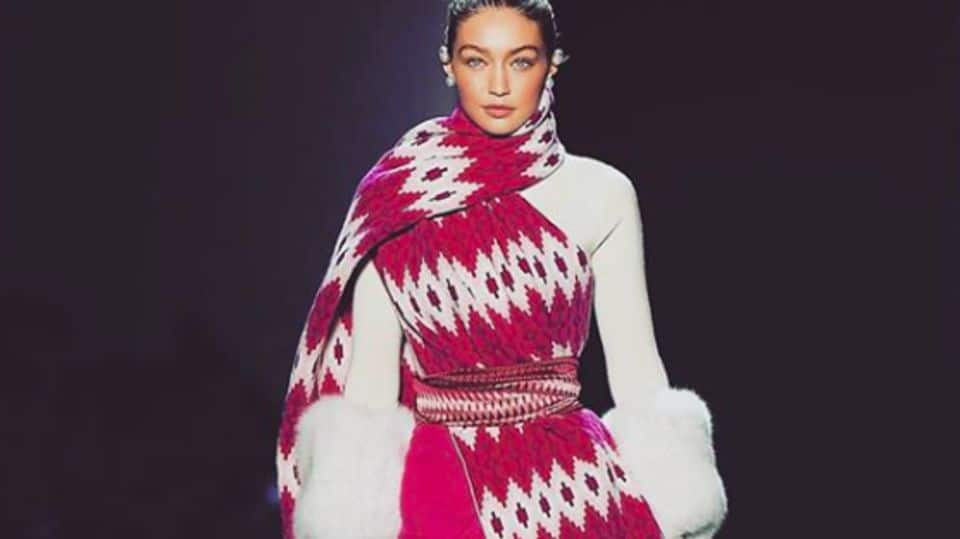 When Hadid started out five years ago, she was fuller, unlike her present anorexic self. In her incendiary tweets she wrote, "When I started [at] 17, I wasn't yet diagnosed with Hashimoto's. Those who called me 'too big for the industry' were seeing inflammation and water retention due to that." She says she has now been "properly medicated," and her "health is better."