Five ways Trump's Paris agreement withdrawal impacts the world
Five ways Trump's Paris agreement withdrawal impacts the world
Jun 02, 2017, 07:14 pm
3 min read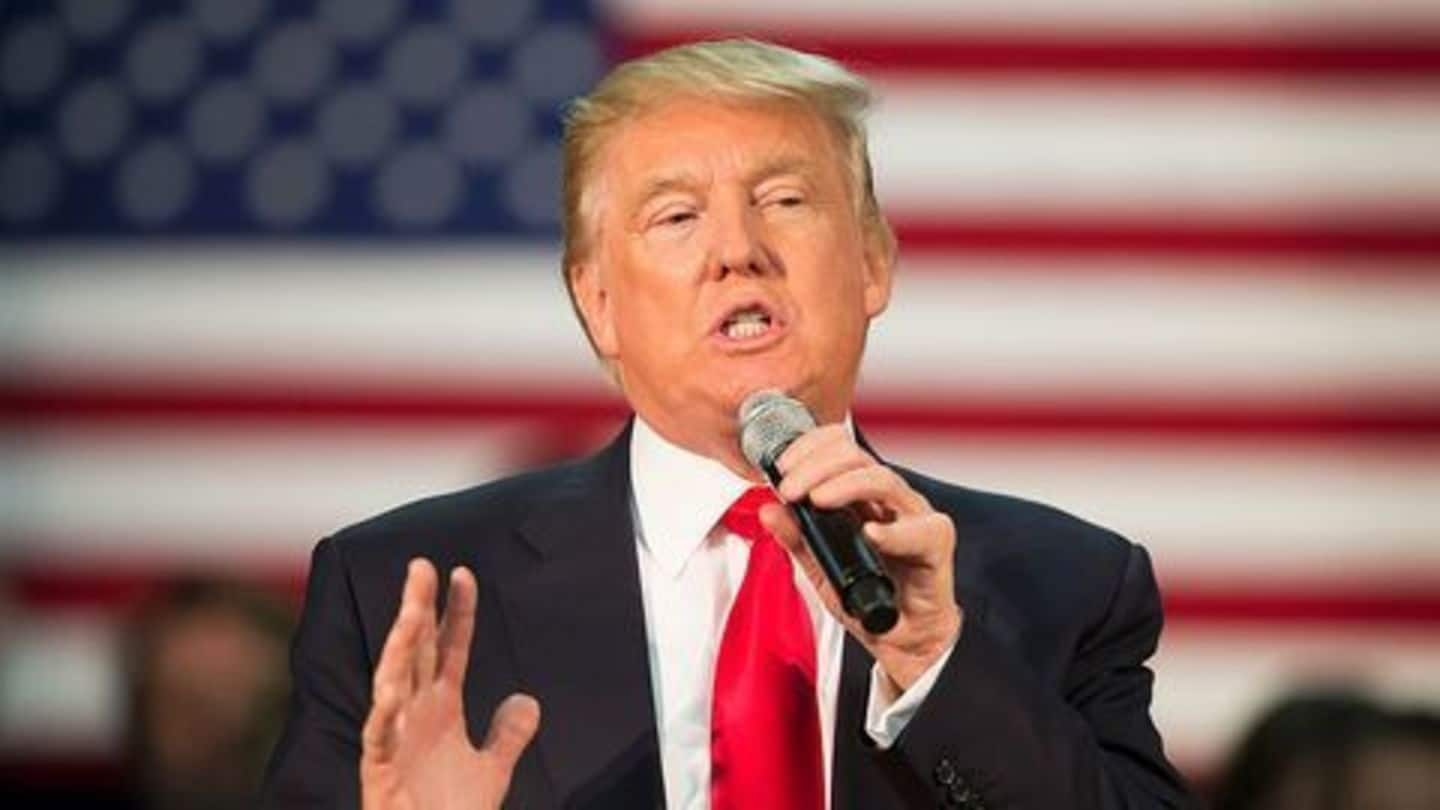 President Donald Trump has announced his decision to withdraw the US from the 2015 Paris climate change agreement. Trump said he would negotiate a new "fair" deal that would benefit US businesses and workers. The deal has attracted condemnation from political and business leaders, both in America and the rest of the world. Here are five ways Trump's decision impacts the world.
Reaching Paris agreement's goals will become tougher
Analysts believe the US withdrawal will make it tougher for the world to reach the carbon emission goals it set for itself in the Paris agreement. The US contributes around 15% of global carbon emissions. Its inclusion was necessary to keep global temperature rise below two degrees Celsius. The burden to ensure that goal is reached now falls on the rest of the world.
Trump's decision abdicates US' role as global leader, China benefits
Trump's withdrawal marks US' abdication of its status as a global superpower. The US stands diplomatically isolated as nearly every single other country, including its closest allies such as Canada, Germany, UK and Japan, have swiftly condemned the decision. This has paved way for China, the world's second most powerful nation, to fill the vacuum on leading global climate change efforts.
Corporate America feel withdrawal would hamper innovation, job growth
Corporate America was among the biggest supporters for the US staying in the Paris agreement. Leading tech companies such as Google, Apple, Microsoft and others, as well as fossil fuel major Exxon Mobil all urged Trump to stick to the agreement. The companies claim the agreement would allow the US to become a world leader in climate-friendly technologies, fostering innovation and job growth.
Coal may not end up making comeback
Trump cited the job losses in America's coal industry stemming from the shift towards renewable energy under the Paris agreement as a major reason for his decision to withdraw. However, in the US, as in the case of other developed countries, the shift away from coal-based power is inevitable. The declining price of renewable energy as compared to coal is facilitating this shift.
US carbon emissions to drop despite withdrawal
US carbon emission are expected to drop despite Trump's withdrawal from the Paris accord. However, updated projections show the emission decline would be half as much as planned by former President Barack Obama. US energy production is based more on the less polluting natural gas than from coal. Fracking has further led to a decrease in the price of gas, making it more popular.