5 successful people who had dyslexia
5 successful people who had dyslexia
Written by
Monalisa Mahanta
Mar 07, 2019, 12:35 am
3 min read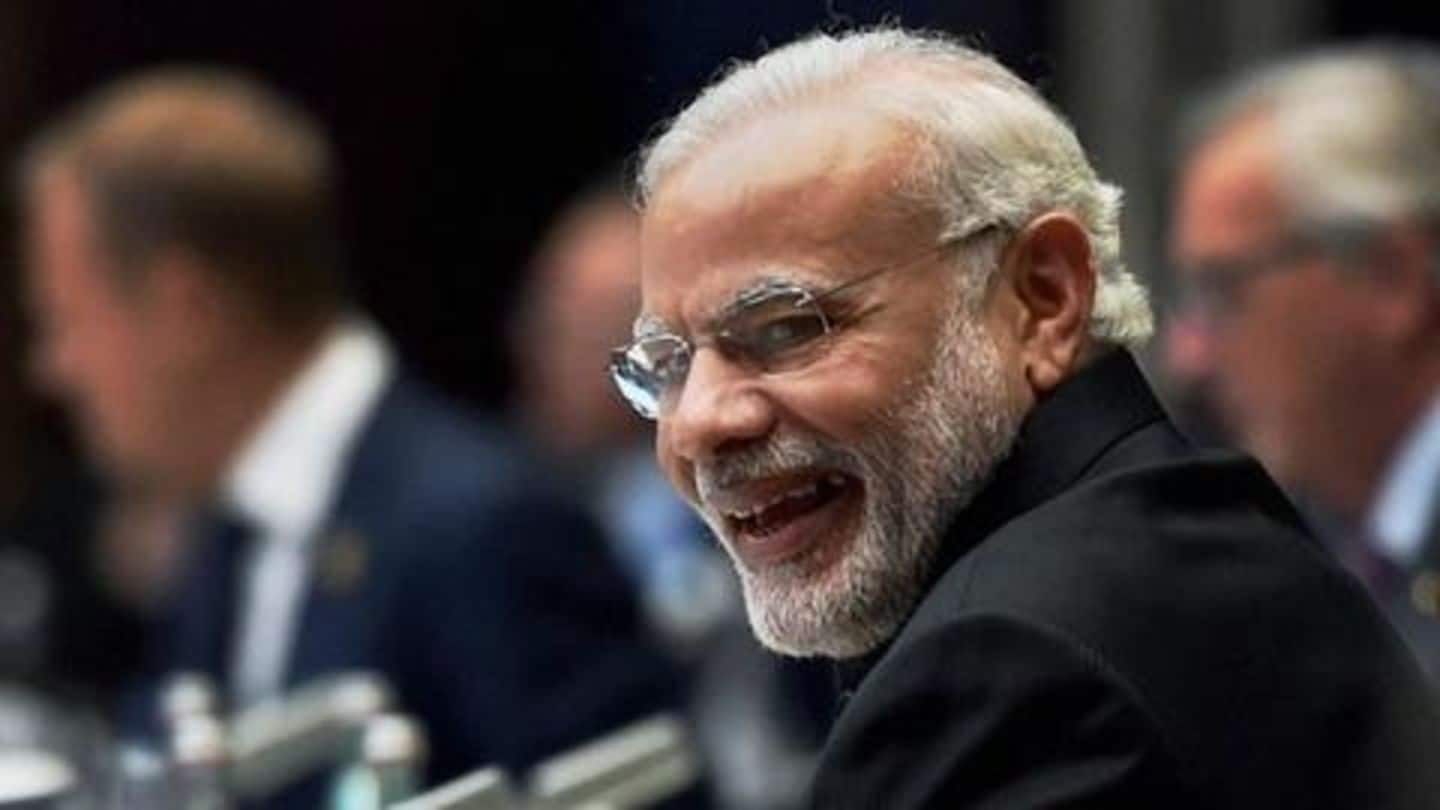 Recently, PM Narendra Modi, while responding to a student's question via video conference at IIT-Roorkee's Smart India Hackathon, made a remark on dyslexia. Although the comment was directed towards Rahul Gandhi, many thought Modi's remarks made a mockery of the condition. In that light, here's a look at five successful people with dyslexia, who proved it's not an obstacle on the road to success.
Dyslexia is not a 'learning disability' but a 'learning difference'
But first, what is dyslexia? Neuroscience studies confirm dyslexia is born out of neurobiological differences in the brain's wiring and structure, and carries a genetic component as well. It's a common learning difficulty, while reading and writing, but the intelligence doesn't get affected. It is essentially a 'learning difference' and not a 'learning disability'. So, let's see who all overcame this hurdle.
Genius scientist Albert Einstein, a 1921 Nobel Prize Winner
Albert Einstein, the German-born theoretical physicist who is known for Theory of Relativity, and whose work is known for its influence on the philosophy of science, had dyslexia. He was not able to speak until the age of three. His verbal development was delayed due to which he started speaking late. He received a Nobel Prize in 1921 for his "services to theoretical physics."
Former Apple CEO, Steve Jobs, 'an icon of genius'
Steve Jobs who was the chairman, CEO, and co-founder of Apple Inc. had struggled in his early school life, because of dyslexia. Considered one of the most inspirational people and an 'icon of genius', Jobs, who died in 2011, had an IQ of 160 or above. "Here's to the crazy ones. The misfits. The rebels. The troublemakers."
John Lennon was a songwriter, musician, and social activist. Lennon is regarded as one of the influential artists ever in history and was loved by many. He is the man behind the famous band, 'The Beatles'. He too had troubles in school, specifically, with spelling and memorization and believed to be dyslexic. In spite of this difficulty, he sold millions of music albums.
Abhishek Bachchan was diagnosed at the age of nine
Bollywood actor Abhishek Bachchan struggled with dyslexia since his childhood days and was diagnosed at the age of nine. In the movie, Taare Zameen Par, Ram Shankar Nikumbh (Aamir's character) mentioned Abhishek had difficulties in learning and studying. But, Bachchan didn't let that be an impediment, and Dhoom-ed his way to our hearts like a Guru.
Walt Disney, voice actor, director, creator of 'Mickey Mouse'
The creator of the extremely popular cartoon, 'Mickey Mouse,' was noted American film producer, director, screenwriter, animator, and voice-actor, Walt Disney. He was the producer of one of the world's celebrated motion pictures and was presented with two Golden Globe Special Achievement Awards. It should be noted that he too struggled with dyslexia. Nevertheless, he defied this learning difference and rose above it.