Woman shouting "Allahu Akbar" stabs two in French supermarket
Woman shouting "Allahu Akbar" stabs two in French supermarket
Jun 18, 2018, 11:33 am
2 min read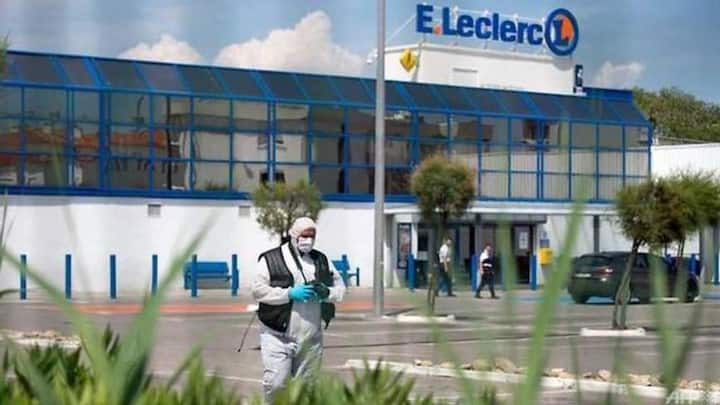 A month after a knife attack in Paris, a woman in a La Seyne-sur-Mer supermarket in southern France injured two people yesterday when she cried "Allahu Akbar" and attacked them with a boxcutter knife. A customer was wounded in the chest. A store employee was hurt, but less seriously. Prosecutor Bernard Marchal said it was likely an isolated incident involving someone with psychological problems.
The attacker was soon overpowered by customers, employees
According to reports, the 24-year-old assailant, dressed in black and wearing sunglasses, launched an attack in the store in the morning. But she was overpowered by a customer and two employees. Sebastien, the customer, said she was "in a panic, afraid, didn't understand what was happening to her, and had no strength left." She is now in police custody.
Can't rule out possibility of her radicalization: Official
The woman doesn't have a police record, officials confirmed. Police later searched her home to find any links to ISIS or other terror groups. Marchal said that despite it likely being an isolated case, "that doesn't exclude the possibility that she may have been radicalized." "There is a presumption of attempted murder and...of a crime with terrorist implications," he added.
Man in Paris shouted "Allahu Akbar" before a stabbing spree
On May 12, one person was killed and four injured on the rue Monsigny in Paris, when a man stabbed them with a knife shouting "Allahu Akbar." He tried to enter several establishments, but was blocked by people. Police shot him dead within minutes.
230 people killed in terror-attacks in France in three years
France has witnessed a series of terror attacks in the last three years, with more than 230 people being killed in IS/IS-inspired terrorist attacks. One of the worst incidents was in Nice, when a lorry ran into a crowd celebrating Bastille Day on July 14, 2016. Eighty were killed. On November 13, 2015, 130 people were killed in simultaneous coordinated attacks in Paris.