Modi, Xi Jinping to hold talks at SCO summit
Modi, Xi Jinping to hold talks at SCO summit
Written by
Anupama Vijayakumar
Jun 09, 2017, 01:46 pm
2 min read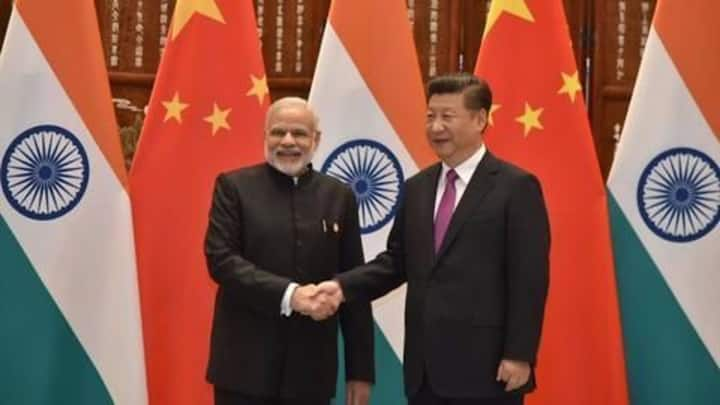 Official sources have confirmed that PM Modi will meet Chinese President Xi Jinping on the sidelines of the ongoing Shanghai Co-operation Organization (SCO) summit in Astana, Kazakhstan. The meeting is the first of its kind after India refused to attend China's One Belt One Road summit last month. The interactions are expected to cover issues including India's NSG membership and differences over OBOR.
Shanghai Co-Operation Organization
SCO was founded in 2001 after Shanghai Five, formed in 1996 including China, Russia and the Central Asian nations of Kazakhstan, Kyrgyzstan Tajikistan, admitted Uzbekistan as a member. It focuses on security issues plaguing Central Asia, including terrorism and separatism. SCO members account for 60% of Eurasian landmass and would account for about half of the world's population after India and Pakistan are admitted.
Recent sticking points in Sino-Indian bilateral relations
Much to China's frustration, India had stayed away from the OBOR summit, stating objections to the China-Pakistan Economic Corridor, citing sovereignty concerns. China had also blocked India's entry into the Nuclear Suppliers Group, saying it is not a member of the Nuclear non-Proliferation Treaty. It further objected to India's bid to include Jaish-e-Mohammad leader Masood Azhar in the UN list of international terrorists.
The One Belt One Road Initiative, later renamed the Belt and Road Initiative, has two components: a land based Silk Road Economic Belt and a sea based Maritime Silk Road. It aims to connect Asia and Europe through a network of industrial and trade corridors, enhancing Eurasia's connectivity with China. Through OBOR, China plans to boost international influence and achieve industrial capacity co-operation.
Why does India object to the CPEC?
The China Pakistan Economic Corridor is a key link between the land and sea components of OBOR. India objects to the CPEC master plan's inclusion of Gilgit-Baltistan, which India claims is an integral part of Kashmir.
More meetings to come this year!
The two leaders are also expected to attend the BRICS (Brazil, Russia, India, China South Africa) summit in Brazil as well as G20 summit in Hamburg in July. This interaction further comes ahead of the Nuclear Suppliers Group meeting later this month.