#NicoleFromLastNight: Guy emails 246 Nicoles after one gives wrong number
#NicoleFromLastNight: Guy emails 246 Nicoles after one gives wrong number
Sep 11, 2018, 06:53 pm
3 min read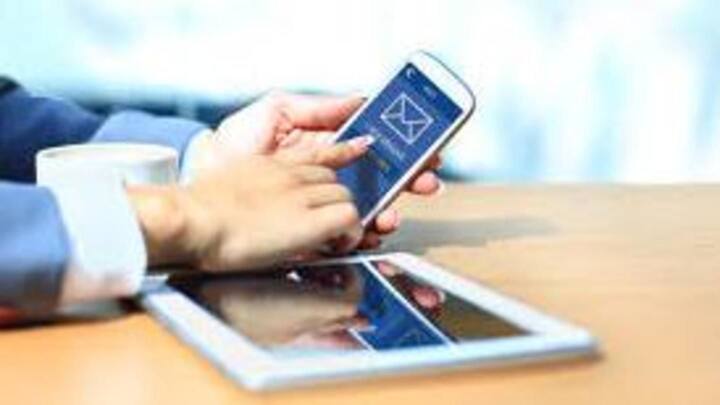 How far would you go to get the number of the girl you met at a bar? Definitely not as far as this guy, who emailed 246 Nicoles, after one gave him the wrong number. Meet Carlos Zetina, a first-year student at the University of Calgary, Canada, who wasn't ready for his story to end after the first date, and did something unusual.
At the end of meeting, guy gets wrong number
Last Thursday, Carlos met a girl named Nicole at a campus bar, and they hit it off. The conversation was pleasant and later Carlos dropped Nicole and her friend home. However, he somehow got the wrong number and decided to email all Nicoles in the university. From the University directory, he copied their numbers, and shot off an email, surprising the addressee and everyone alike.
No pressure but can you contact me, writes Carlos
In the email, Carlos asked Nicoles who didn't fit the description to ignore, and the one who did, to contact him, whilst adding there was no pressure. "If your name is Nicole and you're from Holland and you think Nietzsche is depressing then text me ... I'm Carlos btw I'm the guy who took you and your friend home last night," read the mail.
We had a pretty interesting conversation, says Carlos
"We talked and had struck a pretty interesting conversation. She gave me her number, but I guess she accidentally gave me the wrong one because when I texted her the next day, a different person messaged me back that it wasn't her," Carlos said.
246 Nicoles, including staff members, got the email
The 246 Nicoles he emailed included staff and faculty members. He even added names like Nicolette and Nickie to widen his search. After his epic email, some Nicoles united for a mini-gathering on Friday, and larger reunions were planned for the future. One of them who got the mail said she felt like Cinderella, but "was just an ugly step-sister".
Pictures from meeting surface on social media
Happy ending: At the end, he found 'the' Nicole
The result of the Friday meeting was that the real Nicole learned about Carlos' efforts through her friend. Nicole said she intended to give Carlos the correct number, but he may have got one of the digits wrong. Carlos and Nicole are planning to hang out next week. About his email and date becoming so popular, Carlos said it was truly unexpected.