British PM Theresa May announces her resignation, gives emotional address
British PM Theresa May announces her resignation, gives emotional address
May 24, 2019, 03:22 pm
2 min read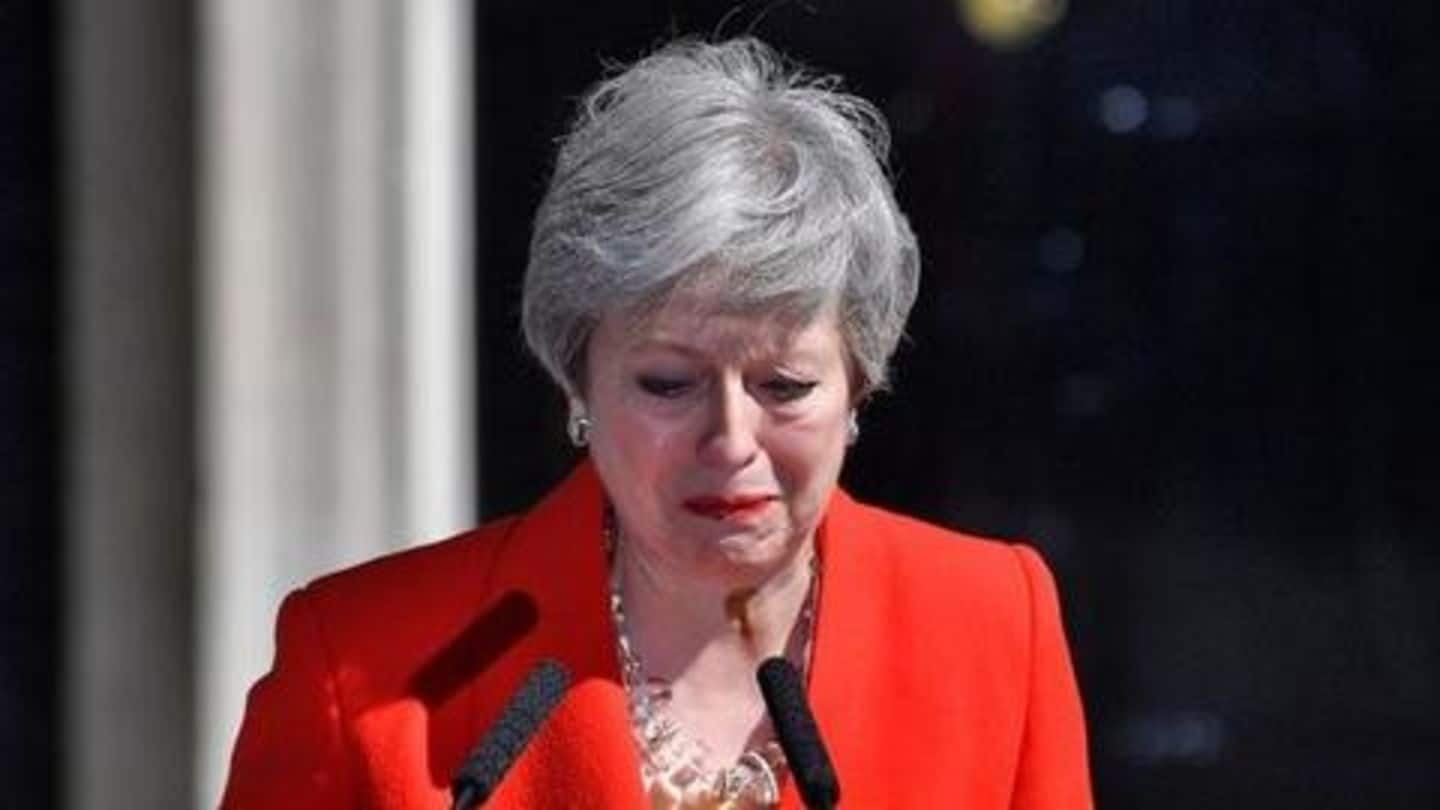 In a quite expected turn of events, UK Prime Minister Theresa May said she would resign soon. May, who leads the Conservative Party in the British Parliament, has been facing backlash from her own party MPs over her Brexit plan. She will step down on June 7. May said her party will continue to serve people for many years to come. Here's more.
May succeeded David Cameron after citizens voted for Brexit
May took office in July 2016 to succeed David Cameron after Britain voted to leave the European Union. In the last three years, May has struggled to come up with a deal which could placate the Parliament. Sitting MPs have rejected May's withdrawal agreement three times. Meanwhile, she has been facing pressure from the EU, which wants Britain not to prolong the exit.
May regrets not being able to deliver Brexit
Speaking about the deal which spelled troubles for her, May said, "I have done everything I can to convince MPs to back that deal ... sadly I have not been able to do so." Fighting back her tears, May said serving the nation has been an absolute privilege for her. She added it was time for a new leader to take charge.
May spoke about democracy and respecting choice of people
"Back in 2016, we gave the British people a choice, against all predictions the British people voted to leave the European Union. I feel as certain today as I did three years ago that in a democracy if you give people a choice you have a duty to implement what they decide," she added.
May said compromise is not a dirty word
Speaking about a meeting with humanitarian Sir Nicholas Winton, who rescued children from Nazi persecution, May revealed he gave her an important life lesson. "He said, 'Never forget that compromise is not a dirty word. Life depends on compromise.' He was right," May added. She said Brexit isn't just about leaving EU but making profound changes in the nation.
Have informed Her Majesty the Queen: May
"I have kept Her Majesty the Queen fully informed of my intentions, and I will continue to serve as her Prime Minister until the process has concluded," May said. The process of electing a new PM will begin after she leaves the office.