James Alex Fields Jr: Know the Charlottesville attacker
James Alex Fields Jr: Know the Charlottesville attacker
Aug 16, 2017, 04:40 am
2 min read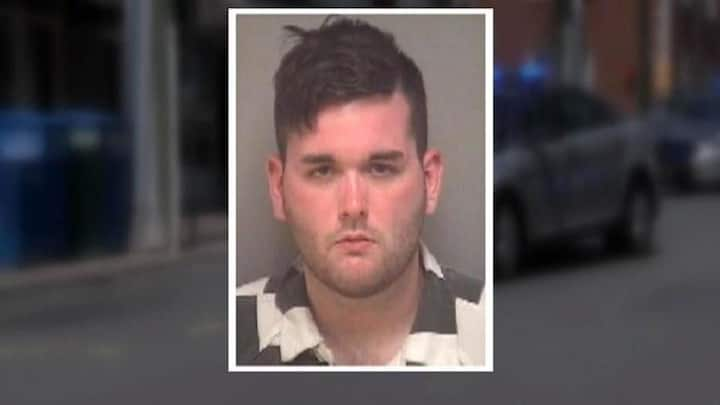 The recent attack on anti-racist protesters in Charlottesville, Virginia added itself to the long list of hate crimes perpetrated by white supremacists in the US and elsewhere in the world. The perpetrator, James Alex Fields Jr. who drove a car into a crowd of protesters is being seen as the ruthless face of race-driven hatred. Let's know all about this 20-year old Kentucky native.
Fascination for neo-Nazism
His former teacher noted that he was fascinated with neo-Nazism. "A lot of boys get interested in Nazis because they're interested in World War II. But James took it to another level." Fields's Facebook page further endorses memes and other content including 'Pepe the Frog' associated with the alternate right. He was further seen chanting homophobic slurs before the attack in Charlottesville.
Neo-nazism is a political ideology that seeks to revive Nazism as it existed during the height of its power during World War II. Present in a number of regions around the world, these groups admire Adolf Hitler and propound elements including white supremacism and homophobia.
A troubled young man's picture
Police records accessed by those including Associated Press reveal that his paraplegic mother Mrs. Bloom called the police for help several times, fearing her "violent son". His mother also acknowledged that he was under medication to control his temper. He even endorsed Trump's campaign slogan "Make America Great Again" and has been photographed with members of White supremacist group, Vanguard America.
Investigation against Fields: Updates
Fields has been charged for failing to stop after hit and run, three counts of malicious wounding and second-degree murder. While Senator Ted Cruz has called for Fields to be tried as a domestic terrorist, the FBI is conducting a civil rights investigation.