Oh-so-cute: In a first, an all-white panda spotted in China
Oh-so-cute: In a first, an all-white panda spotted in China
Written by
Ayushi Chamoli
Dec 04, 2019, 05:06 pm
2 min read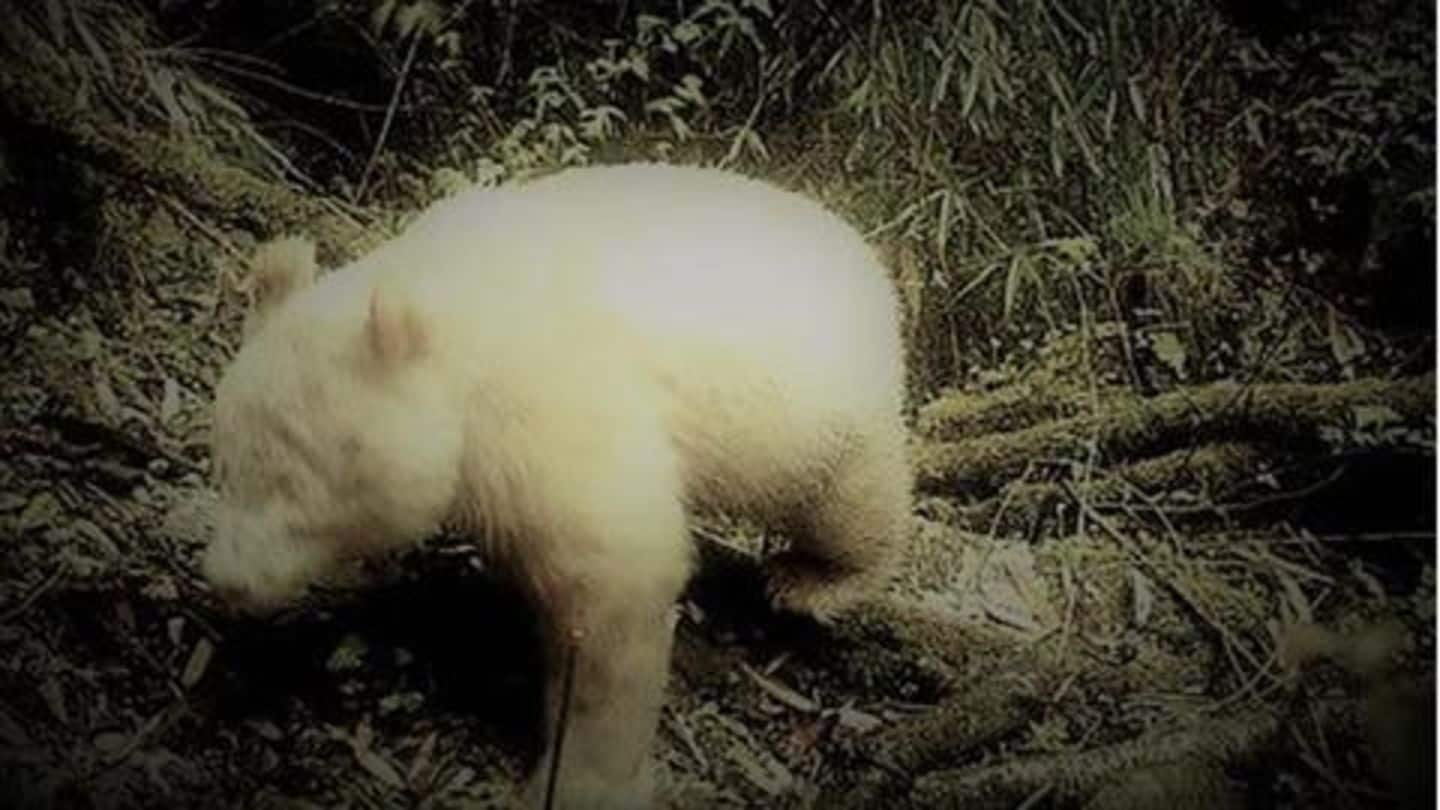 In a first, an all-white albino panda was spotted in China's Wolong National Nature Reserve, which is located in the south-western province of Sichuan. Reportedly, the picture of the panda was taken by an infrared camera. It was installed in April to monitor wildlife. Before this, brown-and-white pandas were seen in Qinling, which is a mountainous region located in the north-western province of Shaanxi.
Panda was white due to a rare genetic disorder?
The all-white panda, which has red eyes, can be seen crossing the forest in the picture. After analyzing it, scientists determined that the color of the panda and its eyes are caused by a rare genetic disorder known as albinism. As per the Medicalnewstoday.com, "Albinism refers to a range of disorders that result from a reduction or absence of the pigment melanin."
One researcher believed albinism didn't affect the panda much
According to Li Sheng, a researcher at the Peking University said, "I personally think it's quite random for it to be discovered since albinism manifests itself so infrequently." Li also informed that the condition has not affected the panda much, as it seems to be all well and strong. Notably, the researchers could not identify the gender of the panda from the picture.
Although albinism doesn't have a negative impact on animals, their unusual appearance makes them vulnerable as they can be easily spotted. Further, the scientists have concluded that albinism gene is present in the Wolong's panda population. Meanwhile, Wolong district's Communist Party secretary, Duan Zhaogang, said more infrared cameras will be installed to track the panda's growth and movement.
However, monitoring the genes in wild pandas is not easy
However, it is not easy to monitor genes as wild pandas usually live all by themselves in remote areas. Meanwhile, a facial recognition app has been developed by a Chinese conservation center which can help researchers distinguish the pandas.
Here are some random facts about pandas you should know
Well, it is extremely easy to fall in love with pandas, right? But did you know that each and every panda in the world is China's property and they loan them to other countries? In 2016, the International Union for Conservation of Nature in its report stated that there are around 1,900 giant pandas living in the world.