China successfully tests first hypersonic aircraft capable of carrying nuclear-weapons
China successfully tests first hypersonic aircraft capable of carrying nuclear-weapons
Aug 06, 2018, 03:01 pm
2 min read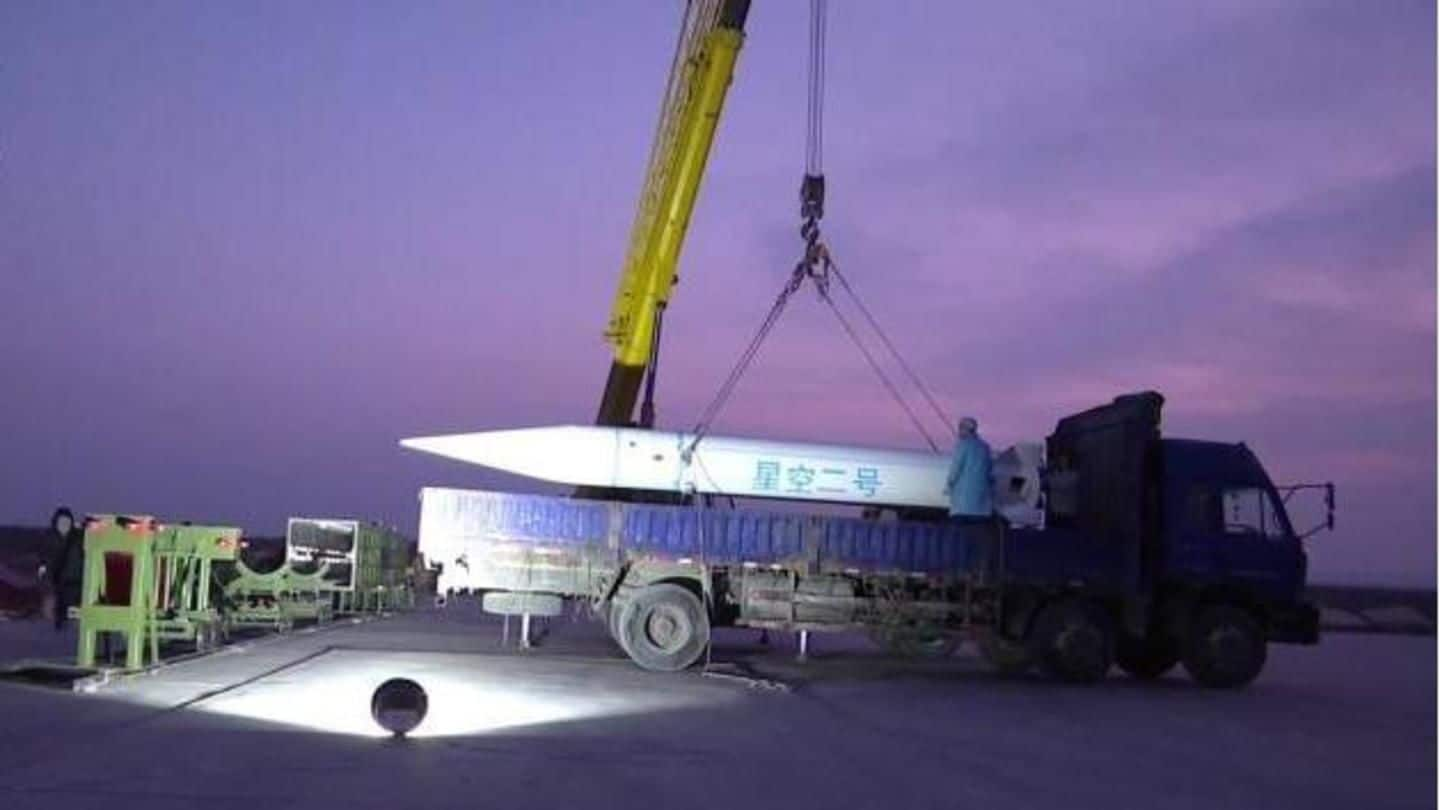 China today announced that it has successfully tested its first cutting-edge hypersonic aircraft which could carry nuclear warheads and penetrate any current generation anti-missile defense systems. The Xingkong-2, or Starry Sky-2, was launched in a target range located in Northwest China last Friday, the state-run China Academy of Aerospace Aerodynamics (CAAA) said. The US and Russia have been carrying out similar experiments. Here's more.
Aircraft flew independently, reached 30km in altitude at Mach 5.5-6
Launched in a rocket, China's waverider was released in the air after about 10mins. It flew independently, made large-angle turning maneuvers, and landed in the targeted area as planned, the CAAA said. The flight vehicle reached 30km in altitude at Mach 5.5-6, the Global Times reported. The hypersonic aircraft was designed by the CAAA in collaboration with the China Aerospace Science and Technology Corporation.
Military expert explains what a waverider is
Waverider is a flight vehicle that flies in the atmosphere and uses shockwaves generated by its own hypersonic flight with the air to glide at high speed, Song Zhongping, a military expert said.
China must have made a technological breakthrough: Song
Various parameters were proved and the flight vehicle was fully recovered, marking the successful launch, the CAAA said. "Announcing the successful test to the public indicates that China must have already made a technological breakthrough with the weapon," Song said. The waverider is expected to be tested more frequently in future before being handed over for deployment to the People's Liberation Army, he said.
Song explains differences in waverider and anti-missile defense system
The current generation of anti-missile defense systems is mainly designed to intercept cruise and ballistic missiles, which are either slower or easier to predict, making them possible to intercept, Song said. But the trajectory of a waverider is relatively unpredictable in the glide and it flies so fast that it poses an extreme challenge to current anti-missile defense systems, he added.
The aircraft may see civil use in future
In addition to military use, the hypersonic aircraft may also see civil use in the future, the report said. China, whose defense budget this year amounted to $175bn, is investing heavily in defense research and development to catch up with US, Russia, and European Union.