China backs Pakistan's 'quest for peace through dialogue' with India
China backs Pakistan's 'quest for peace through dialogue' with India
Nov 04, 2018, 08:26 pm
3 min read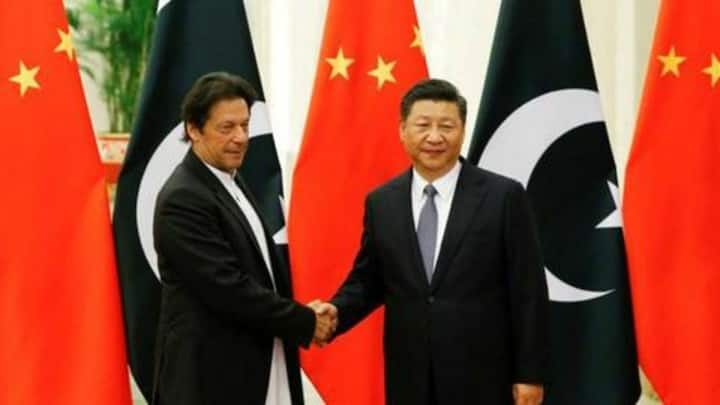 China today said it supported Pakistan's "quest for peace through dialogue" to settle the outstanding disputes with India as it backed Islamabad's "engagement" with the Nuclear Suppliers Group (NSG). A joint statement was issued after PM Imran Khan's talks with Chinese President Xi Jinping and Premier Li Keqiang, stating China backed Pakistan's efforts to improve ties with India, without directly mentioning the Kashmir issue.
China appreciates Pakistan's efforts to improve India-Pakistan relations
"China appreciates Pakistan's quest for peace through dialogue, cooperation, and negotiation, on the basis of mutual respect, equality, and supports Pakistan's efforts for improvement of Pakistan-India relations and for settlement of outstanding disputes between the two countries," the joint statement said. The ties between India and Pakistan had strained after terror attacks by Pakistan-based groups in 2016 and India's surgical strikes inside Pakistan-occupied Kashmir.
Should be resolved peacefully through dialogue: China on Kashmir issue
In recent years, China has refrained from taking a public stance on the India-Pakistan ties, expressing hope for resolution of the disputes through dialogue. On the Kashmir issue, China's oft-repeated stand was that it should be resolved peacefully through dialogue. India too supports dialogue as the way to resolve the issue with Pakistan but maintains that the talks and terrorism cannot go together.
China supports Pakistan's effort for NSG-membership but stops India's attempt
For its part, Pakistan supported the active participation of China at the platform of the South Asian Association for Regional Cooperation (SAARC). Also, significantly, China tacitly expressed its backing for Pakistan's efforts to secure the NSG membership. India has been seeking entry into the 48-member elite nuclear club, which controls nuclear trade, but China has repeatedly stonewalled its bid.
China presses Pakistan to crack down on Islamic militants
China also heaped praise on Pakistan for its efforts to counter terrorism and said it recognized Islamabad's efforts in actively strengthening financial regulations to combat terrorism financing and stop it. But at the same time, China is pressing Pakistan to crack down on Uygur Islamic militants crossing in and out of the volatile Muslim-majority Xinjiang province bordering Pakistan-occupied Kashmir.
China committed $6 billion fund but did not confirm it
During his visit to Beijing, Prime Minister Imran Khan has held talks with President Xi and Premier Li mainly focusing on seeking China's loans to tide over serious financial crisis faced by Pakistan. China, while stating that it would extend necessary support to Pakistan, reportedly committed $6 billion in funding but it did not so far officially confirm it.