Domino's withdraws 'tattoo campaign' after dozens take it seriously
Domino's withdraws 'tattoo campaign' after dozens take it seriously
Sep 08, 2018, 04:25 pm
2 min read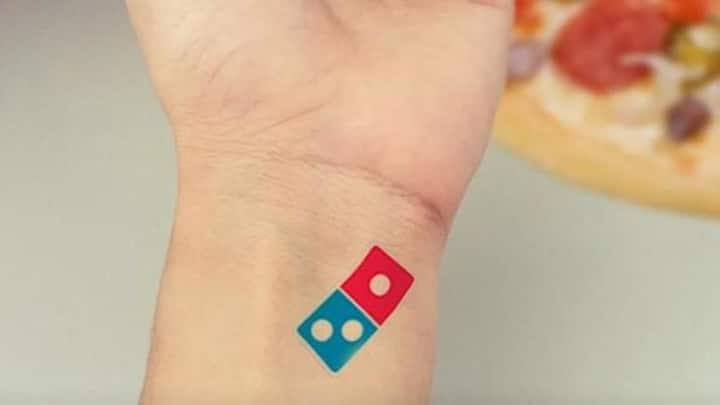 Domino's Russia may have underestimated people's love for pizzas, which is why they had to roll back a viral campaign, merely five days after it was launched. On Tuesday, the brand announced it will give free pizza to patrons who get the company's logo tattooed in a prominent place. The company, of course, wasn't expecting such a reception and had to withdraw the campaign.
Domino's didn't understand extent people will go to for free-pizzas
The company announced on Russia's equivalent to Facebook- Vkontakte, about free pizzas which one would get. But they were of course not prepared for the response. A number of people got the logo tattooed, because what beats free pizzas, right? The campaign was supposed to run for two months but ended in just five days. Didn't Domino's decipher people's love for pizzas?
Sample this: The red blue logo in a 'prominent place'
Those who couldn't get benefits expressed regret
On Twitter, many regretted missing the bus after the campaign's cancelation. One user tweeted: @dominos just heard about Tattoo promotion... Sad I didn't get to do it before it was canceled... While another wrote: There was a time when Dominos was giving 100 pizzas a year for 100 years to people that got a tattoo of their logo. What a time to be alive.
A tattoo for free pizzas for life? Count me in
As much as the idea of needles poking my skin troubles me, I wouldn't mind getting one for free pizzas. Because pizzas never cheat, give me comfort, and just make Earth a better place. Hey Domino's, how about bringing this offer to India?