Egyptian TV host interviews gay man, sentenced to jail, penalized
Egyptian TV host interviews gay man, sentenced to jail, penalized
Jan 22, 2019, 05:51 pm
3 min read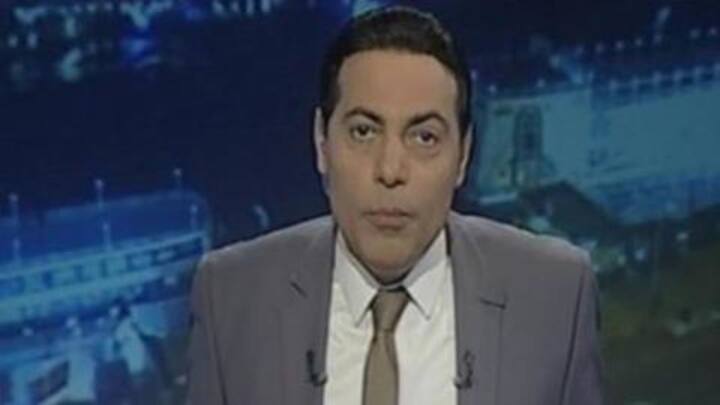 An Egyptian TV host was recently sentenced to one year in jail for interviewing a gay man last August. Mohammed el-Gheiti was fined 3,000 Egyptian pounds (Rs. 11,945) on account of promoting 'debauchery' and 'homosexuality' on his show Wake Up. He was also accused of "contempt of religion". Meanwhile, before this lawsuit, Gheiti was quite vocal about his views against homosexuality on multiple occasions.
In 2017, Egypt banned homosexuals from appearing on media outlets
This needs to be noted that homosexuality is not illegal in Egypt. However, LGBT individuals are quite often subjected to arrests on charges of debauchery, immorality, prostitution, and pornography. In 2017, the country's media council banned homosexuals from appearing on any media outlet.
Journalist reveals gays in Egypt 'want to change their situation'
The August interview featured a journalist named Mustafa Mekki and another gay man. Mekki, on his part, said that he posed as a gay on Grindr in order to learn more about the gay community in Egypt. "Many of the men I met through the app are unhappy with what they have involved themselves in and want to change their situation," Mekki told Gheiti.
Show had anonymous gay man who Mekki met through Grindr
The second guest on the show was an anonymous gay man who Mekki met through the app. He talked about his life as a sex worker and his face was blurred out during the interview to conceal his identity. The gay man said he was motivated to share his experience so that he could warn young Egyptians not to repeat his mistakes.
Egypt's media regulator took channel off air for two weeks
However, immediately after the show was aired, Egypt's top media regulator, the Supreme Council for Media Regulation, took the channel off the air for two weeks. It claimed that LTC TV had committed "professional violations". Also, Samir Sabry, the prosecuting lawyer in Gheiti's case, and his legal team has argued that the show discussed the financial gains and other benefits of engaging in homosexuality.
Sabry believes Egyptian art now relies on 'nudity, swear words'
Interestingly, Sabry has filed more than 2,700 criminal complaints against celebrities and media personalities to enforce public morality and influence Egyptian politicians. "Egyptian art is in its worst state ever at the moment," Sabry told media. He added that Egyptian art nowadays rely on "nudity, swear words, drugs, and thuggery." "They are showing Egyptian women as whores. We have to stop them," he said.
If Gheiti pays Rs. 4,000 in bail, sentence suspension possible
Meanwhile, Gheiti will also remain under surveillance for 12 months after serving his prison term. He has the legal right to appeal the ruling and will remain free pending the final verdict. Sabry said the sentence can be suspended pending an appeal if Gheiti pays 1,000 Egyptian pounds (Rs. 3,984) in bail. However, it's not known if Gheiti will appeal the sentence.