Mallya and Modi's extradition cases to be heard in 2020
Mallya and Modi's extradition cases to be heard in 2020
Jul 31, 2019, 11:56 am
2 min read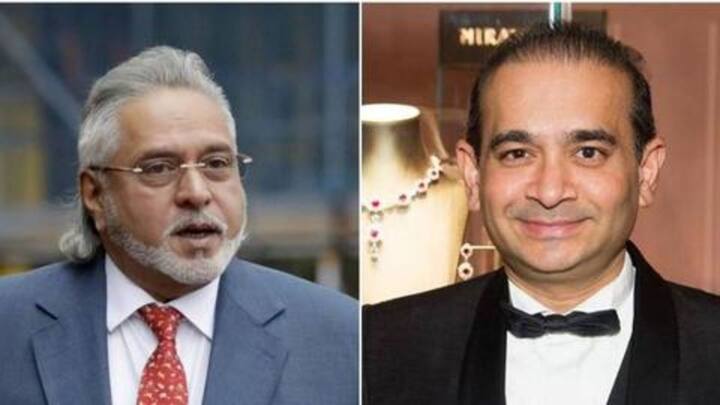 In a recent development, the extradition trial of fugitive businessman Nirav Modi in UK's Westminster Magistrates Court will be held next year, reports HT. Similarly, Vijay Mallya's appeal against his extradition will be heard by the High Court of England and Wales in February 2020. The boss of defunct airlines Kingfisher had fled India in March 2016. Here are more details.
Understanding why Nirav Modi is wanted in India
Modi, whose Nirav Modi Jewels was one of the most luxurious brands in the country, cheated PNB of Rs. 13,000 crore, pulling off the biggest scam in India's banking history. A couple of PNB employees helped him and his uncle Mehul Choksi get fraudulent LoUs, which they used to take loans from other banks. The scam surfaced in 2018, but Modi had fled India by then.
Modi was tracked by a journalist, is lodged in jail
After hopping countries, Modi settled in the UK, where he started his new business. Earlier this year, a Telegraph reporter tracked him down, and subsequently, he was arrested. He has been lodged in Wandsworth jail in southwest London. Since his arrest, four bail pleas of Modi have been rejected. His extradition case will be heard for five days in May, the report added.
Separately, Vijay Mallya is also in UK
Like Modi, another high-profile fugitive, Mallya, is holed up in the UK. However, he is out on bail. To note, he faces money laundering charges in India to the tune of Rs. 9,000 crore. In December 2018, after a long-drawn legal battle, the Westminster Magistrates Court ordered his extradition to India. The BJP-led Centre rejoiced at this decision.
Meanwhile, Mallya can appeal against his extradition
However, earlier this month, a UK High Court gave a breather to Mallya allowing him to appeal against his extradition. His legal representative Barrister Clare Montgomery claimed in court that conclusions of Chief Magistrate Emma Arbuthnot, who ordered Mallya's extradition, were plain wrong. She reiterated that Mallya couldn't return the money because of "genuine business failure" and questioned documents submitted by India.
Mallya's case will be heard for three days in February
Allowing Mallya to appeal against extradition, Justice George Leggatt had said, "Your starting point is that the judge has made findings of prima facie case on allegations that you haven't had a chance to answer." His case will be heard for three days in February.