#Breaking: London court orders Vijay Mallya's extradition to India
#Breaking: London court orders Vijay Mallya's extradition to India
Written by
Ramya Patelkhana
Dec 10, 2018, 06:47 pm
3 min read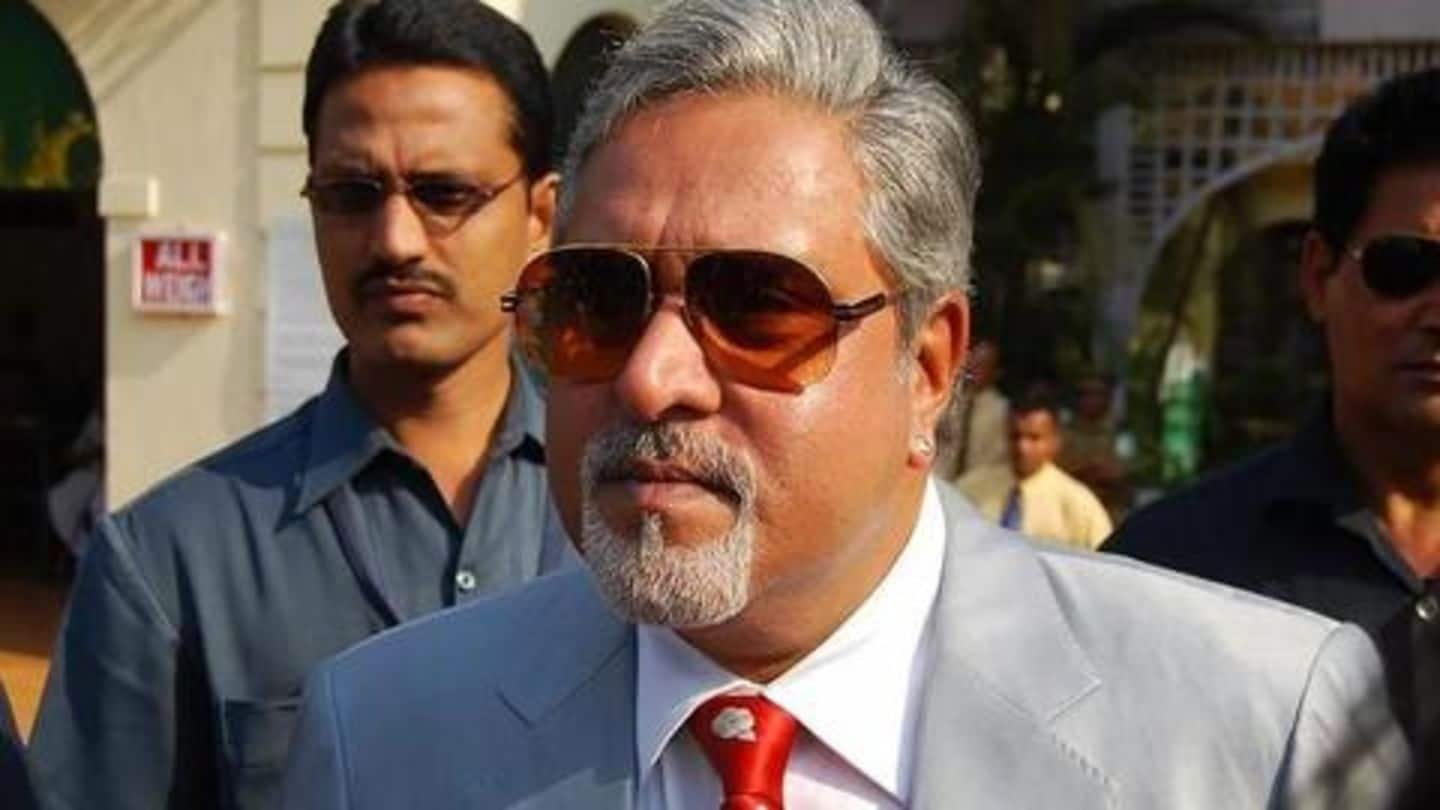 In a big blow to beleaguered businessman Vijay Mallya, the London Westminster Magistrates' Court ordered his extradition to India. The court has ruled that Mallya should be extradited from the UK to India, delivering its verdict in the matter after a year-long trial. He is wanted in India on alleged fraud and money laundering charges amounting to an estimated Rs. 9,000 crore. Here's more.
No one who cheats India will go scot-free: Arun Jaitley
Great Day for India. No one who cheats India will go scot free.
The Judgement of UK's Court is welcome. An offender benefited during the UPA. The NDA brings him to book.

— Arun Jaitley (@arunjaitley) December 10, 2018
UK court accepted Mallya committed crime: Government sources
"Step one done; UK court accepted that he (Vijay Mallya) has committed crime. We are positive that we will get political clearance also," top government sources were quoted as saying by CNN-News18.
Positive we will get political clearance: Government sources
Chief Magistrate finds prima facie case against Vijay Mallya
"Chief Magistrate Judge Emma Arbuthnot has found prima facie a case against Vijay Mallya for fraud, conspiracy, and money laundering," reported news agency ANI. Meanwhile, a CBI spokesperson stated: "We hope to bring him soon and conclude the case. CBI has its own inherent strengths. We worked hard on this case. We are strong on law and facts...we were confident while pursuing extradition process."
Mallya claimed the case against him is politically motivated
Mallya left India in 2016 and has been in London on a self-imposed exile. The 62-year-old former Kingfisher Airlines boss has been on bail since his arrest on an extradition warrant in April last year. He contested his extradition claiming the case against him is "politically motivated" and the loans he's been accused of defrauding on were sought to keep his now-defunct airline afloat.
Understanding what will happen after the verdict
A CBI team had left for London for the verdict on Vijay Mallya's extradition. Now that the court has given its verdict, Mallya will reportedly have 14 days to approach a higher court. He can knock on the doors of the European Court of Justice, as the UK court ruled against him. The European court is known to be lenient in matters of extradition.
Mallya argued failed business stopped him from repaying loans
In the London court, Mallya's representatives had earlier argued there's no prima facie case. They debated he couldn't repay the money because of "genuine business failure". On Twitter, Mallya wrote holding him as guarantor for the loans was unfair. In another tweet, which he posted after Christian Michel's extradition from Dubai, Mallya said he offered to repay 100% of the principal amount to banks.
India has spoken about his 'dishonesty'
However, India had highlighted "three chapters of dishonesty" on Mallya's part. It was argued that he misrepresented facts to secure loans, asked what was done with the money, and questioned what Mallya and his companies did when banks recalled the loans. India's representative lawyer Mark Summers also used terms like "squirreling away" of funds and "malafide intentions" in the court.
The judge called the case a 'jigsaw puzzle'
Judge Arbuthnot had termed the case a "jigsaw puzzle," noting it was "blindly obvious" that banks hadn't followed their own rules. Mallya's representatives spoke about the state of Indian banking, prisons, and "media trial" he could be subjected to in India. However, a video of Barrack-12 of Mumbai's Arthur Road Jail, where Mallya would be lodged after extradition, busted claims of poor prison conditions.