RaGa courts arrest after protest outside CBI headquarters. Political mileage?
RaGa courts arrest after protest outside CBI headquarters. Political mileage?
Oct 26, 2018, 03:05 pm
2 min read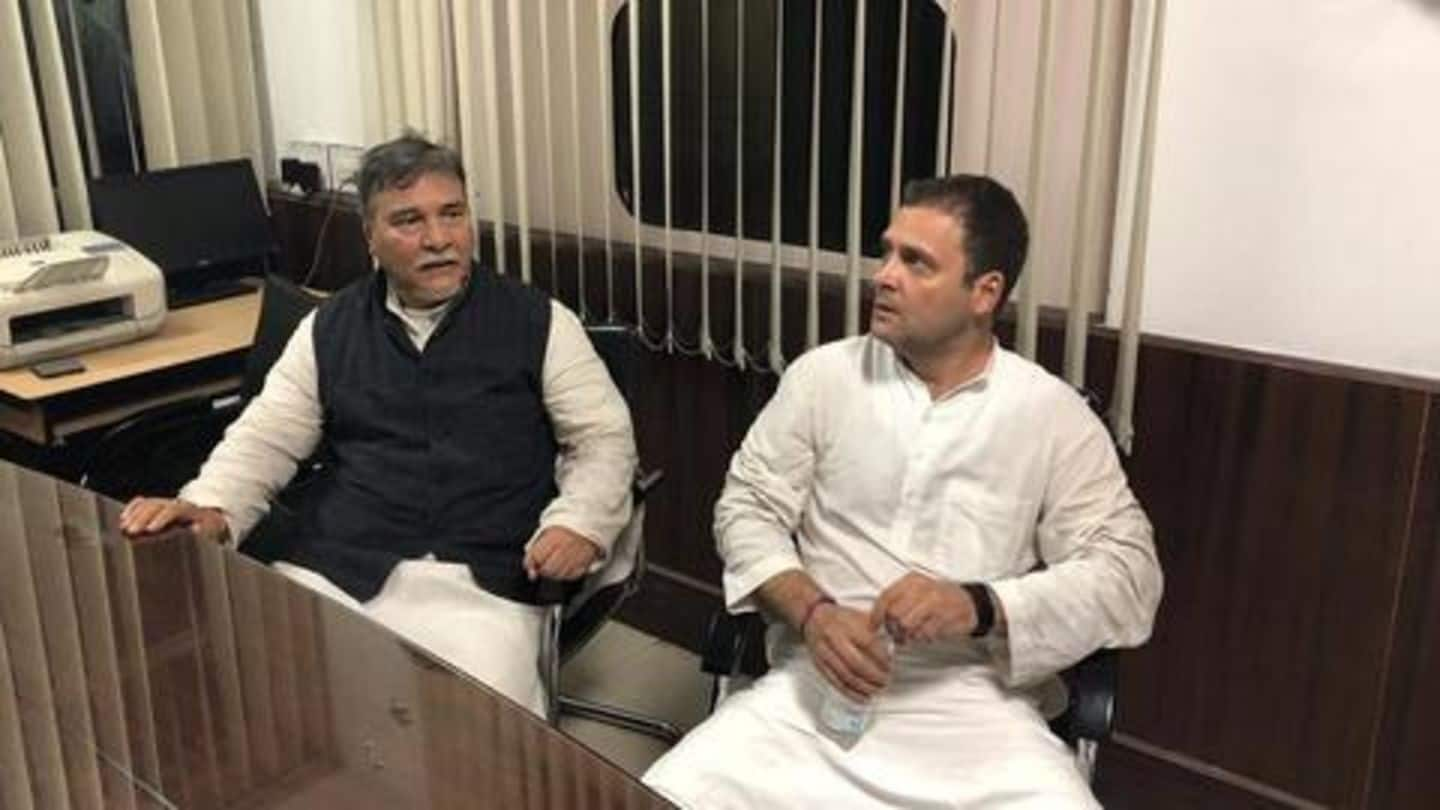 Congress President Rahul Gandhi courted arrest on Friday after his protest at CBI headquarters. Reports suggest he is being taken to Lodhi Road police station. Earlier, images from the protest showed Gandhi inside the police van, though media couldn't reach him due to the presence of security forces. Congress leader Randeep Singh Surjewala informed about his arrest. Is this the party's way of milking political mileage over the incident?
Context: Gandhi leads Opposition protest in Delhi
Earlier today, Gandhi led the Opposition protest outside CBI against the Centre's decision to send two top officials of the agency on leave. The Opposition has alleged the BJP at Centre is interfering in agencies' functioning, and criticized the decision to divest CBI Chief Alok Verma. Gandhi was joined by parties like TMC, CPI(M) and AAP in the protest in Delhi.
Visuals of RaGa being taken to Lodhi Road police station
Surjewala informs about 'arrest'
Congress President, Sh. Rahul Gandhi other leaders arrested

— Randeep Singh Surjewala (@rssurjewala) October 26, 2018
Man put in cage, presented to RaGa
Adding a bit of sarcasm to the protest, a daily wage laborer, Hari Ram, was put in a cage and presented to Rahul Gandhi. "It symbolizes CBI, which is a 'caged parrot'," the party said. In Delhi, some of the protesters were detained by police. Similar protests were held in Chandigarh, where police sprayed water on protesters.
Watch: RaGa and others join protest against Centre
Earlier, SC ordered probe to be finished in two weeks
Earlier today, the Supreme Court ordered CVC to wrap up investigation within two weeks. The top court was hearing a petition filed by CBI Director Alok Verma against the forced leave. The probe will be supervised by a sitting Supreme Court judge. CJI Ranjan Gogoi headed bench also ruled that acting chief M Nageswar Rao will not take any policy decisions in the agency.