Over 9,000 willful defaulters owe Rs. 1.1-lakh-crore to Indian banks
Over 9,000 willful defaulters owe Rs. 1.1-lakh-crore to Indian banks
Written by
Ramya Patelkhana
Feb 23, 2018, 01:05 pm
3 min read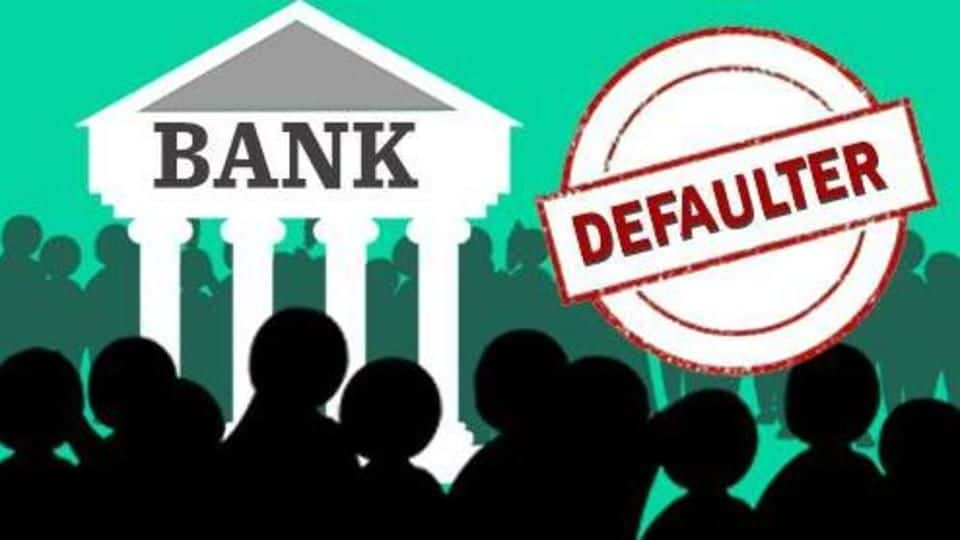 The Rs. 11,400cr PNB fraud has once again highlighted the growing problem of bad loans in India's banking sector. Rs. 1.1 lakh crore - this is what more than 9,000 willful defaulters owe to Indian banks as on 30 Sep'17; lawsuits for recovery were filed against these entities. The top 11 debtors (with dues of over Rs. 1,000cr) alone owe Rs. 26,000cr to banks. Here's more.
Willful defaulters: Unwilling to pay dues despite having capacity
According to RBI, "willful default" is defined as the non-payment by a borrower to the lender even while having the capacity to make the payment, or when the debtor diverts the borrowed money for purposes other than the stated purpose, or siphons off the funds. Selling the fixed assets provided as collateral (for securing the loan) without informing the bank is "willful default", too.
Jatin Mehta's jewelry companies owe Rs. 5,500cr
The Jatin Mehta-led Winsome Diamonds & Jewellery and Forever Precious Jewellery & Diamonds lead the list of willful defaulters, against which lawsuits were filed. These two Mehta-promoted firms owe Rs. 5,500cr to Indian banks. But Mehta is now an St Kitts and Nevis citizen; it's a tax haven and India doesn't have an extradition treaty with it.
Vijay Mallya's Kingfisher Airlines owes Rs. 3,000cr
Mehta's firms are closely followed by Vijay Mallya's Kingfisher Airlines which has an outstanding amount of Rs. 3,000cr. The third willful defaulter in the list is Sandip Jhunjhunwala-owned REI Agro, based in Kolkata, owing Rs. 2,730cr. Next are the firms owned by Prabodh Kumar Tewari and his family that owe Rs. 2,416cr. The companies include Mahuaa Media, Pearl Studio, Century Communication, and Pixion Media.
Other suit-filed accounts owing over Rs. 2,000cr
Other willful defaulters with dues of over Rs. 2,000cr to various banks include Vijay Choudhary's Zoom Developers (Rs. 2,371cr), Nitin Kasliwal's Reid & Taylor (India) Limited & S Kumars Nationwide Limited (Rs. 2,080cr), and T Venkattram Reddy's Deccan Chronicle Holdings Limited (Rs. 2,041cr).
Over 50 entities owe more than Rs. 48,000cr
There are over 50 companies or groups that are willful defaulters each with dues of any amount more than Rs. 250cr. According to a TOI report, the cumulative total of these entities' willful default adds up to a whopping Rs. 48,000cr - this is only a little short of the Rs. 52,800cr budgetary allocation for health by the government in the Budget 2018.
Nationalized banks constitute 60% of Rs. 48,000cr
A bank-wise analysis of "publically available data for suit-filed accounts" shows that PSU banks, excluding SBI Group, account for 60% of the Rs. 48,000cr, says TOI. SBI and its associates constitute 25% of the amount. Private banks also declared over Rs. 14,000cr as willful defaults.
Bad loans quadrupled over the last four years
The available data shows that bad loans in the Indian banks are growing at an alarming rate. Last year (until Sep'17), bad loans grew by 27% while they increased by 38%, 67%, and 35% in the previous three years (2013-16). This means that the amount of bad loans has more than quadrupled from Rs. 28,417cr to over Rs. 1,11,738cr between Sep'13 and Sep'17.