Emmy Award-winning CNN host Anthony Bourdain kills himself in France
Emmy Award-winning CNN host Anthony Bourdain kills himself in France
Jun 08, 2018, 07:46 pm
3 min read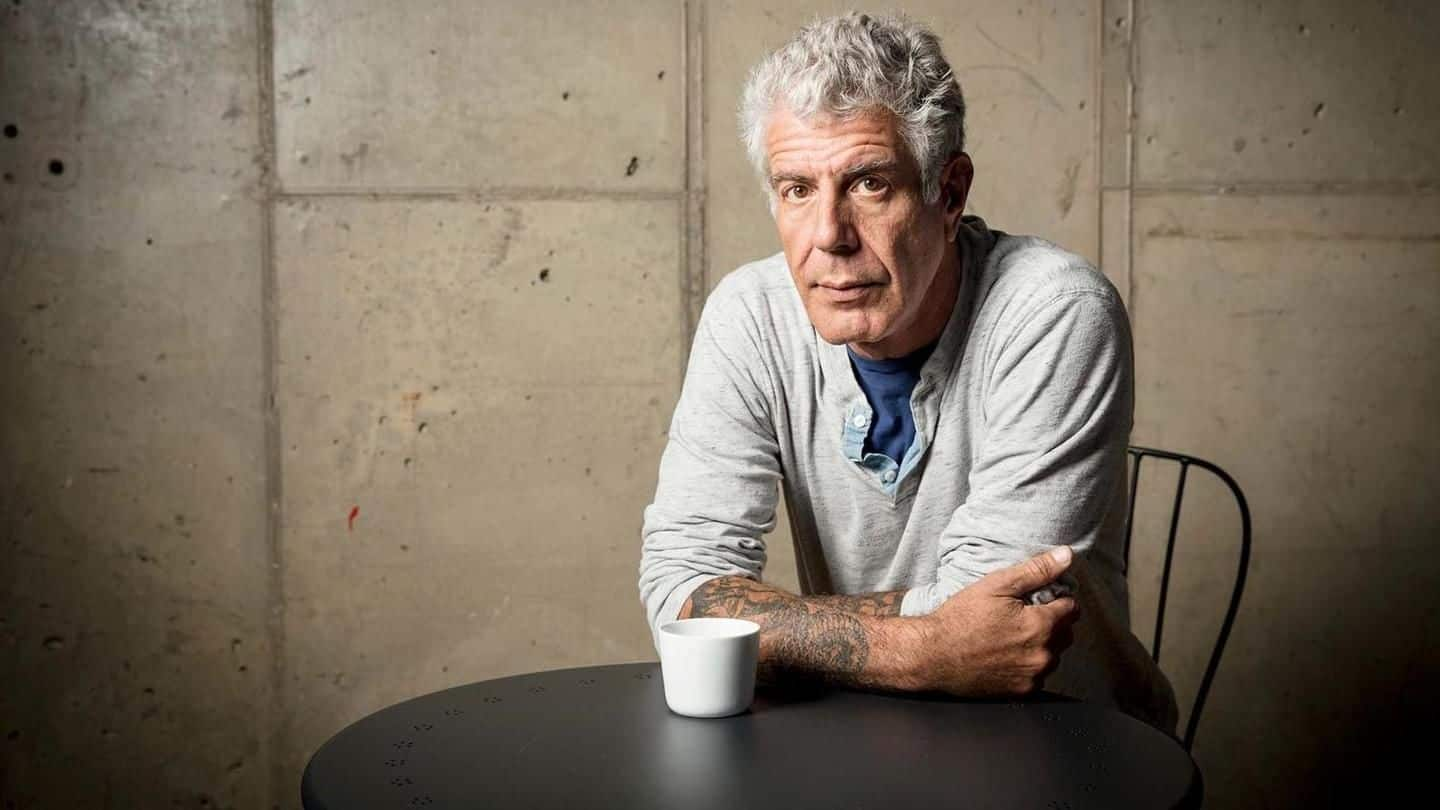 Anthony Bourdain, the Emmy award-winning, world-traveling CNN host, committed suicide this morning, the network said. He was 61. Eric Rupert, reputed French chef and Bourdain's close friend, found him unresponsive in his hotel room in France, where he was shooting an episode of his show 'Parts Unknown.' Coming so soon after Kate Spade's suicide, this has once again triggered a discussion on depression.
Bourdain had hosted several popular travel shows through food
Bourdain was best-known for his food-cum-travel shows, which took viewers around the world and told stories of different cultures through food. Before 'Parts Unknown' (currently on Season 11), there was "A Cook's Tour" on the Food Network, then "Anthony Bourdain: No Reservations" on the Travel Channel. The latter won two Emmys and over 12 nominations. In 2013, he was honored with the Peabody Award.
'Stunned and saddened by the loss of Anthony Bourdain'
Stunned and saddened by the loss of Anthony Bourdain. He brought the world into our homes and inspired so many people to explore cultures and cities through their food. Remember that help is a phone call away US:1-800-273-TALK UK: 116 123

— Gordon Ramsay (@GordonRamsay) June 8, 2018
From plates, to pen and paper
Before television, Bourdain was a chef, a writer, and eventually a celebrity chef. After years of working in New York's restaurants, he became the executive chef at the French bistro Brasserie Les Halles. His life experiences helped him write the 1999 New Yorker article "Don't Eat Before Reading This," which caught major attention. Ten years later, the bestseller "Kitchen Confidential" was born.
Bourdain used his position of influence to speak up
Bourdain was also a vocal critic of social issues. In 2014, he interviewed journalists Jason Rezaian and Yeganeh Salehi in Iran. When the couple was arrested weeks later, he wrote: "This wonderful couple is a danger to no one. They are nobody's enemy." Recently, he spoke up about #MeToo after his girlfriend, Italian actress Asia Argento, came out as a victim of Harvey Weinstein.
'Deeply saddened that he's gone'
I knew Bourdain a bit. Late '90s, after Noise Funk on B'way, I used to hang at Sullivan's where he was chef. Would run into him later from time to time - on a plane, at some joint somewhere. But I knew him better as a rally cry for living in the world! Paris? Sacre bleu. To life!

— Jeffrey Wright (@jfreewright) June 8, 2018
"Bourdain's love of great adventure, new friends, fine food and drink and the remarkable stories of the world made him a unique storyteller. His talents never ceased to amaze us and we will miss him very much. Our thoughts and prayers are with his daughter and family."
Depression, suicide a growing problem in the US
This comes two days after reputed fashion designer Kate Spade killed herself in her New York home. Her family later said she had been suffering from depression, but refrained from seeking treatment as she was "concerned how hospitalization might harm the image of her "happy-go-lucky" brand." But suicide rates in the US have increased 25% in the last 20 years ending 2016.