Royal Wedding: Four Indian social workers among special guests
Royal Wedding: Four Indian social workers among special guests
May 19, 2018, 02:46 pm
2 min read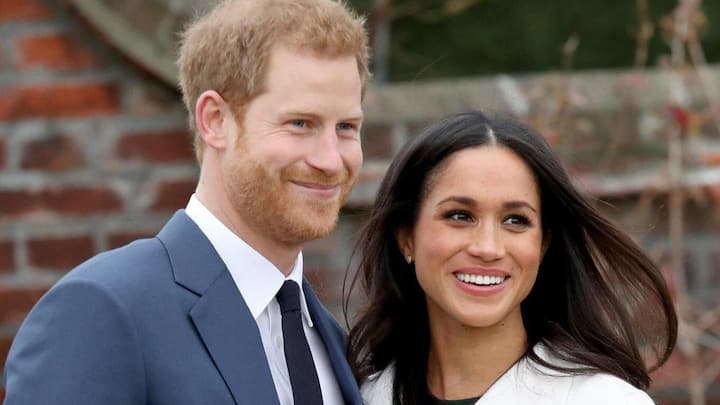 Prince Harry and Meghan Markle invited four Indian women social workers - Mumbai-based Myna Mahila Foundation founder Suhani Jalota and three of her colleagues - as special guests to their wedding. The foundation produces and distributes low-cost sanitary napkins to women in Mumbai's slums. Jalota first met Meghan at a 2016 awards ceremony and then in 2017 when the latter visited the Mumbai-based charity.
Clad in Banarasi saris, the women carried hand-crafted wedding gift
Jalota along with Deborah Das, Archana Ambre, and Imogen Mansfield, make a splash at the wedding with their Banarasi and Chanderi saris, despite the dress code being day dress and hat for female guests. They are carrying a hand-crafted wedding gift for the newly-weds, a painting of a myna bird outline with messages for Meghan Markle from all the women involved with the charity.
Jalota's foundation inspired by Nobel prize nominee Dr. Jockin Aprutham
Myna Mahila Foundation works on providing women in urban slums stable employment close to their homes. Trained Female volunteers go door-to-door to try and break taboos around menstrual hygiene by getting women to talk about these issues. The Mumbai-based charity was born in 2015 and was inspired by the work of the Nobel Peace Prize nominee Dr. Jockin Arputham.
Foundation gained popularity through Markle's visit and invitation
"The women's work opens the dialogue of menstrual hygiene in their homes, liberating them from silent suffering, and equipping their daughters to attend school," Markle wrote in Time magazine. "She has been a constant source of support for us," Jalota said. The foundation's website has been jammed ever since it was named among just seven charities on the royal wedding gift list last month.