French designer Pierre Cardin, licensing pioneer, dies at 98
French designer Pierre Cardin, licensing pioneer, dies at 98
Written by
Srijita Sen
(Sourced from PTI)
Dec 30, 2020, 12:37 pm
3 min read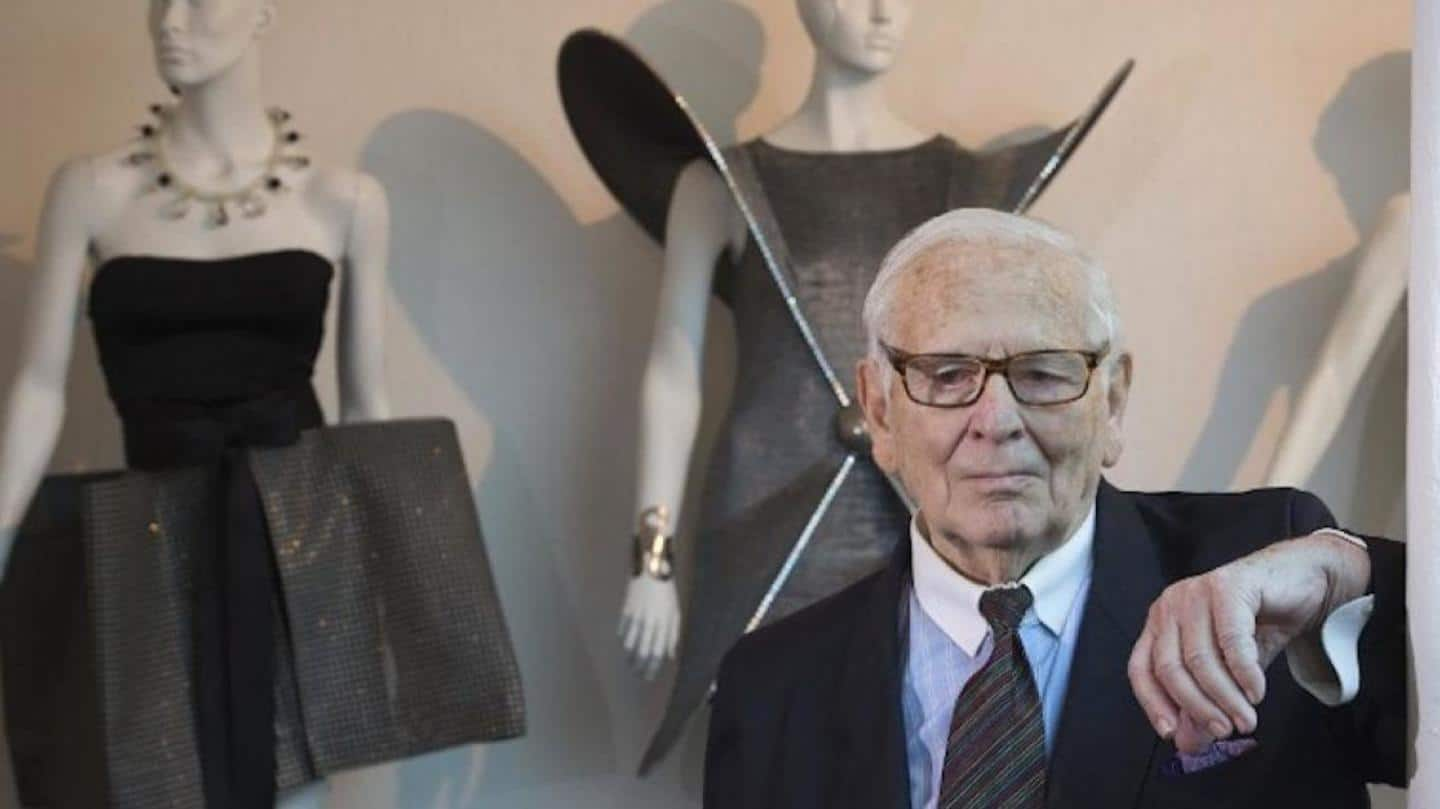 French designer Pierre Cardin, who was the ultimate entrepreneurial designer, passed away on Tuesday. He was 98. The French Academy of Fine Arts announced the licensing pioneer's death in a tweet but did not mention the cause of his death. He had been among its illustrious members since 1992. Tellingly, his name emblazoned hundreds of products, from accessories to home goods.
Cardin revolutionized the fashion industry, starting in the early 1950s
Along with Andre Courreges and Spains Paco Rabanne, two other Paris-based designers known for their avant-garde Space Age styles, Cardin revolutionized fashion starting in the early 1950s. At a time when Paris labels were obsessed with flattering the female form, Cardin's designs cast the wearer as a sort of glorified hanger, there to showcase the sharp shapes and graphic patterns of the clothes.
Over-the-top clothes that made a big entrance
His designs were all about making a big entrance. Gowns and bodysuits in fluorescent spandex were fitted with plastic hoops at the waist, elbows, wrists, and knees. Bubble dresses and capes enveloped their wearers in oversized spheres of fabric. Toques were shaped like flying saucers; bucket hats sheathed the model's entire head, with cut-out windshields at the eyes.
A necktie fetched him more than a million-franc dress
Interestingly, Cardin once earned more from a pair of stockings than a haute-couture gown with a six-figure tag. "The numbers don't lie," Cardin had said in a 1970 interview. "I earn more from the sale of a necktie than from the sale of a million-franc dress. It's counterintuitive, but the accounts prove it. In the end, it's all about the numbers," he had said.
Cardin's philosophy and his take on his designs
"Fashion is always ridiculous, seen from before or after. But in the moment, it's marvelous," Cardin said in that interview. Meanwhile, a quote on his label's website said: The clothing I prefer is the one I create for a life that does not yet exist, the world of tomorrow. In the brand's heyday, goods bearing his fancy signature were sold at some 100,000 outlets worldwide.
His flagship store still continues to show eye-catching designs
That number diminished later, as Cardin's products were regarded as cheaply made and his clothing designs which, decades later, remained virtually unchanged from its 60s-era styles, felt dated. Meanwhile, Cardin used his wealth to snap up top-notch properties in Paris, including the belle epoque restaurant Maxims. His flagship store, located next to the presidential Elysee Palace in Paris, continues to showcase eye-catching designs.
First steps in the fashion world
He worked as an assistant in the House of Paquin in 1945 and also helped design costumes for films (Beauty and the Beast, 1946) After working briefly with Elsa Schiaparelli and Christian Dior, Cardin opened his fashion house. His first real collection was showcased in 1953 and soon after, the celebrated bubble dress was launched in 1954, which put the label on the map.