Gandhi statue vandalized in Canada; India seeks investigation
Gandhi statue vandalized in Canada; India seeks investigation
Written by
Priyali Dhingra
Jul 14, 2022, 03:14 pm
2 min read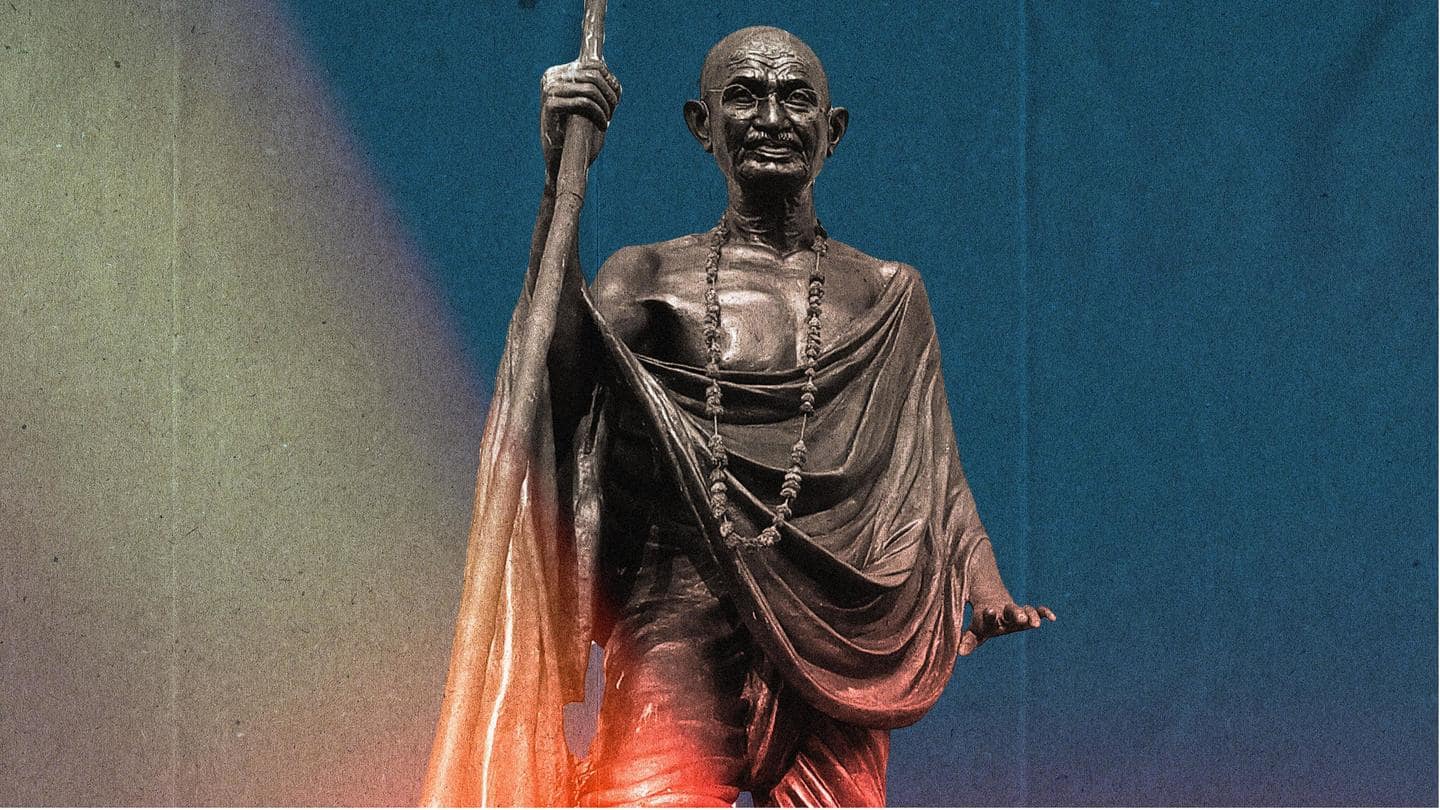 The Indian High Commission in Canada has expressed "distress and deep anguish" over a statue of Mahatma Gandhi being defaced in Canada's Ontario. The York Police has described it as a hate crime and a "bias-motivated" incident. The five-meter-tall statue is located at the Vishnu Temple in Toronto's Richmond Hill, and was first unveiled in 1988.
'Graphic words' scribbled over the statue
Located at Yong Street and Garden Avenue, the statue was found to be defaced at 12.30 pm on Wednesday. The words 'Khalistan' and 'Rapist' were found scribbled over the statue. The temple's chairman told CBC News that this is the first such incident to take place in the 30 years since the statue was installed.
Will investigate the matter as hate crime: Police
Constable Amy Boudreau of York Police told CBC News that they will investigate the matter as a "hate crime." She further added that those who victimize on the basis of ethnic origin and race, "will be persecuted to the fullest extent of the law." While recognizing the 'far-reaching' impact of hate crimes, the police said that they investigate all such cases vigorously.
'Act has hurt Indian sentiment'
The High Commission of India in Canada expressed deep anguish over the incident that "seeks to terrorize the Indian community." The Indian Envoy also said that the "criminal and hateful act" has deeply hurt the sentiments of Indians in Canada. Releasing a statement on Twitter, the Indian Consulate General said that act has increased "concern and insecurity among the Indian community."
India seeks to bring perpetrators to justice
The Indian Envoy in Canada is in touch with the government about the crime. Taking to Twitter, the Consulate General of India in Canada said that they have contacted the authorities to investigate the crime. The High Commission also said that they have approached the Canadian government to "ensure perpetrators are brought to justice swiftly."
What the Indian Envoy said
We are deeply anguished by this hate crime that seeks to terrorize the Indian community. It has led to increased concern and insecurity in the Indian community here. We have approached the Canadian government to investigate and ensure perpetrators are brought to justice swiftly. https://t.co/wDe3BUpEWi

— India in Canada (@HCI_Ottawa) July 13, 2022
Another Gandhi statue was defaced in US in February
The incident comes only months after a statue of the freedom fighter was vandalized in New York. An eight-foot-high statue of Mahatma Gandhi was defaced in Manhattan's Union Square in February this year. The Indian Consulate General in the US had termed the incident as 'despicable.' The Indian American Community had marked the incident as a sign of 'great disrespect.'