US: Forced to wear skirts, girls sued school and won
US: Forced to wear skirts, girls sued school and won
Mar 31, 2019, 04:29 pm
3 min read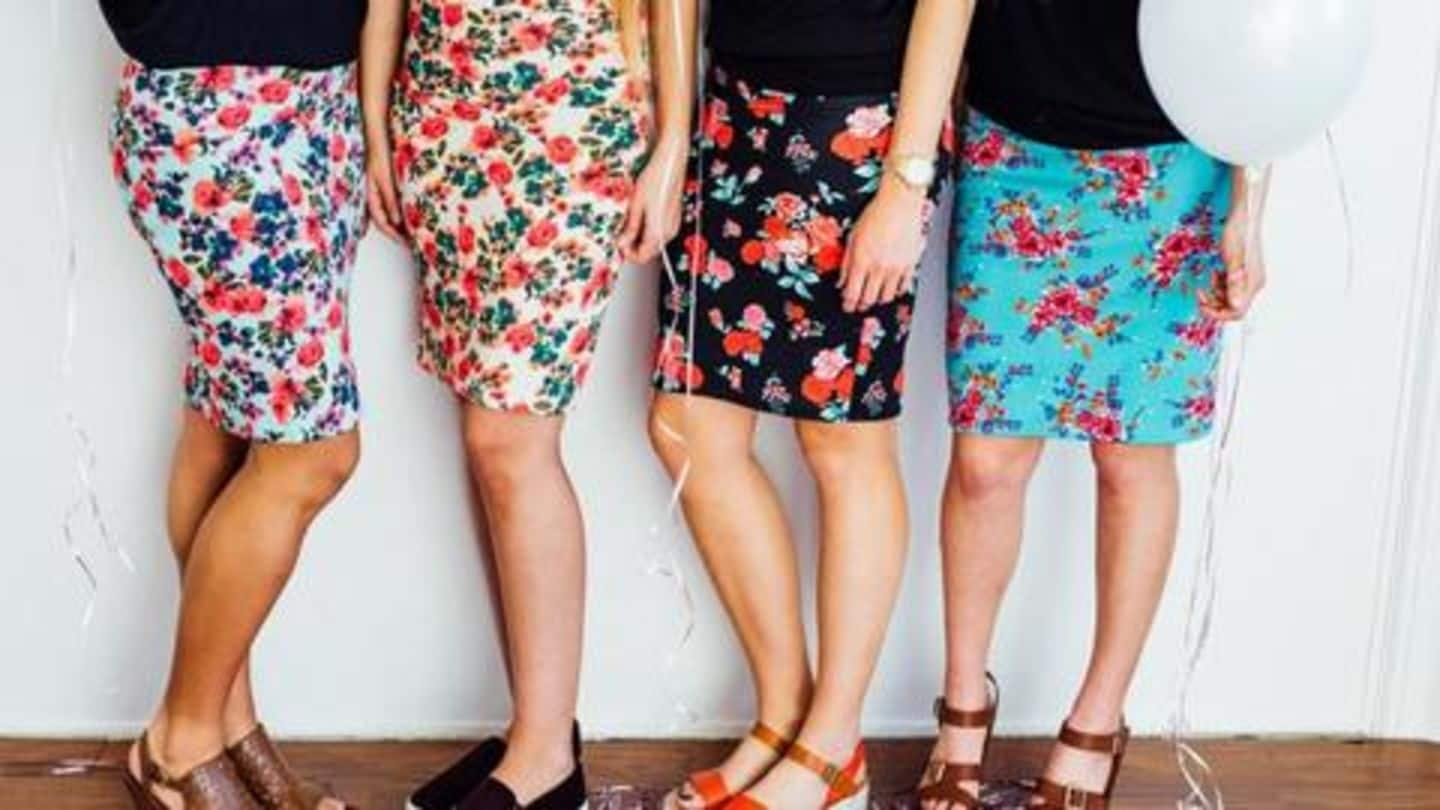 Charter Day School in North Carolina of the United States forced girls to wear skirts. If not skirts, then girls were "allowed" to wear skorts or jumpers. No pants. No shorts. The discomfort led to girls suing the school and earlier this week a federal judge declared the rules were "unconstitutional" giving girls the freedom to dress. Here's the story of an important fight against sexism.
School hoped to instill traditional values by making girls uncomfortable
The school founded in 2000 offers classes from kindergarten till eight grade. The girls said the dress code distracted them from studies and kept them cold during winters. When students participated in drills to save themselves from imaginary smoke or flying debris, the girls kept worrying about their skirts. The school said the dress code was necessary to instill "traditional values" and promote "chivalry". Comfort wasn't given a thought.
Former student says boys looked up their skirts
"I don't think the boys were supposed to be looking up our skirts, but they did. I wished I was wearing pants or shorts during those drills," said former student Keely Burks.
Parents of three girls took the school to court
In 2016, parents of three girls, aged 5, 10 and 14, filed a lawsuit. They got support from the American Civil Liberties Union (ACLU). "All I wanted was for my daughter and every other girl at school to have the option to wear pants so she could play outside, sit comfortably and stay warm in the winter," said Bonnie Peltier, mother of a former student.
Reasons like "teenage pregnancies" and "casual sex" were also cited
Bonnie said when she contacted Baker Mitchell, founder of the Roger Bacon Academy, which runs Charter Day School, to inform about the sexist rule, his response was worrying. He cited societal concerns like "teen pregnancies" and "casual sex". Bonnie then got in touch with ACLU to tell girls "this is not how the world worked anymore".
Court ruled that the school violated constitution
After hearing both sides of the story, Judge Malcolm Howard ruled the school was violating the constitution, namely the Equal Protection Clause. Howard underlined that even though North Carolina charter schools and their non-profit board members weren't agents of the state, they were obliged to act under "color of state law". He added while girls remained overtly conscious, boys had no such restriction.
Sexism is alive and kicking, but thankfully it's facing resistance
Erika Booth said her daughter who is seventh-grader at the school was excited about the new dress policy. "You can really do more in pants than you can in skirts," she said. While it is upsetting that it's 2019 and girls still have to fight for "right to dress", what comes as a relief is that the plaintiffs won. Down with sexism, forever!