Saudi Arabia hacked Jeff Bezos's phone, accessed private data
Saudi Arabia hacked Jeff Bezos's phone, accessed private data
Written by
Shubham Sharma
Mar 31, 2019, 02:58 pm
3 min read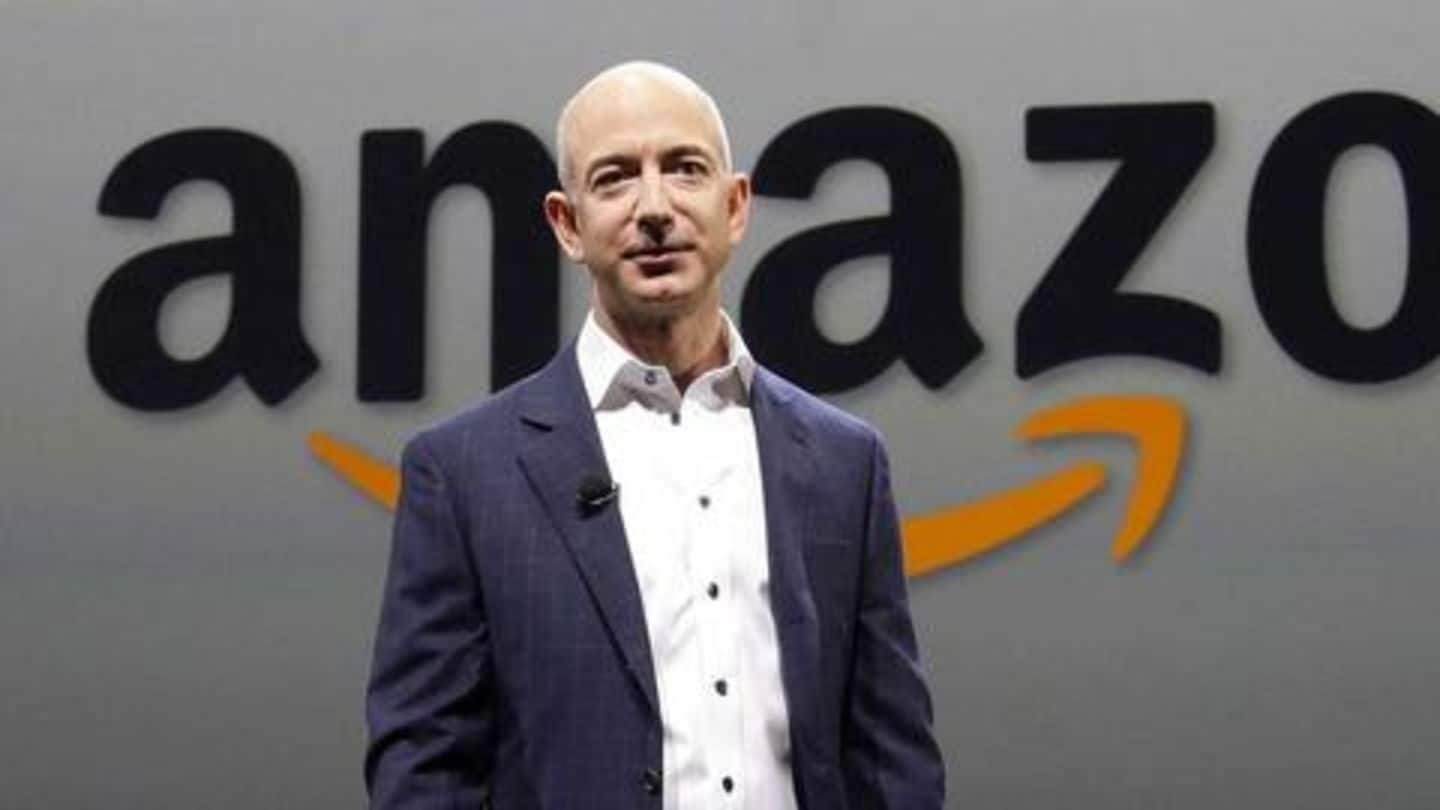 In a shocking revelation, a top-level security specialist has alleged that the Saudi Arabian government had hacked the phone of Jeff Bezos, the world's richest man. Gavin de Becker, who is known for assisting the CIA and FBI on security matters, claimed that the Saudis had gained access to Bezos's phone and obtained private information from it. Here's more on the matter.
Becker investigated leaked texts between Bezos and anchor Lauren Sanchez
In January, Bezos and his wife MacKenzie announced that they were divorcing. However, shortly after that, the National Enquirer, owned by American Media Inc., published a report revealing the relationship between the Amazon boss and TV anchor Lauren Sanchez. They had leaked the texts between Bezos and Sanchez, prompting the former to call Becker to investigate how they had got access to those messages.
Bezos even alleged American Media Inc. blackmailed him
While AMI maintained they acted within the boundaries of the law to obtain the texts, Bezos had accused the company of blackmail in February, claiming that they threatened to leak his intimate photos unless he stated that the reporting on him wasn't politically motivated.
Now, Becker has revealed the findings of his investigation
Now, in a long Daily Beast article, Becker has alleged that the Saudis had compromised Bezos's phone. "Our investigators and several experts concluded with high confidence that the Saudis had access to Bezos's phone, and gained private information," the security expert stated. He didn't delve into details but added, "it is unclear to what degree, if any, AMI was aware of the details."
Why the Saudis would target Bezos
Becker indicated the Saudis may have targeted Bezos as he is the owner of The Washington Post. The Post has run critical coverage of the Saudi government, particularly after the murder of its journalist Jamal Khashoggi in a Saudi consulate in October. Khashoggi's murder had triggered global outrage, with the CIA concluding it may have been ordered by Saudi prince Mohammed bin Salman.
Here's what Becker stated
"Some Americans will be surprised to learn that the Saudi government has been very intent on harming Jeff Bezos since last October, when the Post began its relentless coverage of Khashoggi's murder," Becker said in The Daily Beast article.
Now, the findings have been turned over for federal investigation
As of now, it remains unclear if AMI had any part in, or was aware, about the hack. The company, as we said, has maintained that it had acted lawfully, but the investigation is likely to be continued by the US. Becker has said that all the information they've found has now been handed over to the US federal officials.