Guatemala: Volcano erupts, killing at least 25, injuring hundreds
Guatemala: Volcano erupts, killing at least 25, injuring hundreds
Written by
Shiladitya Ray
Jun 04, 2018, 12:07 pm
2 min read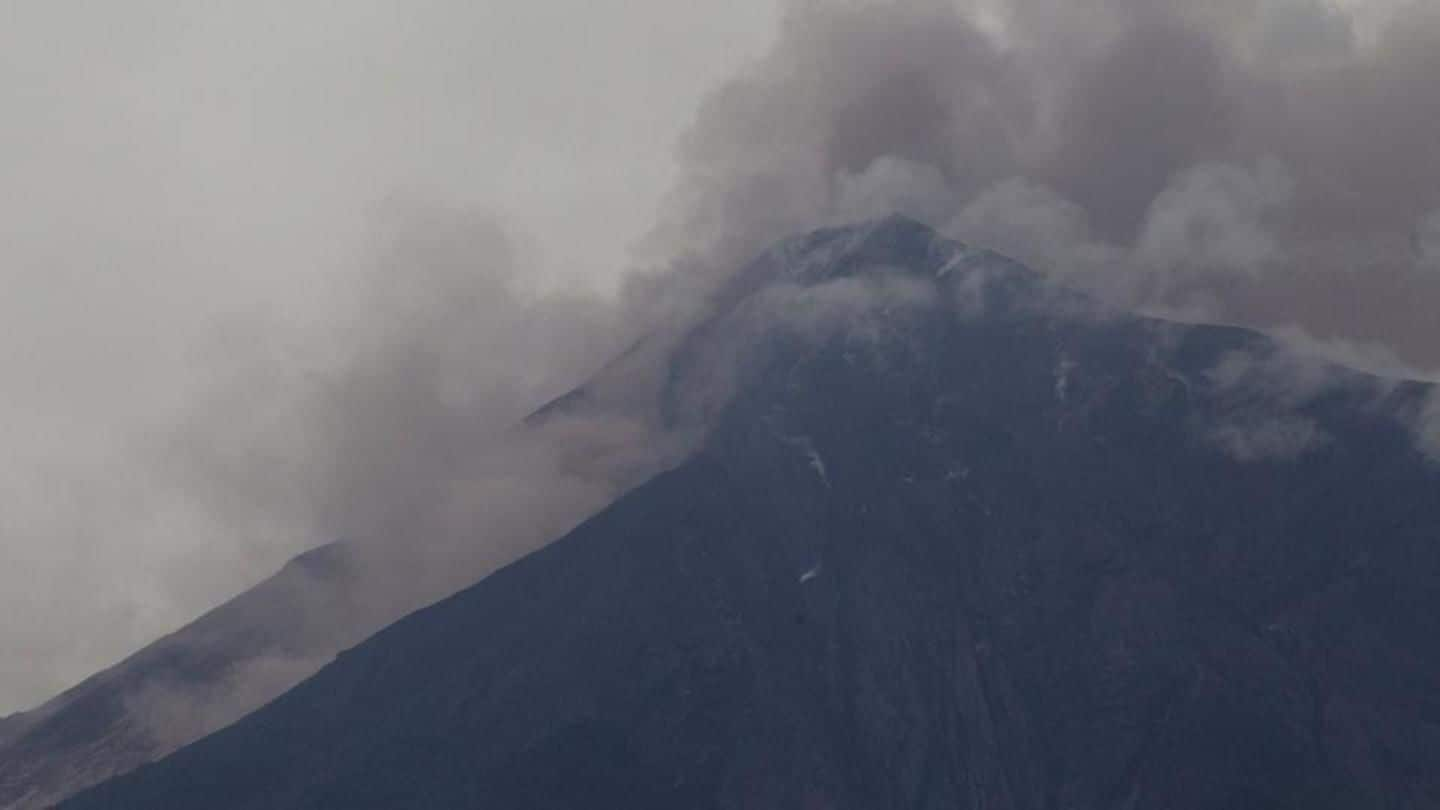 The Fuego volcano in Guatemala, situated around 40km South-West of the capital Guatemala City, erupted on Sunday, killing at least 25 people and injuring hundreds. More than 1.7 million people have been affected by the eruption, dozens of people are missing, and the Guatemala City airport has been closed down to avoid further disasters. Here's more.
The Fuego volcano erupted on Sunday, spewing an 8km long stream of red hot lava, along with a 10km high thick plume of smoke and ash which blanketed the capital and its surrounding regions. Several children have been confirmed to be among the dead, and it's feared that several are trapped under muddy material which descended from the volcano.
This is Fuego's most powerful eruption since 1974
This is the second major eruption of the Fuego volcano (which literally translates to volcano of fire) this year, following an earlier one in February which, fortunately for the population, subsided. It's also Fuego volcano's most powerful eruption since 1974.
Emergency operations are currently underway
Search and rescue operations, involving hundreds of personnel from the police, military, and Red Cross, are currently underway. The emergency operations, which began on Sunday, had to suspended at night owing to low light. They were scheduled to resume from Monday morning. Alarmingly, however, there's no estimate on the number of missing people yet. Work is also on to get the airport operating again.
The Guatemala government is mulling declaring an emergency
Meanwhile, President Jimmy Morales has announced an orange alert for the entirety of the country, and a red alert for Escuintla, Chimaltenango and Sacatepequez, the areas most affected by the eruption. The government is mulling declaring a state of emergency in the worst-affected areas, and has made an an appeal to the public to remain calm.