Saeed to work for "Kashmir's independence" after house arrest release
Saeed to work for "Kashmir's independence" after house arrest release
Written by
NewsBytes Staff
Nov 23, 2017, 11:38 am
2 min read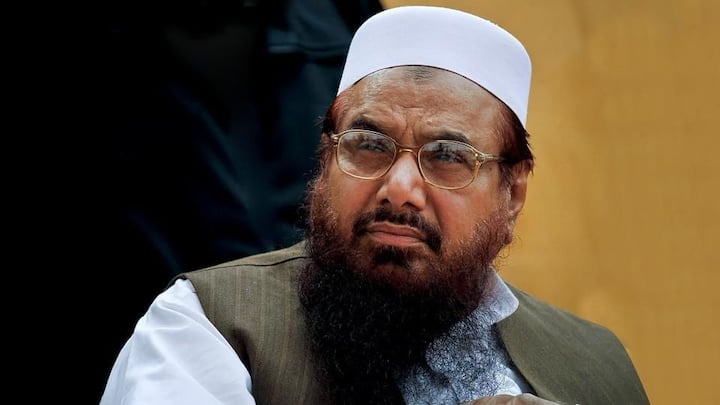 Lashkar-e-Taiba (LeT) and Jamaat-ud-Dawah (JuD) founder Hafiz Saeed has pledged to work for "Kashmir's independence" in a tweet posted hours after the Lahore High Court ordered his release from house arrest. The court turned down a three-month extension to Saeed's arrest sought by Punjab's provincial government. This comes just four days before the ninth anniversary of the 26/11 Mumbai attacks, which he allegedly masterminded.
Court justifies Saeed's release
Saeed, who is scheduled to be released today, was placed under house arrest in January largely due to mounting pressure from the Paris-based Financial Action Task Force which tracks terror funding. "The government is ordered to release JuD chief Hafiz Saeed if he is not wanted in any other case," the judicial review board comprising of Lahore HC judges said.
Saeed says 'India's efforts against him have been in vain'
In a video tweet posted after the court order, Saeed said his release "is the victory of Pakistan's independence." "It is because of Kashmir that India is after me but all its efforts have been in vain," he added. "I pray to God to help me and members of JuD that we can play a strong role in Pakistan's independence and Kashmir's independence."
Did US' decision to take heat off LeT help Saeed
The US' decision to de-link the LeT from the terrorist organization Haqqani network in a provision in a defense bill may have contributed to Pakistan's decision to release Saeed. The provision originally required the US secretary of defense to certify that Pakistan is cracking down on both the LeT and Haqqani network. The Haqqani network is responsible for terrorist violence in Afghanistan, not Kashmir.