Hong Kong International Airport cancels all flights after thousands protest
Last updated on
Aug 12, 2019, 09:25 pm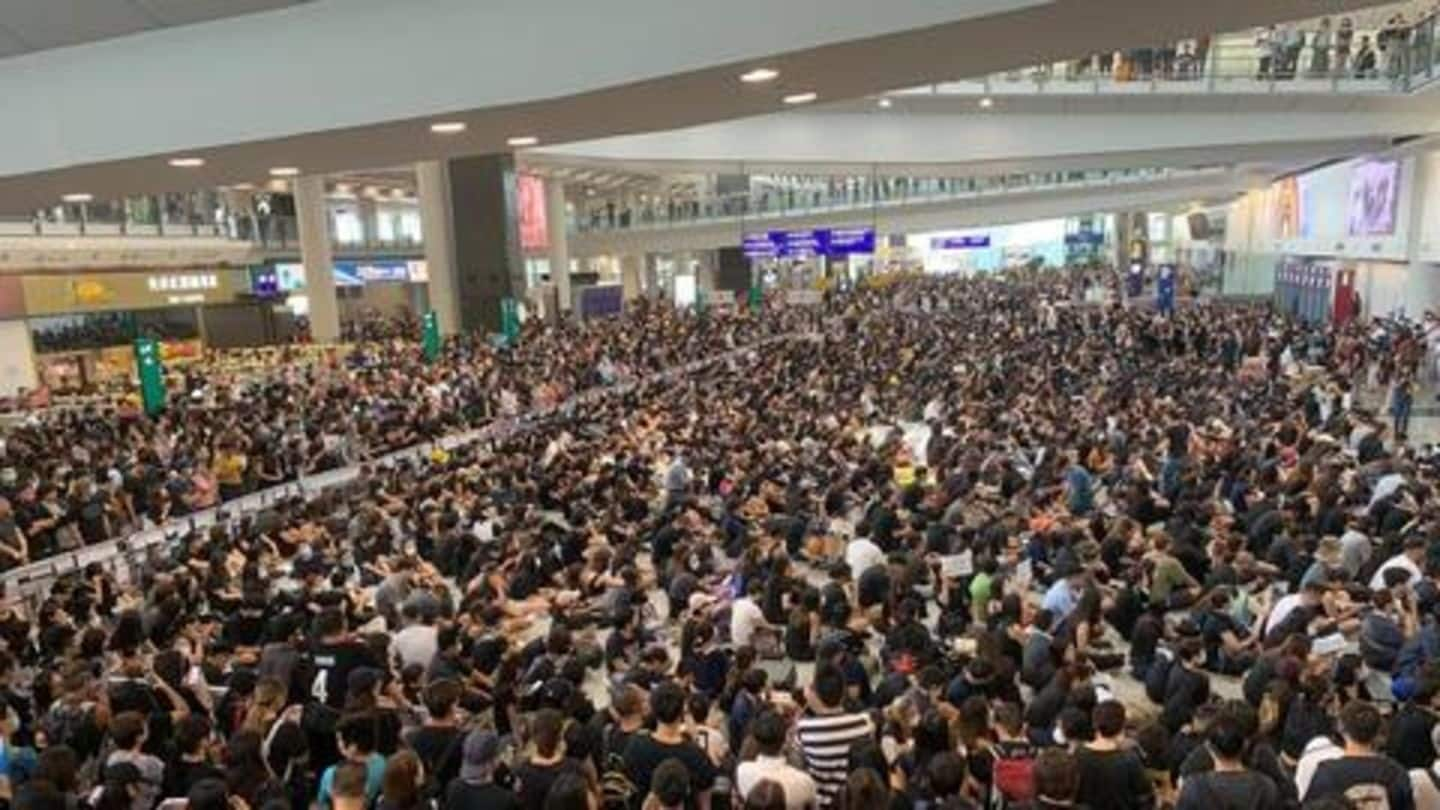 The Hong Kong International Airport authorities have canceled all the flights coming in and out of the city after thousands of anti-government protesters, clad in black, flooded the airport causing "serious" disruption. They staged a sit-in at the airport, one of the world's busiest, for the fourth day on Monday - the largest yet since the anti-government demonstrations began in June. Here's more.
Operations at Hong Kong International Airport seriously disrupted: Statement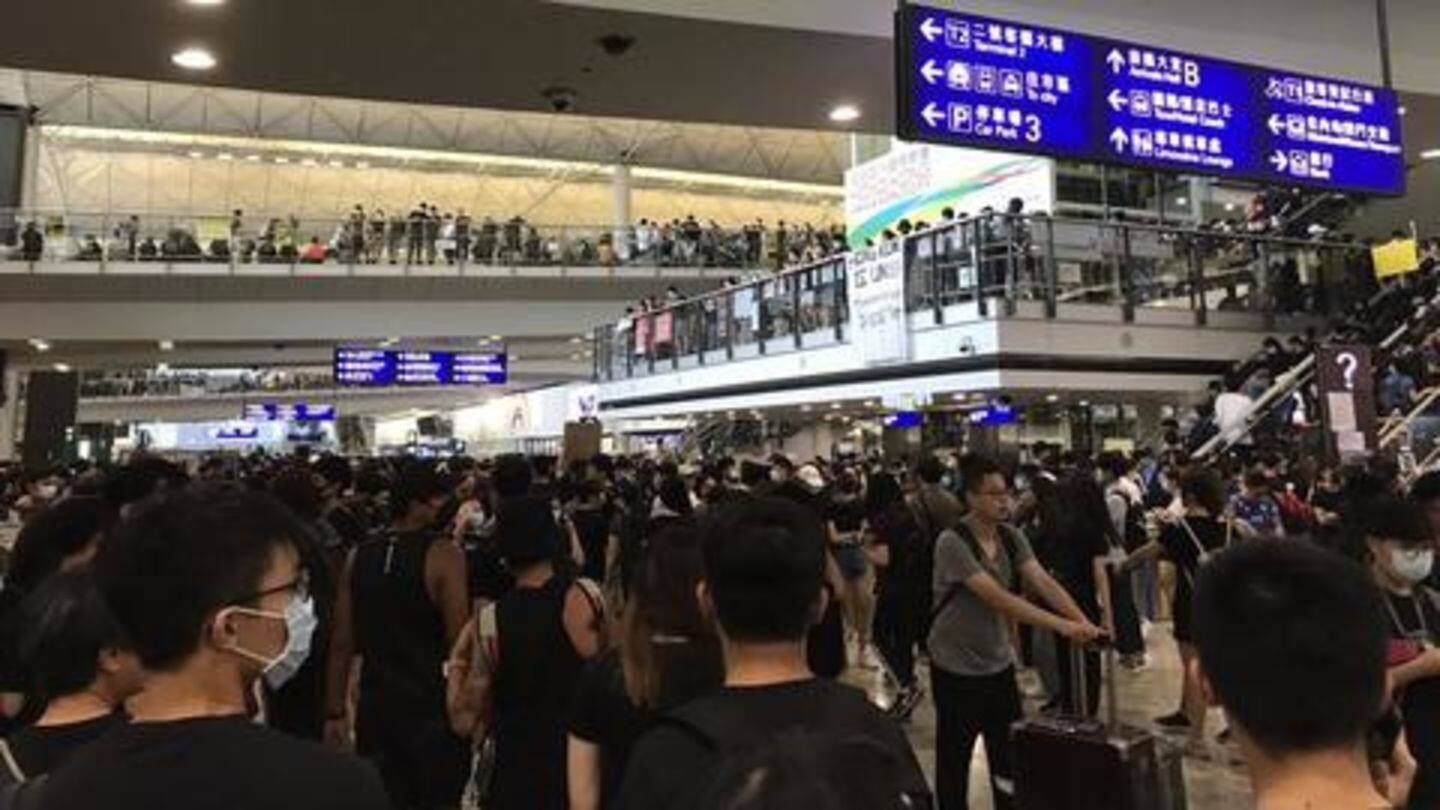 "Airport operations at Hong Kong International Airport have been seriously disrupted as a result of the public assembly at the airport today," said the airport's statement. "Other than the departure flights that have completed the check-in process and the arrival flights that are already heading to Hong Kong, all other flights have been canceled for the rest of today," the airport had stated.
Violent protests show the first signs of terrorism: Authorities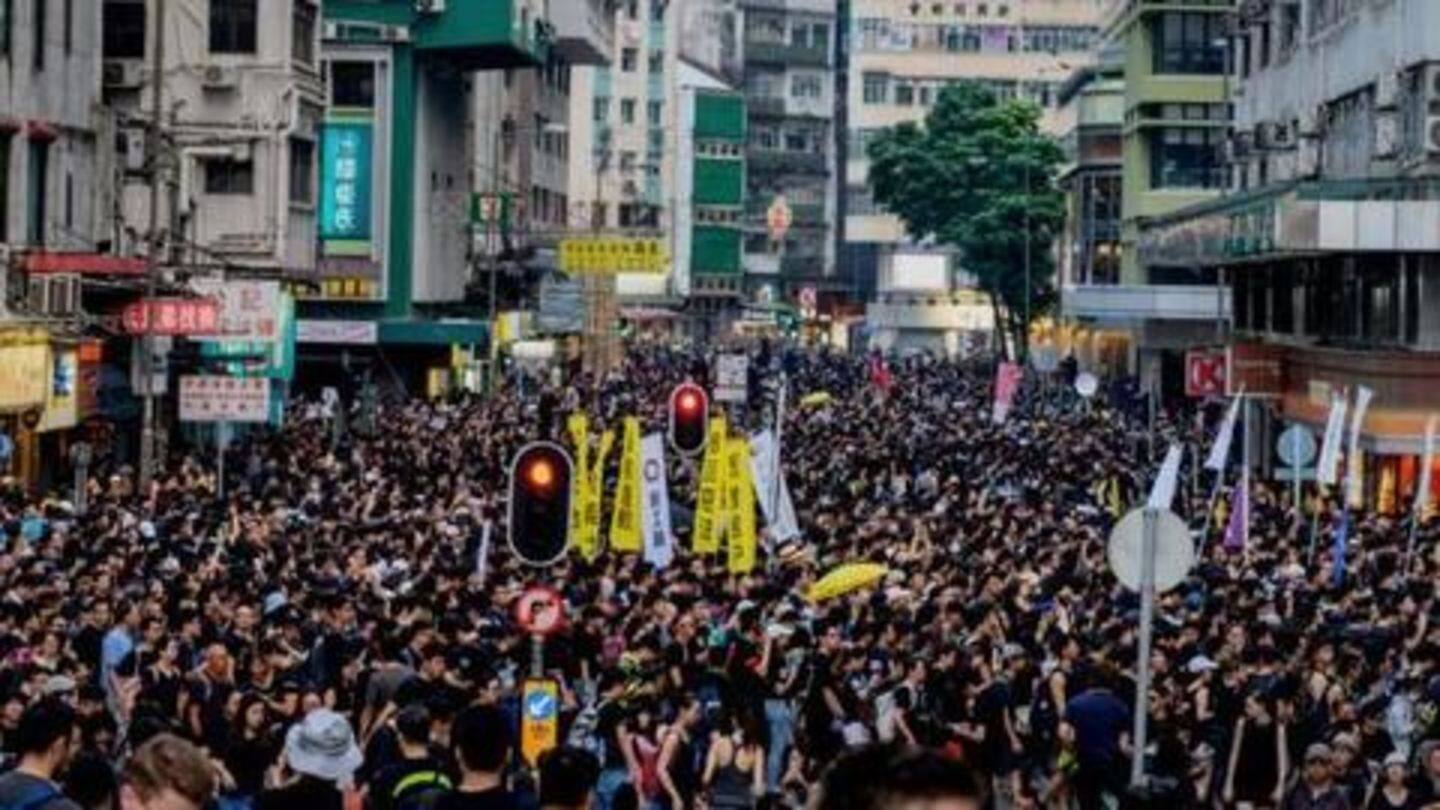 The shutdown of the busy Hong Kong International Airport came even as Chinese officials condemned the anti-government demonstrations on Monday, signaling the government's rising anger at the protesters. The officials also denounced some of the violent demonstrations and said the protesters have committed serious crimes. The authorities have said that the protests in Hong Kong showed the first signs of "terrorism".
'Tramples on Hong Kong's rule of law and social order'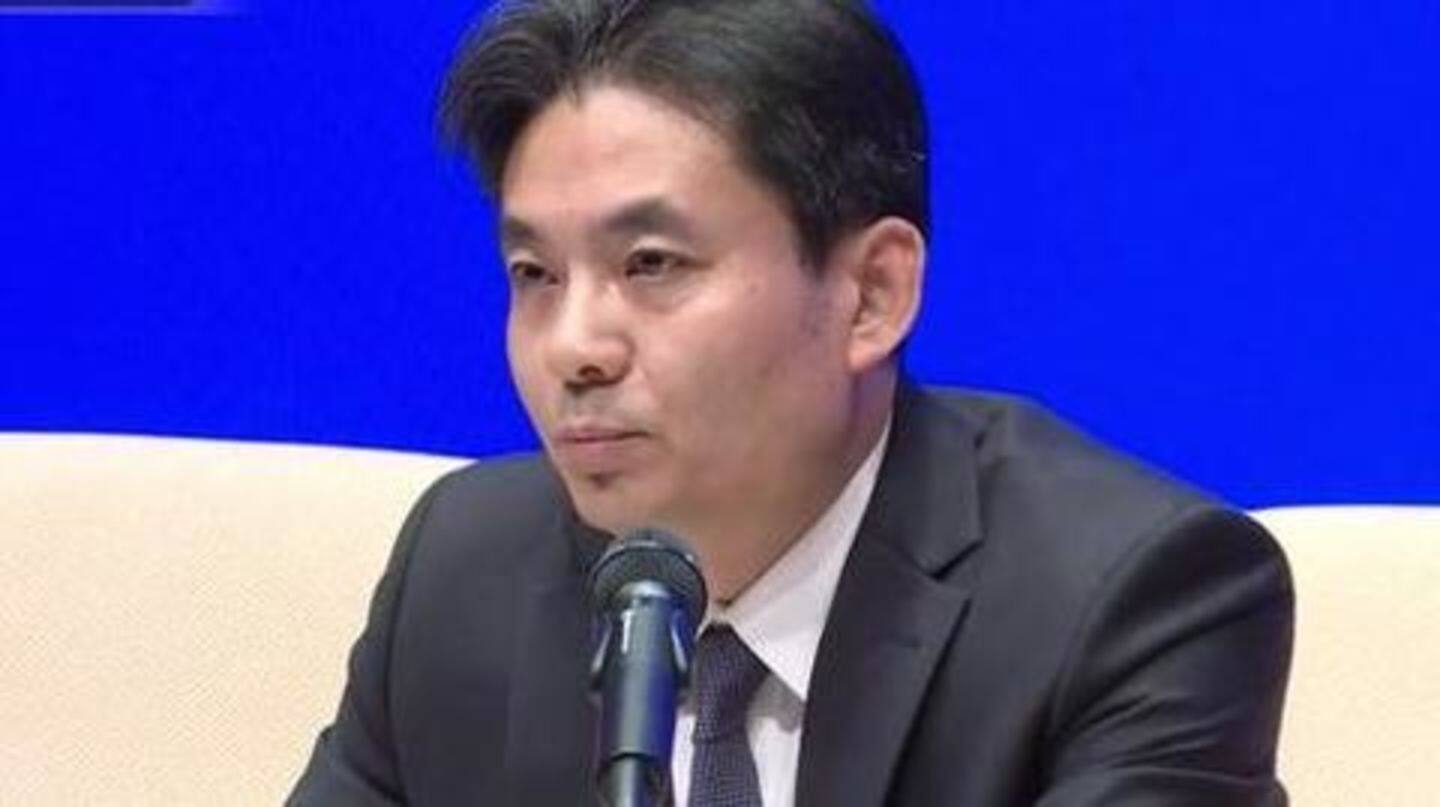 "Hong Kong's radical demonstrators have repeatedly used extremely dangerous tools to attack police officers, which already constitutes a serious violent crime, and also shows the first signs of terrorism emerging," said Yang Guang, a spokesman for the Chinese Government's Hong Kong and Macau Affairs Office (HKMAO). "This wantonly tramples on Hong Kong's rule of law and social order," he said.
Violence should be punished 'without leniency, without mercy': Guang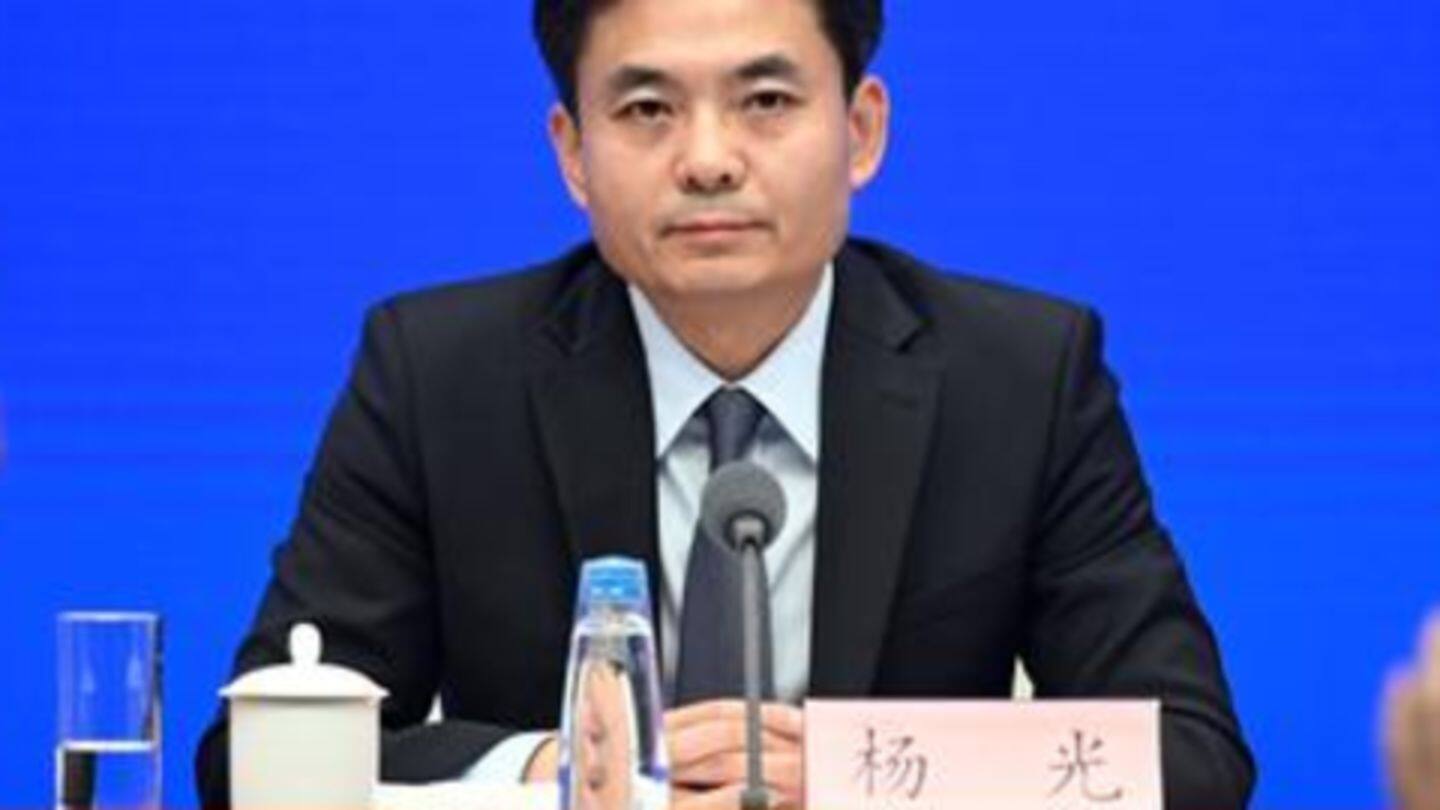 Guang condemned the violent demonstrations terming them "deranged and severe criminal activities committed without regard for the consequences." He said such violence needs to be punished "without leniency, without mercy." "Hong Kong has already reached an important juncture. All the people who care about Hong Kong's future should step firmly forward, and say no to all criminal activities and all violent elements," he said.
What sparked the anti-government protests in Hong Kong?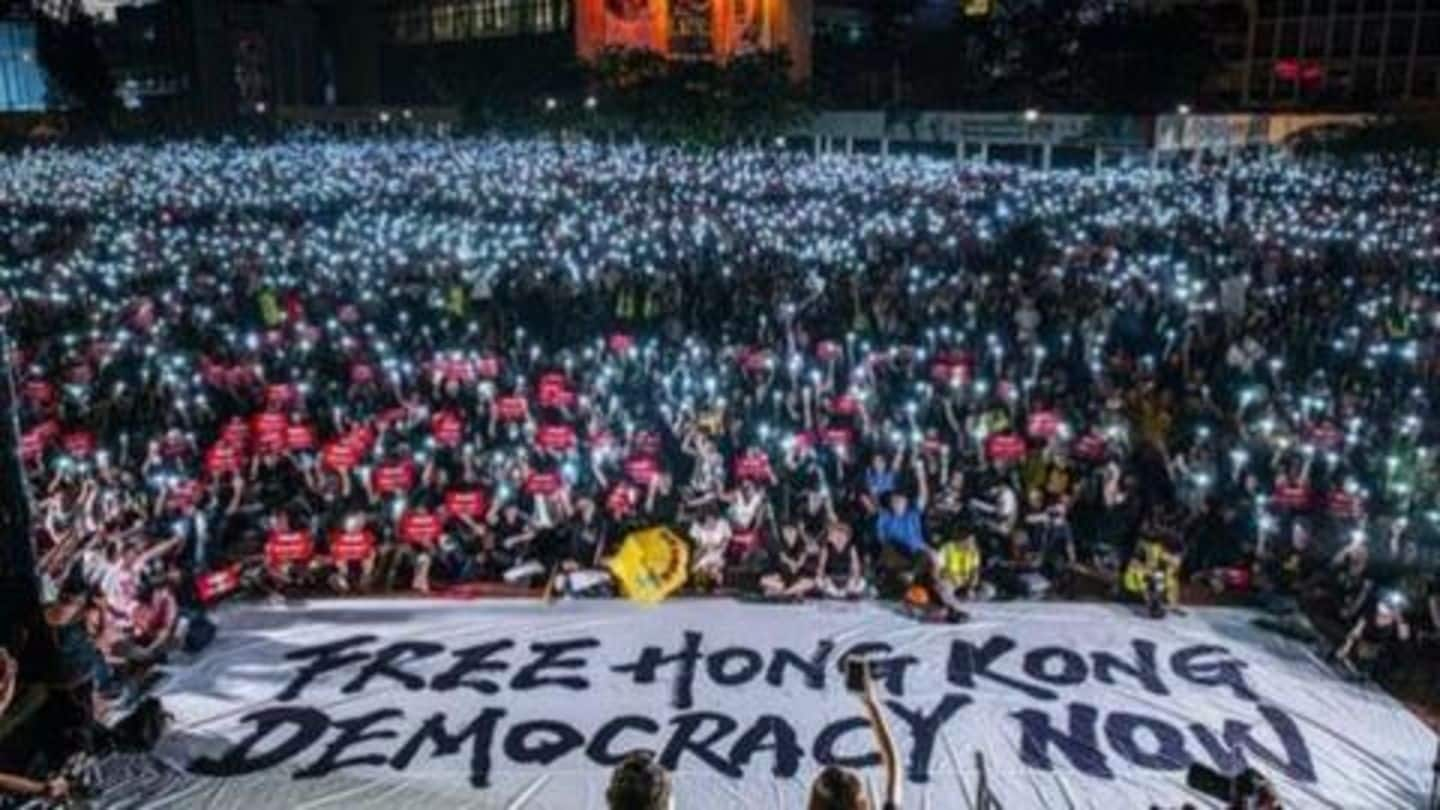 The anti-government demonstrations in Hong Kong began in June in protest to a proposed bill that sought to ease extraditions of suspected criminals to mainland China. However, many criticized the bill, saying it would undermine Hong Kong's legal freedom and democracy and could be misused to silence political dissidents. The bill has been suspended by the government but protesters demand it be fully withdrawn.
Hong Kong Chief Executive refuses to yield to demands
The protesters' demands also include an independent inquiry into police violence and amnesty for arrested protesters. Meanwhile, Hong Kong's Chief Executive, Carrie Lam, on Monday refused to yield to the demands of protesters, including the withdrawal of the proposed extradition bill and even her resignation.