Jeffrey Epstein, accused in sex-trafficking case, dead in apparent suicide
Jeffrey Epstein, accused in sex-trafficking case, dead in apparent suicide
Written by
Siddhant Pandey
Aug 11, 2019, 04:00 pm
3 min read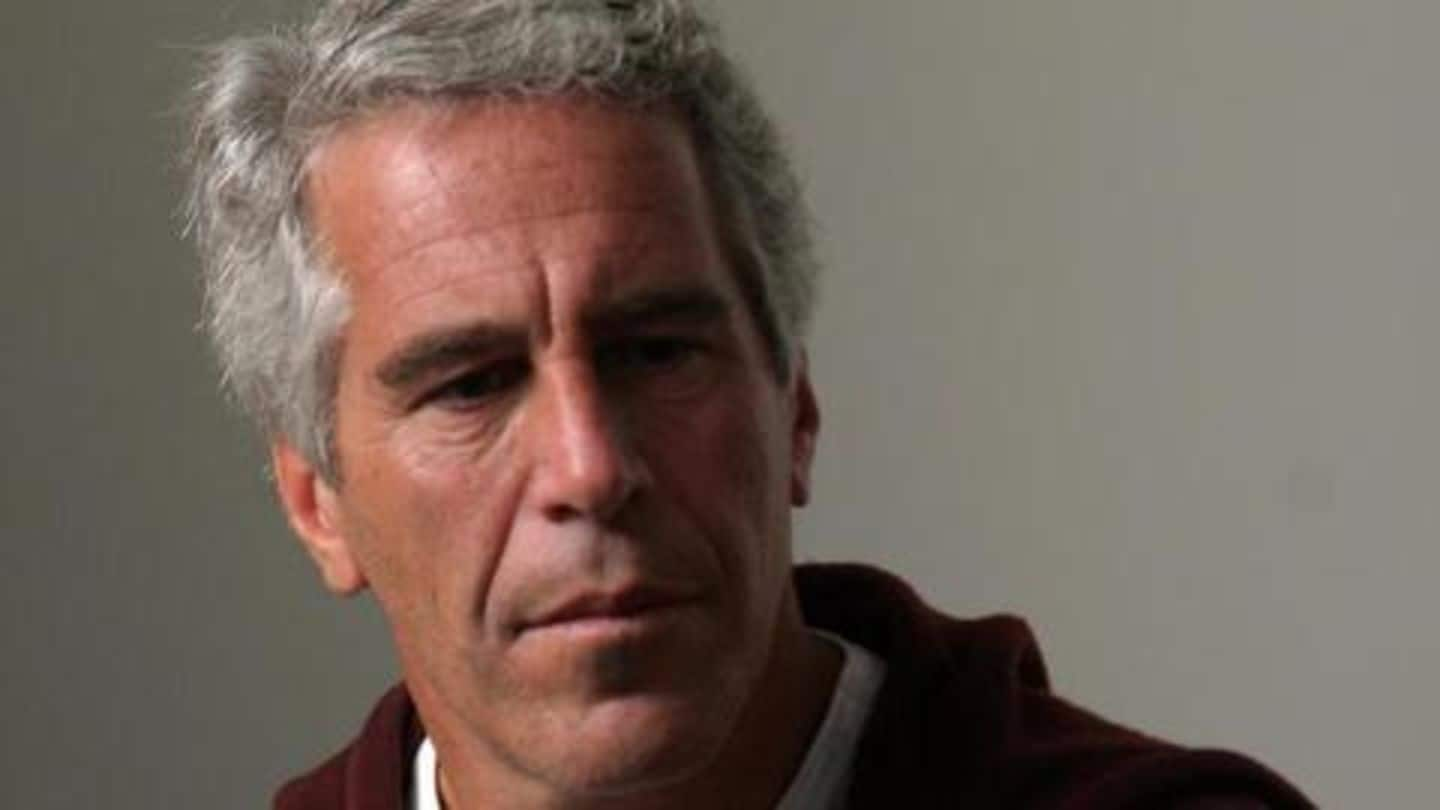 Disgraced US financier Jeffrey Epstein was found dead in his prison cell in an apparent suicide on Saturday. Epstein awaited trial on charges of sex-trafficking involving minor girls as young as 14. The 66-year-old financier had ties with powerful people including US President Donald Trump, former President Bill Clinton, and UK's Prince Andrew. Conspiracy theorists allege an external hand in the apparent suicide.
Epstein found hanging in cell early on Saturday morning
Reportedly, Epstein was found hanging in his cell at around 06:30 am (local time) Metropolitan Correctional Center in New York City, touted as one of the most secure facilities in the US. He was taken to a hospital and was pronounced dead. Two prison guards are supposed to make security checks on all inmates every 30 mins, however, the protocol was flouted.
Epstein apparently attempted suicide last month after denial of bail
Last month, Epstein was found unconscious on the floor of his prison cell with injuries on his neck after being denied bail. Authorities investigated the incident as a possible suicide attempt or assault. There are conflicting reports on whether Epstein was put on suicide watch.
Arrested on July 6, Epstein was looking at 45-yr sentence
Epstein was arrested on July 6 after landing in New Jersey on a private jet. He stood accused of paying underage girls to perform sex acts at his Manhattan and Florida mansions from 2002-2005. He pleaded 'not guilty'. If convicted, he would've faced a 45-year sentence. Reportedly, Epstein's death came a day after a 1200-page court document—revealing new allegations and his high-profile associates—was released.
Trump retweeted conspiracy theory, alleging Clintons' involvement in death
Conspiracy theories suggest that the timing of Epstein's death with the revelation of court documents is "convenient" and needs to be investigated. Meanwhile, Trump, who claimed to have lost touch with Epstein years ago, retweeted a conspiracy theory alleging the Clintons' involvement.
Alleged victims 'extremely mad' that Epstein took 'easy way out'
Epstein's alleged victims expressed their anger over his death as he would no longer be facing trails. Jena-Lisa Jones stated, "I am extremely mad and hurt thinking he once again thought he was above us and took the easy way out." Another alleged victim, Jennifer Araoz, told CNBC, "I am angry Jeffrey Epstein won't have to face the survivors of his abuse in court."
Backstory: Epstein first investigated in 2005
In 2005, the first investigation was opened against Epstein after an alleged victim, aged 14, reported him to Palm Beach police. The following year, he was charged with unlawful sex acts with a minor. His case was later referred to the FBI. In 2007, Florida US attorney Alex Acosta struck a plea deal wherein Epstein pleaded guilty to lesser charges—soliciting prostitution with a minor.
June 2008: Epstein sentenced to 13 months in prison
In June 2008, Epstein was sentenced to 13 months in prison. He was put in a private wing of a county jail, allowed for work, six days a week. In November, the Miami Herald resurfaced the allegations in an explosive investigation.