Imran Khan writes to Modi, seeks to resolve Kashmir dispute
Imran Khan writes to Modi, seeks to resolve Kashmir dispute
Jun 08, 2019, 11:27 am
3 min read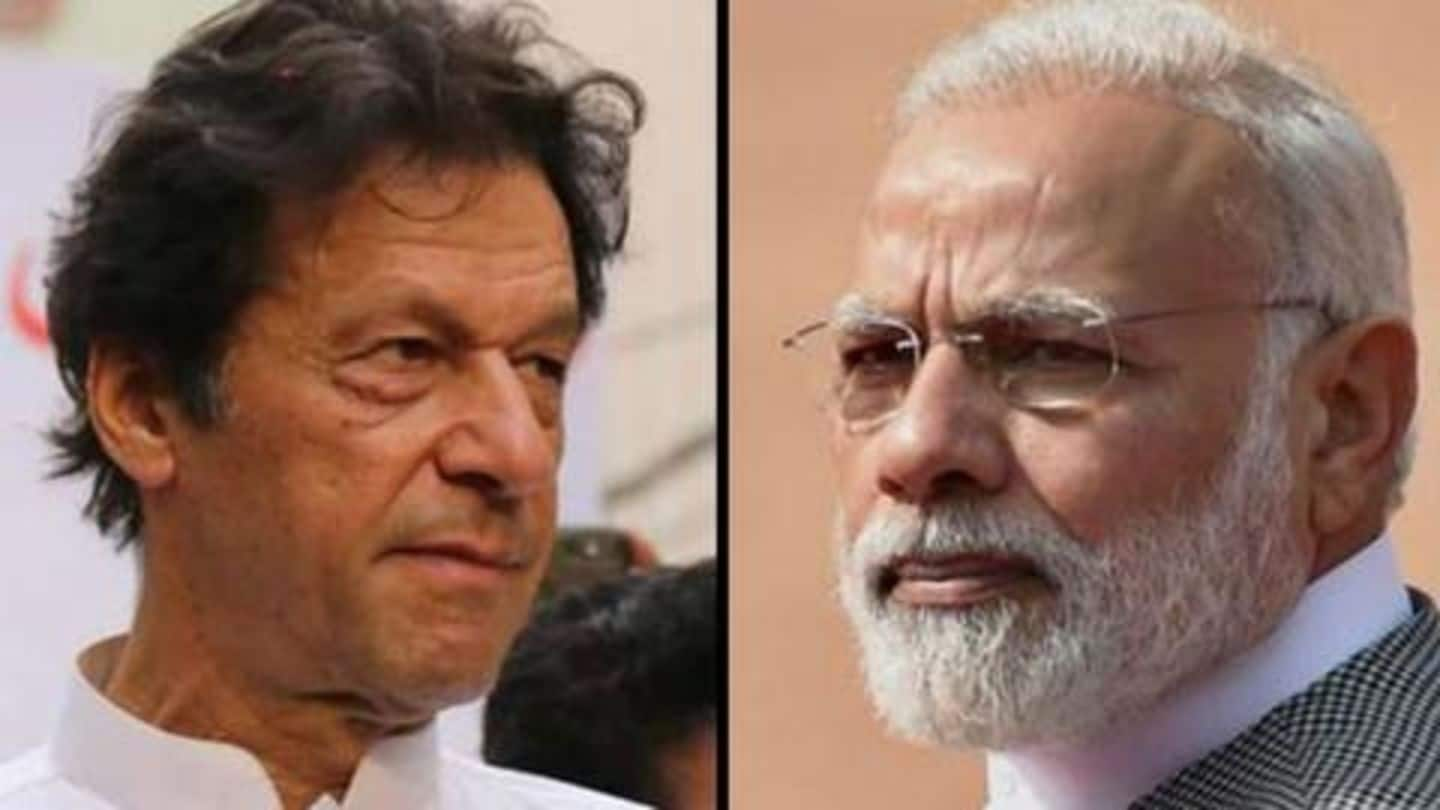 Prime Minister Narendra Modi is reported to have received a letter from his Pakistani counterpart Imran Khan, in which the latter mentioned that talks can solve the differences between the two nations, including Kashmir dispute. This is the second time Khan reached out to PM Modi after he was re-elected to power with a thumping victory on May 23. Read on for more details.
In letter, Khan spoke about poverty, Kashmir issue
The congratulatory letter came to India through diplomatic channels, two days back, IE reports. In the letter, Khan is learned to have told PM Modi that dialog is the only way to bring stability in the area and solve longstanding disputes. Apparently, he also spoke about eradicating poverty. When PM Modi was re-elected, Khan sent him wishes through a tweet, which the former acknowledged.
On Khan's message, Modi replied he wants peace
Pakistan's Foreign Minister also wrote letter to S Jaishankar
Reportedly, Pakistan's Foreign Minister Shah Mahmood Qureshi had also written a letter to India's External Affairs Minister S Jaishankar, congratulating him on being given the important Cabinet position. But, India has clarified that no meeting has been scheduled between Khan and PM Modi in Kyrgyz Republic's capital, Bishkek. Both PMs will attend the Shanghai Cooperation Organization summit scheduled for June 13 and 14.
After Pulwama attack, Indo-Pak ties took a nosedive
To recall, relationship between India and Pakistan, which were already troubled after Uri attack, reached rock bottom after Jaish-e-Mohammed attacked CRPF forces in Pulwama on February 14. The suicide attack, executed by a Kashmiri youth, took lives of 40 soldiers, making India furious. Subsequently, India avenged the deaths by breaching Pakistani airspace and attacking JeM's biggest camp in Balakot. IAF jets returned unharmed.
India cornered Pakistan on the global stage
In the last couple of months, India did more than just retorting to muscular tactics to deal with Pakistan. India slammed Pakistan on a global stage and got support from countries like US, UK, and France. The then Foreign Minister Sushma Swaraj was also invited as a special guest at the Organization of Islamic Cooperation. Seeing red at the invitation, Pakistan boycotted the event.
Further, Masood Azhar was designated as global terrorist by UN
Pakistan was also rattled after many countries condemned Pulwama attack in unison, but didn't say anything against Balakot airstrikes. India's continuous work also ensured that Pakistan stays on terror watchdog FATF's greylist. Earlier this year, JeM head Masood Azhar, who has been waging war against India, was declared as a global terrorist by the UN.
PM Modi tried dialog with Pakistan, it didn't work out
It should be mentioned when PM Modi took office for the first time, he had a soft approach towards Pakistan. Former PM Nawaz Sharif attended his 2014 swearing-in ceremony and PM Modi also made an impromptu visit to the neighboring country. However, after Pakistan's proxy war against India didn't stop, PM Modi maintained no talks would happen until they stop promoting terrorism.