After Azhar's listing, Pakistan seeks time to act against terror
After Azhar's listing, Pakistan seeks time to act against terror
May 03, 2019, 03:05 pm
3 min read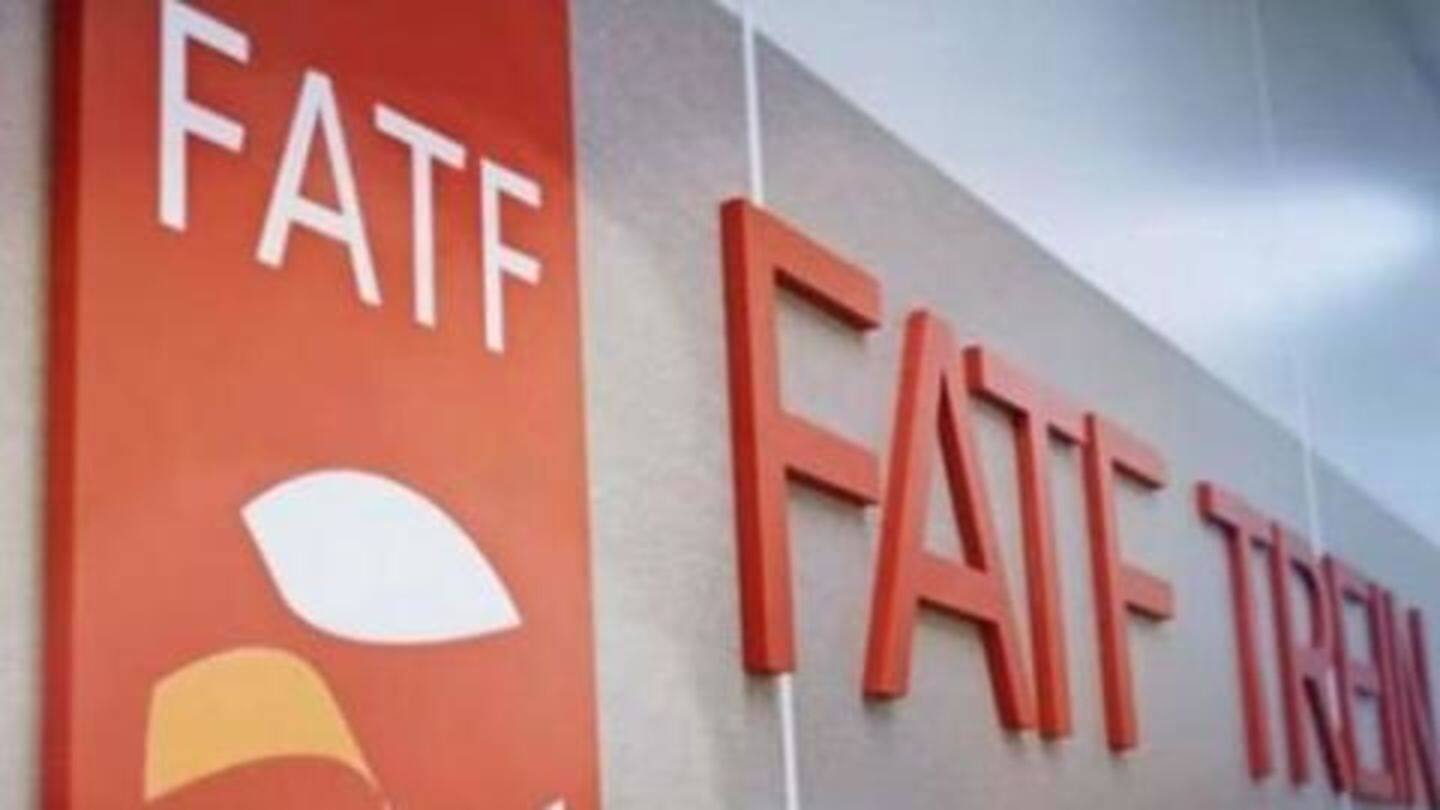 After Masood Azhar's listing as UN-designated terrorist, Pakistan has sought more time from Paris-based terror financing watchdog Financial Action Task Force (FATF) to act on terrorism. Pakistan, which has been on FATF's grey list since February, is worried that slipping down to blacklist would demolish the country's struggling economy. According to LiveMint, Pakistan told countries, including US and India, that it needed more time.
Understanding what FATF blacklisting could do for Pakistan
Though FATF's listing isn't legally binding, it has a direct impact on the country's economy. Black-listed countries find it difficult to find investment. In its last review meeting, soon after Pulwama attack, FATF noted Pakistan doesn't demonstrate a proper understanding of terror funding. FATF said terror groups can't function or plan attacks sans support. It also dismissed Pakistan's token action against Hafiz Saeed.
India might use next FATF meeting to corner Pakistan
Reportedly, FATF will meet between June 16 and 21 in Florida, US. India might use this opportunity to corner Pakistan on the global stage. With the support of US, UK, and France, India would press for a briefing from Pakistan about the actions it has taken against home-grown terrorism. Pakistan may also be probed about what it did after Azhar's listing by UNSC.
Jaitley underlined India wants to see Pakistan getting downgraded
There are high chances that India won't relent to Pakistan's demand. On Thursday, Finance Minister Arun Jaitley clarified India's intentions by saying, "We want Pakistan downgraded on the FATF list. We will definitely want that the consequences of downgrading (of Pakistan) by FATF is enforced (on Pakistan)." Separately, Raveesh Kumar, spokesperson of MEA, underscored India doesn't negotiate with any country on terrorism.
Pakistan saw Azhar's listing as 'diplomatic win', India dismissed it
The listing of Pakistan-based Azhar embarrassed Pakistan on the international forum but it still saw it as a "diplomatic win". Pakistan's foreign ministry claimed Azhar's designation happened after all "political references" and attempts to link him to Pulwama attack, was removed. But Kumar said Pakistan was diverting from issue at hand. He said enough evidence was given to UNSC members about Azhar's notorious actions.
India won't rest after Azhar's listing, hinted Kumar
"India will keep up its efforts at international fora to ensure that action is taken against those terrorist groups and their leaders who endanger the lives of our citizens. Let me make it very, very clear—we don't negotiate with any country on terrorism," Kumar said.
Pakistan has now become (in)famous for shielding terrorists
It should be noted that Hafiz Saeed is also a UN-designated terrorist but he has been allowed to roam on the streets of Pakistan. While it is left to be seen what Pakistan does about Azhar, India managed to bring the world's attention to the fact that its neighboring country harbored many dangerous terrorists. Perhaps, Pakistan would rein-in terror groups this time.