Big win for India: Masood Azhar is UN-designated terrorist
Big win for India: Masood Azhar is UN-designated terrorist
Written by
NewsBytes Desk
Edited by
Shikha Chaudhry
May 01, 2019, 07:21 pm
3 min read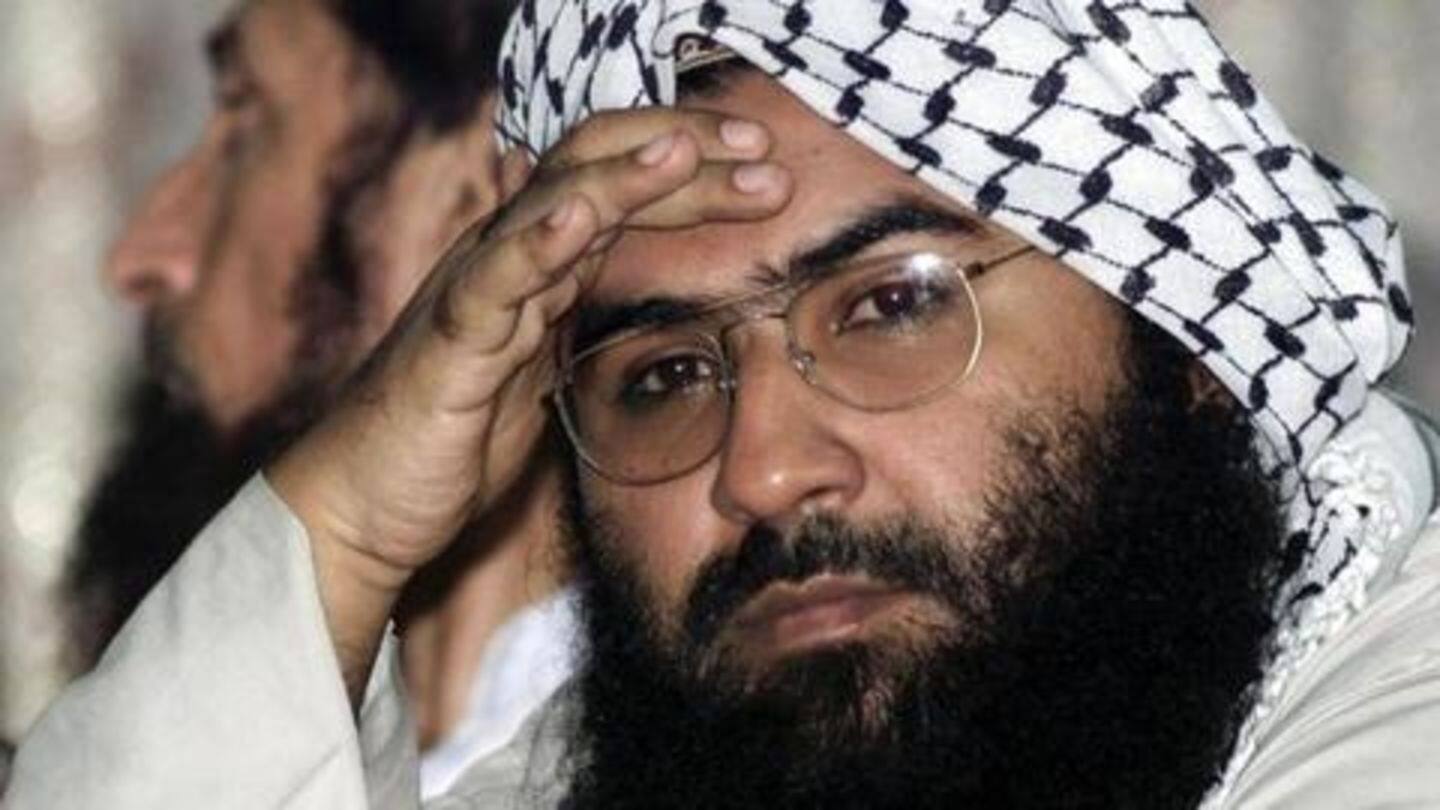 In a major diplomatic win for India, Jaish-e-Mohammed founder Masood Azhar was designated as global terrorist by UN Security Council on Wednesday. India has been lobbying for the tag for years now, but China objected to it. In fact, China put a technical hold even after Pulwama attack, but it withdrew its objection today. Here are the details.
Here is the complete statement
What does a UN-designated terrorist mean?
With this new tag, Azhar won't be able to roam freely and his assets will be frozen. An arms embargo will also be applied on him. Notably, Azhar's Jaish has been waging a war against India since its inception. To recall, the Pulwama attack, in which 40 CRPF soldiers were martyred, was also executed by Jaish.
China finally fell in line after global pressure
China, Pakistan's all-weather ally, had been delaying the tag despite ample proof about Azhar's notorious actions being well-known. After Pulwama, Chinese media blamed India and hinted that rather than training guns, New Delhi should give evidence. Recently, Vijay Gokhale of the MEA met Chinese officials and spoke about Azhar. Gokhale had expressed confidence that China would support India this time.
Meanwhile, India had the support of US, UK, and France
The latest attempt to clamp down on Azhar became possible due to the support of US, UK, and France. All the aforementioned countries are permanent members of the UNSC. A few days ago, Secretary-General of the UN, Antonio Guterres also met Chinese officials and discussed this issue with them. Before Azhar, Lashkar-e-Taiba honcho Hafiz Saeed was also declared as global terrorist by UNSC.
Separately, Azhar's designation might boost Modi's electoral chances
The setback for Azhar comes at a time when general elections are going on in India and it could help PM Narendra Modi's chances. In the past, Congress President Rahul Gandhi targeted PM Modi when China saved Azhar for the fourth time. Opposition asked what purpose did PM Modi's foreign trips serve, and in all likeliness he would talk about this feat in the coming days.
20 years ago, Azhar was released by India
Azhar's designation, almost twenty years after he managed to escape justice, means a lot for India's fight against terrorism. He was arrested in 1994, and after staying in jail for five years, he was released in 1999 in exchange of Indian fliers. Passengers aboard the Indian Airlines Flight 814 were released by terrorists in exchange for Azhar and his accomplices.
Meanwhile, FATF has already put Pakistan on notice
This development is sure to increase troubles for Pakistan, which isn't doing enough to contain homegrown terrorism. On India's dossier about Pulwama, Pakistan has said it didn't find any terror camps in 22 "pinpointed" locations. Earlier this year, FATF put Pakistan on grey list. Slipping down to black list could destroy Pakistan's crumbling economy.