Imran Khan's close aide Zulfikar Bukhari put on no-fly list
Imran Khan's close aide Zulfikar Bukhari put on no-fly list
Aug 08, 2018, 05:17 pm
2 min read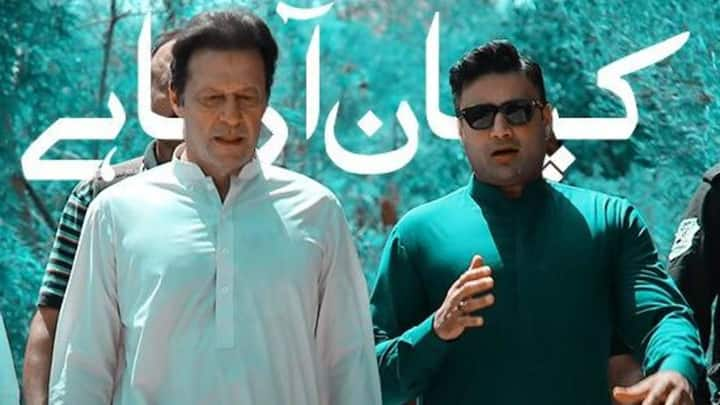 Zulfikar Abbas Bukhari, a close aide of Pakistan's Prime Minister-in-waiting Imran Khan, was today put on the no-fly list on a request filed by the National Accountability Bureau, Express News reported. The top anti-graft body is conducting a probe into off-shore companies of Bukhari, who was in charge of Khan's campaign in NA-53 (Islamabad-II). Khan had defeated former PM Shahid Khaqan Abbasi in NA-53.
Bukhari's name earlier added to blacklist of Interior Ministry
Bukhari's name was added to Exit Control List (ECL) after the Cabinet Committee's approval. Those persons on the list are prohibited from leaving Pakistan. Earlier, his name was added to the blacklist of Interior Ministry. On July 7, Justice Aamer Farooq of the Islamabad High Court (IHC) ordered the removal of his name from the blacklist, enabling him to travel abroad without any constraint.
NAB seeks Bukhari's name on Exit Control List
On July 15, the IHC permitted the Interior Ministry to decide an application of NAB, which sought Bukhari's name on ECL, in connection with establishing offshore companies in the British Virgin Islands (BVI). Justice Aamer Farooq ruled that the Ministry shall be at liberty to take appropriate action in accordance with the law on NAB's application for placing Bukhari's name on the ECL.
Ex-PM Sharif's Secretary Fawad also put on Exit Control List
The government has also put the name of former Prime Minister's Secretary Fawad Hassan Fawad on the Exit Control List. All airports have been notified of their change in status. Fawad is being investigated for corruption in the Ashiana Iqbal Housing Scheme case. He has served as former Prime Minister Nawaz Sharif's former Principal Secretary and was arrested on July 5 by NAB.