India, China not developing, but developed nations: Donald Trump
India, China not developing, but developed nations: Donald Trump
Aug 14, 2019, 05:17 pm
2 min read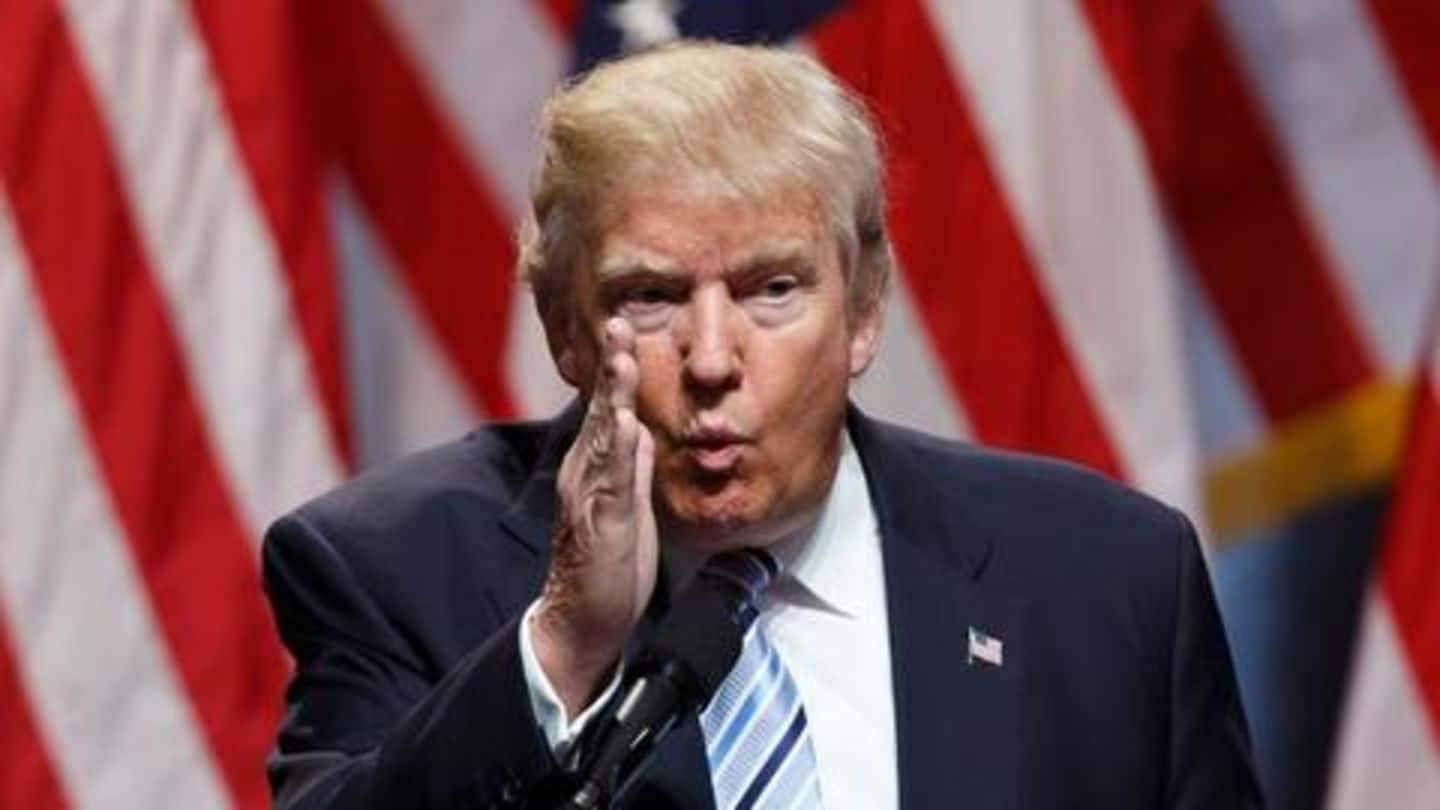 United States President Donald Trump said India and China were no longer "developing countries" and were taking "advantage" of the tag given by the World Trade Organization (WTO). Trump asserted he will not let this happen "anymore". To note, the US is locked in a bitter trade war with China, and Trump had earlier slammed India for levying high duties on products. Here's more.
How do you define developing nations, Trump asked WTO
Interestingly, Trump is not a big fan of WTO's tags. In July, he asked the intergovernmental organization, which regulates global trade, how it defines "developing economies". Apparently, he wanted to single out China, India, and Turkey. "The WTO is BROKEN when the world's RICHEST countries claim to be developing countries to avoid WTO rules and get special treatment. NO more!!!" Trump had tweeted.
Unsurprisingly, US Trade Representative agreed with Trump's views
Following Trump's tweet, US Trade Representative (USTR) Robert Lighthizer said, "For far too long, wealthy countries have abused the WTO by exempting themselves from its rules through the use of special and differential treatment." He said this behavior creates an unlevel playing field. In fact, Trump also empowered the USTR to start taking punitive action against economies who misused loopholes of WTO for their benefit.
Everybody is growing but us, claimed Trump
Following the same line of thought, Trump on Tuesday said India and China were two "economic giants" of Asia, and cannot reap benefits of the tag. "They (India and China) were taking advantage of us for years and years," he said in Pennsylvania. Keeping up with his "America First" policy, Trump said, "We're not letting that happen anymore...Everybody is growing but us."
Earlier this year, developing countries submitted paper to WTO
Notably, in February this year, India, China, South Africa, and Venezuela, submitted a paper to Geneva-based WTO to make a case for themselves. They said there is an enormous difference between developed and developing countries. Indicators like GDP per capita, poverty levels, levels of under-nourishment, production and employment in the agriculture sector give a fair idea of this gap, the countries had underlined.
The countries argued differential treatment must be preserved
"Special and differential treatment provisions are rights of developing members that must be preserved and strengthened in both current and future WTO agreements, with priority attention to outstanding LDC issues," their joint statement read.