In 2022, India will host its first G20 summit
In 2022, India will host its first G20 summit
Written by
Shiladitya Ray
Dec 02, 2018, 11:09 am
2 min read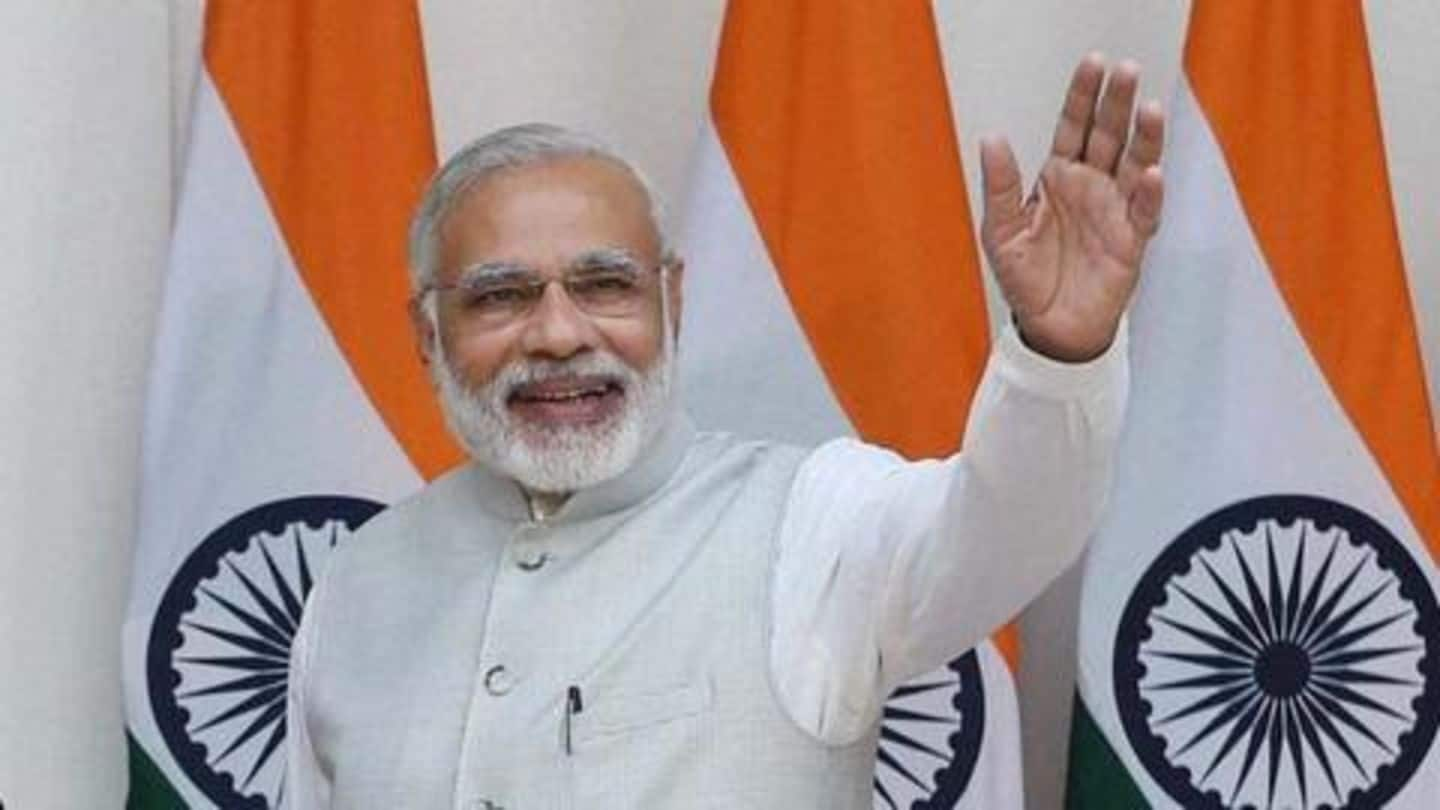 On Saturday, Prime Minister Narendra Modi announced that India would host the G20 summit in 2022, a year that will mark India's 75th year of Independence. Notably, the G20 meet in 2022 will be the first meet of the global grouping in India. Earlier, Italy was slated to host the meet in 2022, but has accepted India's request. Here are the details.
PM Modi thanks Italy for accepting India's request
"It's India's 75th Independence Day in 2022 and we had requested Italy if we can get (to host the G20 summit) in 2022 instead of 2021. They accepted our request, others accepted it too. I'm grateful," said PM Modi at the G20 summit in Argentina.
At this year's summit, India stressed on punishing economic offenders
Modi's comments came at the two-day G20 meet in the Argentine capital of Buenos Aires. At the summit, India presented a nine-point agenda, which included a call for better cooperation among G20 members to bring fugitive economic offenders to justice. Further, India advocated setting up a common platform for sharing information, experiences and best practices about successful cases of extradition, legal assistance etc.
PM Modi held several important meetings at this year's G20
At Buenos Aires, PM Modi also hosted the first-ever trilateral meeting with leaders from Japan and the US - a grouping which he dubbed 'JAI'. PM Modi also held the second meeting of 'RIC', a grouping comprising Russia, India, and China. Further, after 12 years, PM Modi held an informal meeting of BRICS, comprising Brazil Russia, India, China, and South Africa.
A bit about the G20 and its members
For those unaware, the G20 was founded in 1999 and includes 20 of the world's strongest economies. Argentina, Australia, Brazil, Canada, China, the European Union, France, Germany, India, Indonesia, Italy, Japan, Mexico, Russia, Saudi Arabia, South Africa, South Korea, Turkey, the UK and the US comprise the G20. Spain, meanwhile, is a permanent invitee.
The significance of G20 nations
Collectively, the G20 accounts for 90% of the gross world product, 80% of global trade, two-thirds of the global population, and half of the world's land area.
PM Modi invites world leaders for the 2022 G20 summit
In 2022 India completes 75 years since Independence. In that special year, India looks forward to welcoming the world to the G-20 Summit! Come to India, the world's fastest growing large economy! Know India's rich history and diversity, and experience the warm Indian hospitality.

— Narendra Modi (@narendramodi) December 1, 2018