#InnovationAlert: An underwater Rail Network to connect UAE and India?
#InnovationAlert: An underwater Rail Network to connect UAE and India?
Written by
Pallabi C Samal
Dec 02, 2018, 12:25 am
3 min read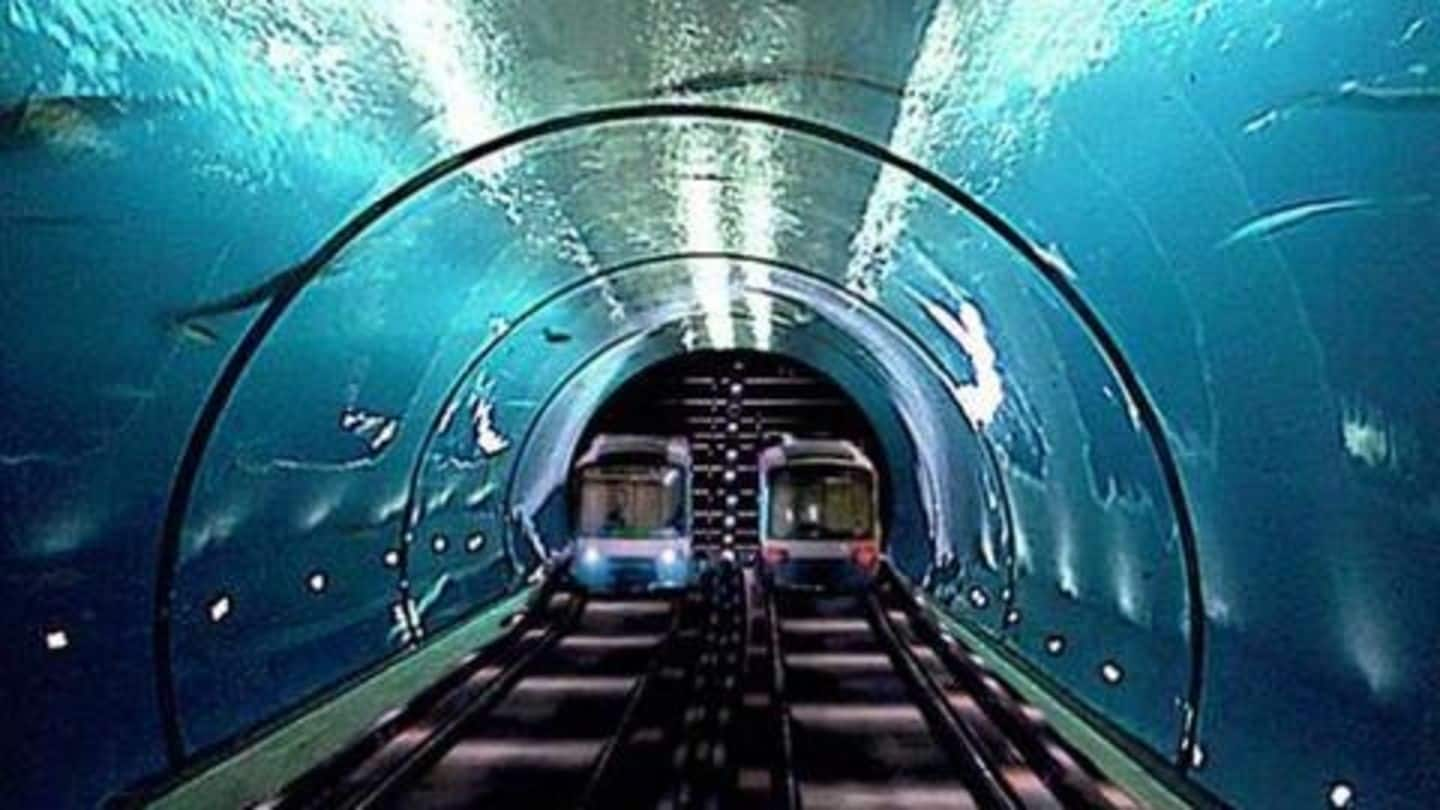 United Arab Emirates, a land of innovations, is mulling an underwater rail network to connect the nation with India. The fanciful and futuristic mode of transport will be built between Mumbai and Fujairah, an emirate on UAE east coast, lying along the Gulf of Oman. The network will facilitate transit of passengers, as well as exchange of goods and oil, between the two nations.
'Feasibility study of the project will be done soon'
It is still in the 'concept' stage and a "feasibility study of the project" will be done in near future, but this is "a cool project to look at," says Abdulla Alshehhi, founder, MD and chief consultant of National Advisor Bureau Limited, a consultancy firm based in Masdar (UAE city). Notably, National Advisor Bureau Limited is also touted as the breeding ground for start-ups.
'Apart from UAE, other GCC partners too can improve trade'
Alshehhi highlighted that this project would be beneficial for both the countries, as freshwater can be flown in to the UAE from India, in exchange of oil. "There will be export of oil to India from Fujairah port and import of excess water from Narmada River, north of Mumbai," he said, adding other "GCC (Gulf Cooperation Council) partners can also improve export and import."
Total rail network will be less than 2,000 kilometers
Addressing a gathering of businessmen and industry experts, Alshehhi, the author of 'Filling the Empty Quarter Book', shared that the project will take time, as there are many aspects that should be taken into consideration, adding the total rail network will be less than 2,000kms.
Alshehhi's solution to UAE's water problem: Tow an iceberg
Meanwhile, Alshehhi, the entrepreneur and visionary, made it to news in July when he had announced an eyebrow-raising solution to fix the Middle Eastern country's water problem: to drag an iceberg. Initially the plan was rubbished as a rumor, but now Alshehhi confirmed the UAE Iceberg Project is very much happening. In fact they "are finalizing technical aspects. We'll seek mutual cooperation with MIT."
'Will be able to do pilot phase to Australia'
Basically, "We will focus on water harvesting from the iceberg. Up to 30% of ice mass will be lost during the transit," he acknowledged. Going further he says, "We will be able to do the pilot phase to Australia by third quarter of next year. It will be on a smaller scale and once we succeed we will do it on a bigger platform."
Apart from Australia, South Africa is also being considered
When asked why Australia, Alshehhi said, "At present due to global warming many icebergs disintegrate from Antarctica (they will be brought to the UAE coasts to be used as freshwater). They float northwards near the protected Heard Island (Australia)," adding South Africa is also another option.