India buying Russian missile system isn't the main focus: Pompeo
India buying Russian missile system isn't the main focus: Pompeo
Written by
Aakanksha Raghuvanshi
Sep 06, 2018, 10:58 am
2 min read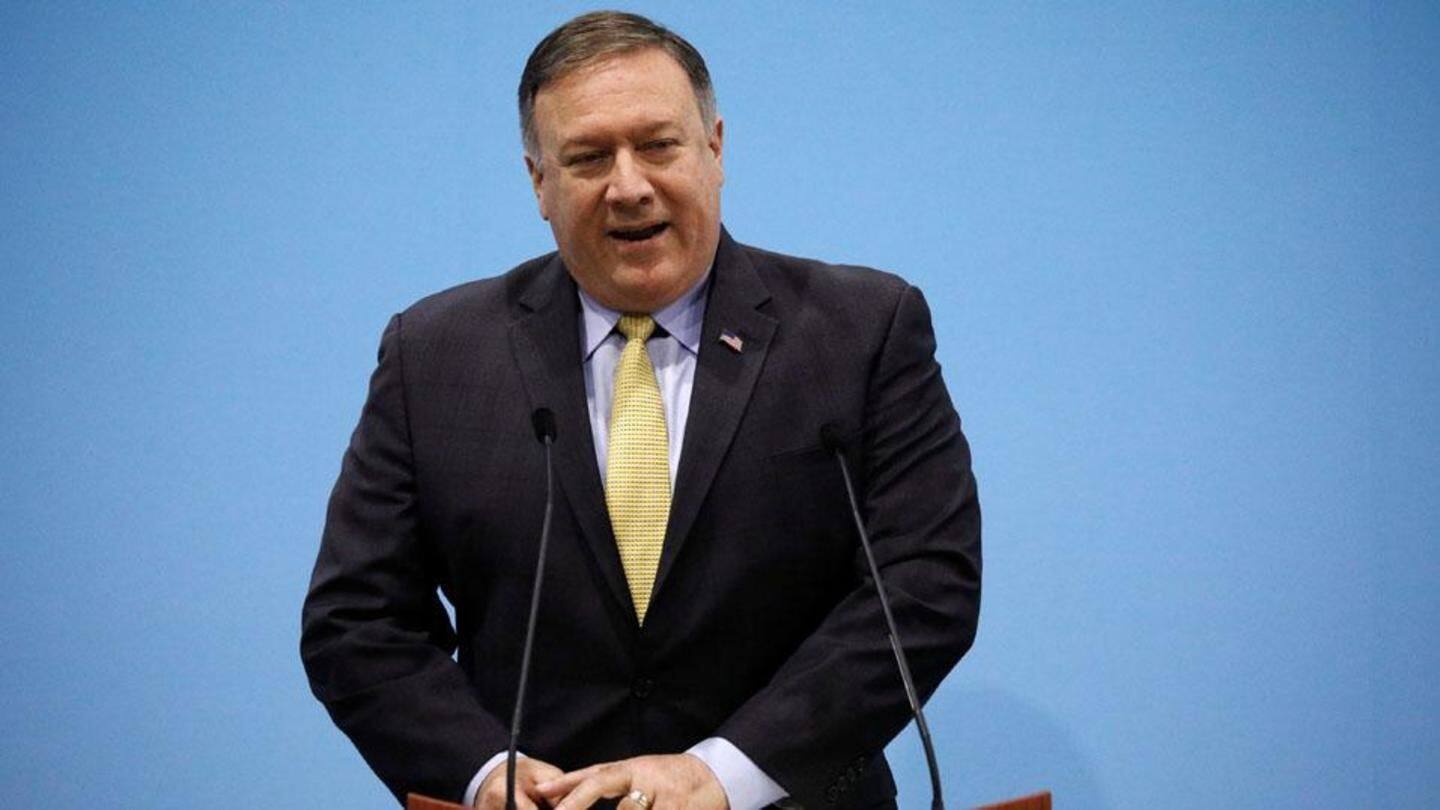 India buying a missile defense system from Russia and oil from Iran would be part of the 2+2 dialogue, but not the talks' primary focus, US Secretary of State Mike Pompeo has said. "They are (missile system purchase from Russia and oil from Iran) part of the conversation. They are part of the relationship," he said on Tuesday. Here's more.
US, India to talk strategic items: Pompeo
Pompeo and US Defense Secretary Jim Mattis are headed to India for the talks tomorrow with counterparts Sushma Swaraj and Nirmala Sitharaman. This is the inaugural 2+2 dialogue between India and the US. "They (Russian missile and Iran oil purchases) will certainly come up... I don't think they will be the primary focus of what it is we are trying to accomplish," Pompeo said.
India will finalize Rs. 40,000 crore deal with Russia
India is expected to convey to the US during the dialogue that it is going ahead with the Rs. 40,000 crore deal with Russia to procure a batch of S-400 Triumf air defense missile system. "Secretary Mattis and I are hoping to address things that are big and strategic and will go on for 20, 40, 50 years in this strategic dialogue," Pompeo said.
The strategic dialogue was delayed twice in the past
Pompeo regretted that the dialogue had to be postponed twice in the past. "I regret it was my fault the second time. I had to travel to Pyongyang. But secretary Mattis and I are both looking forward to this," he said. The twice-delayed dialogue was earlier scheduled for July 6 in Washington, but was postponed by the US on June 27, citing "unavoidable reasons".