Indian-born billionaire bribed doctors with strippers, to prescribe addictive painkiller
Indian-born billionaire bribed doctors with strippers, to prescribe addictive painkiller
Jan 29, 2019, 10:32 am
4 min read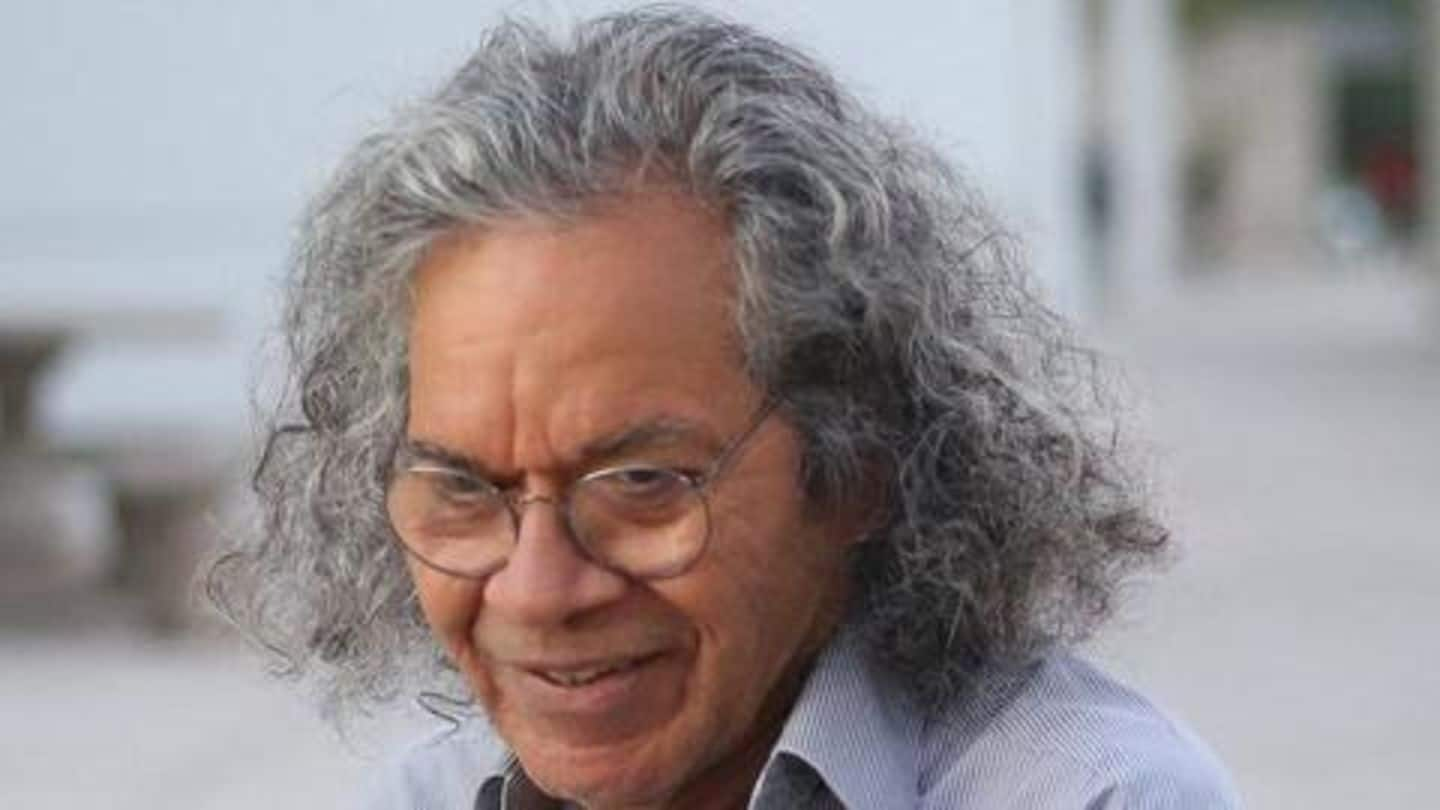 An Indian-born CEO of a pharmaceutical company based in the US is accused of practising illegal marketing tactics, including bribing doctors with lavish dinners and strip club parties, to prescribe a highly addictive opioid painkiller to patients. The first prosecution of John Kapoor, 75, CEO of Insys Therapeutics Inc. will begin this week when Kapoor goes on trial. Here's more.
In 2010, Insys got access to technology for developing painkillers
In 1972, Kapoor earned a doctorate in medicinal chemistry at the University of Buffalo, following which he became a healthcare entrepreneur. After initially working as a drugmaker's plant manager, Kapoor subsequently became CEO of a hospital-products company. In 1990, he founded Insys Therapeutics. In 2010, he merged Insys with UAE-based NeoPharm Inc. to gain access to technology for developing painkillers for cancer patients.
Kapoor still remains a majority shareholder of Insys. He holds 60% of the company's shares. However, after his indictment in October 2017 for various charges, including defrauding health insurance providers, the shares have fallen by about one-third. Insys Therapeutics is based in Chandler, Arizona.
Pill in question: Subsys, approved for late-stage cancer patients
Kapoor and four other ex-Insys managers are accused of bribing doctors to prescribe Subsys, an opioid painkiller, which was approved for late-stage cancer patients in 2012. Kapoor managed a scheme in which doctors were given sham speaker's fees to prescribe more painkillers while his subordinates would lie to health insurers about the type of patients who received the fentanyl-based painkiller.
Bribery acts included private-champagne room session at strip club
Kapoor and others lured doctors by promising jobs to their relatives and through lavish meals. In one such instance of bribery, the team funded a $1,000 (Rs. 71,145) private champagne-room session organized at a strip club. As Subsys' sales boomed, Kapoor paid more to the doctors, with spending increasing from $55,000 (Rs. 39 lakh) in 2012 to $10.5 million (Rs. 74.7 crore) in 2014.
Trial to have testimony from doctors who were bribed
As per latest updates, it's learned that Kapoor's case will be heard in Boston. Assistant US Attorney, Fred Wyshack, had said in court earlier that they will have testimony from doctors who said, "I wouldn't have prescribed this if I wasn't being bribed or paid." A stripper-turned-Insys manager, Sunrise Lee, is also on trial, as she enticed doctors to write more prescriptions for Subsys.
Six former and current employees of Insys might testify
According to court findings, another Insys manager, Alec Burlakoff, told his colleagues, "Doctors really enjoyed spending time with her and found Sunrise to be a great listener." Notably, Burlakoff is among at least 6 current and former employees of Insys who may testify for the government. Also, former CEO Michael Babich pleaded guilty this month. He agreed to cooperate in a bid for leniency.
Kapoor has a noted lawyer who previously represented Pfizer, Microsoft
The other defendants include former Vice President of Insys, Michael Gurry, ex-National Sales Director, Richard Simon, and former Regional Sales Director, Joseph Rowan. However, the three denied any wrongdoing. Kapoor is represented by lawyer Beth Wilkinson, whose previous clients include Pfizer Inc. and Microsoft Corp. She's expected to cast blame on senior employees who knew about the fraud but didn't do anything about it.
Not just Insys, other opioid makers include Purdue Pharma, J&J
The trial could last for three months. However, the opioid epidemic isn't just limited to Insys. Other opioid makers like Purdue Pharma LP and Johnson and Johnson are also awaiting trials mostly for understating risks while prescribing opioids and overstating their benefits. Over 1,500 local governments have sued the opioid makers and distributors to regain billions of dollars spent in fighting the crisis.