Iran designates all US forces as "terrorists" for killing Soleimani
Iran designates all US forces as "terrorists" for killing Soleimani
Jan 07, 2020, 02:56 pm
3 min read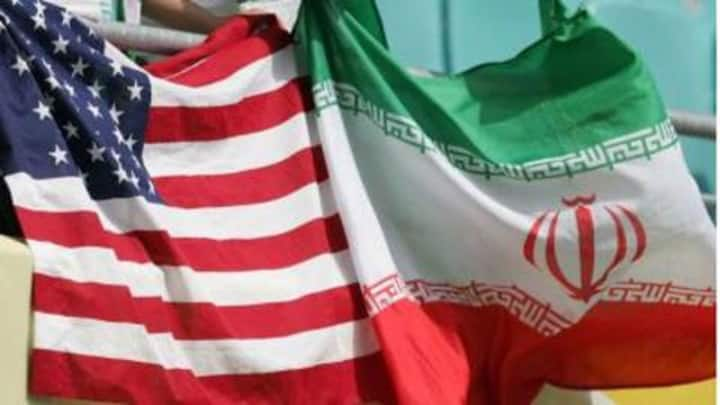 On Tuesday, Iran designated all forces of the US as "terrorists" by passing a Bill in the Parliament. This development comes days after the top general of Iran, Qasem Soleimani, was eliminated in a US strike in Baghdad. Soleimani headed Iran's elite Quds Force for the Islamic Revolutionary Guard Corps (IRGC), which the US had labeled as a terror outfit. Here are more details.
US claimed it killed terrorist, Iran said its hero died
Soleimani's death turned out to be a flashpoint between arch-foes Iran and the US. Pentagon said the operation was executed on President Donald Trump's orders as Soleimani orchestrated attacks in which hundreds of Americans lost their lives. But Iran saw it as an act of terror, with Supreme Leader Ali Khamenei vowing to take "severe revenge". For Iranians, Soleimani is a martyr.
Henceforth, Iran will see all US-forces and Pentagon-employees as terrorists
Lodging yet another protest against US, the Iranian Parliament designated US forces, employees of the Pentagon and affiliated organizations, as well as agents and commanders as "terrorists". "Any aid to these forces, including military, intelligence, financial, technical, service or logistical, will be considered as cooperation in terrorist act," the Parliament underlined. They also voted to increase Quds Forces' coffers by 200 million euros.
Earlier, Iran had declared US "state sponsor of terrorism"
Notably, this new Bill is just an amended version of a previous law that was passed in April last year. Back then, the US was designated as a "state sponsor of terrorism". And the forces deployed in the region were called "terror groups".
Amid heightened tensions, Iran's President sent a message to Trump
As Iran and the US are staring at a war, sending waves of concern across the world, Iran's President Hassan Rouhani told his US counterpart, Trump, to never threaten the Iranian nation. His response came after Trump claimed that he will hit 52 Iranian sites if Tehran retaliates to the airstrike. Separately, Soleimani's successor promised to expel all US forces from the Middle East.
Soleimani's funeral drew millions, Supreme leader wept, crowd wailed
How revered a figure Soleimani was in Iran was revealed at his last rites when even the 80-year-old Supreme leader couldn't hold back his tears, while standing close to casket. "Oh God, you took their spirits out of their bodies as they were rolling in their blood for you and were martyred in your way," Khamenei said, as the crowd, dressed in black, wailed.