Top commander killed by US, Iran's leader vows revenge
Top commander killed by US, Iran's leader vows revenge
Jan 03, 2020, 06:44 pm
3 min read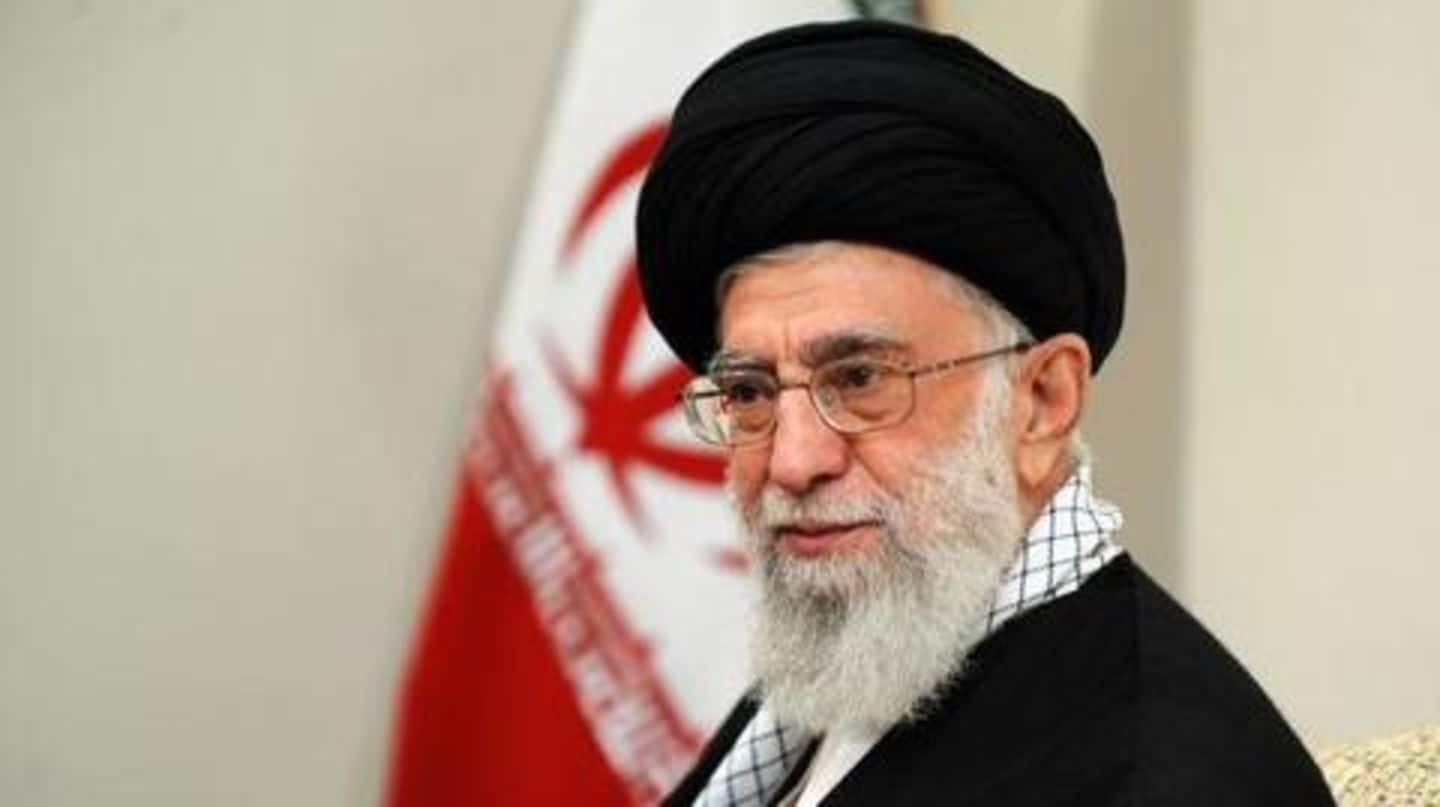 Iran's supreme leader Ayatollah Ali Khamenei is angry and has vowed to take revenge from criminals (read the United States) who killed the country's top commander Qasem Soleimani in an airstrike at Baghdad Airport on Friday. The death of the head of Iran's Revolutionary Guards, labeled as a terrorist organization by the States, implies ties between Iran and the US would deteriorate further.
Man who killed hundreds of Americans is dead, confirmed Pentagon
A few hours ago, Pentagon confirmed that on orders of President Donald Trump, the operation to eliminate Soleimani was conducted. Soleimani was responsible for the deaths of hundreds of Americans and the States also accused him of orchestrating the attack on the US Embassy in Baghdad on New Year's Eve. Abu Mahdi al-Muhandis, the deputy of Iran-backed Iraqi group Popular Mobilization Forces was also killed.
Aggrieved, supreme leader said Soleimani's work will not stop
While the US celebrates, Iran is fuming, quite naturally. Calling Soleimani a martyr, Khamenei said, "With him gone, God willing, his work and his path will not be stopped, but severe revenge awaits the criminals who bloodied their foul hands with his blood and other martyrs' in last night's incident." He also said Soleimani was the "international face of the resistance".
The idea of revenge is simmering in Iran
A three-day mourning has been declared in Iran as well. Among those who sang tunes of revenge was Mohsen Rezaei, a former general of Revolutionary Guards, who is the secretary of a powerful body. "He joined his martyred brothers, but we will take vigorous revenge on America," Rezaei said. Meanwhile, Iran's foreign minister Javad Zarif called it a foolish escalation and warned of consequences.
Syria and US leaders also slammed the strikes
Besides Iran's leaders, Syria also condemned the killing. A foreign ministry official told news agency SANA this would lead to "serious escalation" and blamed US for Iraq's instability. In fact, US Democratic congressional leaders also didn't favor the operation and claimed Trump didn't seek their approval. Speaker Nancy Pelosi opined rather than engaging in proactive actions, saving Americans' lives should be a priority.
Americans don't want war with Iran: Adam Schiff
Soleimani was responsible for unthinkable violence and world is better off without him.

But Congress didn't authorize and American people don't want a war with Iran.

All steps must now be taken to protect our forces against the almost inevitable escalation and increased risk. https://t.co/Z4HTnScFg7

— Adam Schiff (@RepAdamSchiff) January 3, 2020
After Soleimani's death, oil prices shot up, rupee weakened
The immediate impact of Soleimani's killing was that oil prices jumped and the rupee weakened by 0.26 percent to 71.5525 against the dollar. Naturally, India, the world's third-largest oil consumer, will be affected. "Oil is likely to be on boil. Bad for large oil-importing countries, especially those with large trade and current account deficit like India," said an official at stockbroking firm Prabhudas Lilladher.
Meanwhile, China asked everyone, especially US, to exercise restraint
The mega operation has closed all diplomatic doors and the tit-for-tat trade war, in which Iran and the US were engaged since 2018. On top of that, Khamenei's revenge talk has concerned many. Amid the tensions, China has asked all sides, especially the US, to exercise restraint. "China has always opposed the use of force in international relations," said foreign ministry spokesman Geng Shuang.