Border wall: Four companies bag US government contract for prototypes
Border wall: Four companies bag US government contract for prototypes
Sep 01, 2017, 03:14 pm
2 min read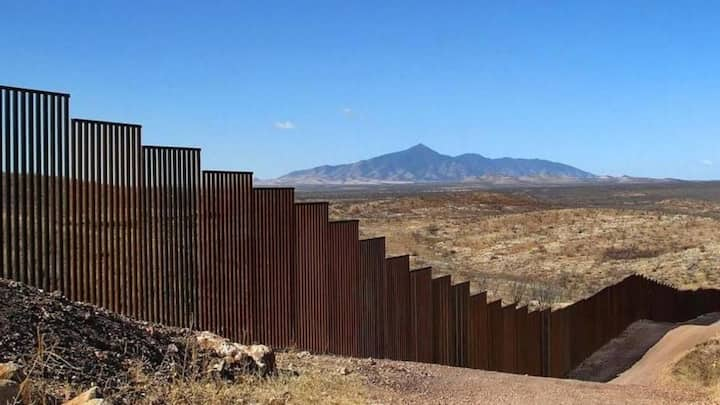 Even as Congressional funding for Trump's border wall remains a question mark, sections of the US government seem adamant on building it. The US Customs and Border Protection (CBP) said four companies have bagged the first contracts to build concrete prototypes for the wall. "The prototypes will help us refine the design standards of the eventual wall," notes acting CBP deputy commissioner, Ronald Vitiello.
Trump proposed to build an "impenetrable, physical, tall, powerful, beautiful" southern border wall at the US-Mexico border, to keep illegal immigrants out. Congress has so far refused to fund the construction of the wall which is estimated to cost $22 billion.
Border wall: What is being planned?
Four concrete prototypes are expected to be ready over the coming months. The prototypes are intended to test out the design standards of the wall. Two additional months would then be spent on testing the wall's resistance to penetration, tampering, and scaling using small hand tools. Features such as cable conduits, cameras, and sensors are also being planned for the actual wall.
What do we know about these prototypes?
The CBP has provided little information on the concrete prototypes. These will be built in San Diego, California, by four chosen companies: Caddell Construction (Alabama), Fisher Industries (Arizona), Texas Sterling Construction (Texas) and WG Yates & Sons Construction (Mississippi). Each prototype will be the size 30 feet x 30 feet. The four prototypes are estimated to cost a total amount of $3.6 million.
The prototypes are expected to be completed in 30 days. CBP is planning on giving out contracts to build four see-through prototypes next week. The US Congress will arrive at a decision on financing the wall by October 1.