US forces kill ISIS chief: Here's how the operation unfolded
US forces kill ISIS chief: Here's how the operation unfolded
Oct 28, 2019, 09:36 am
3 min read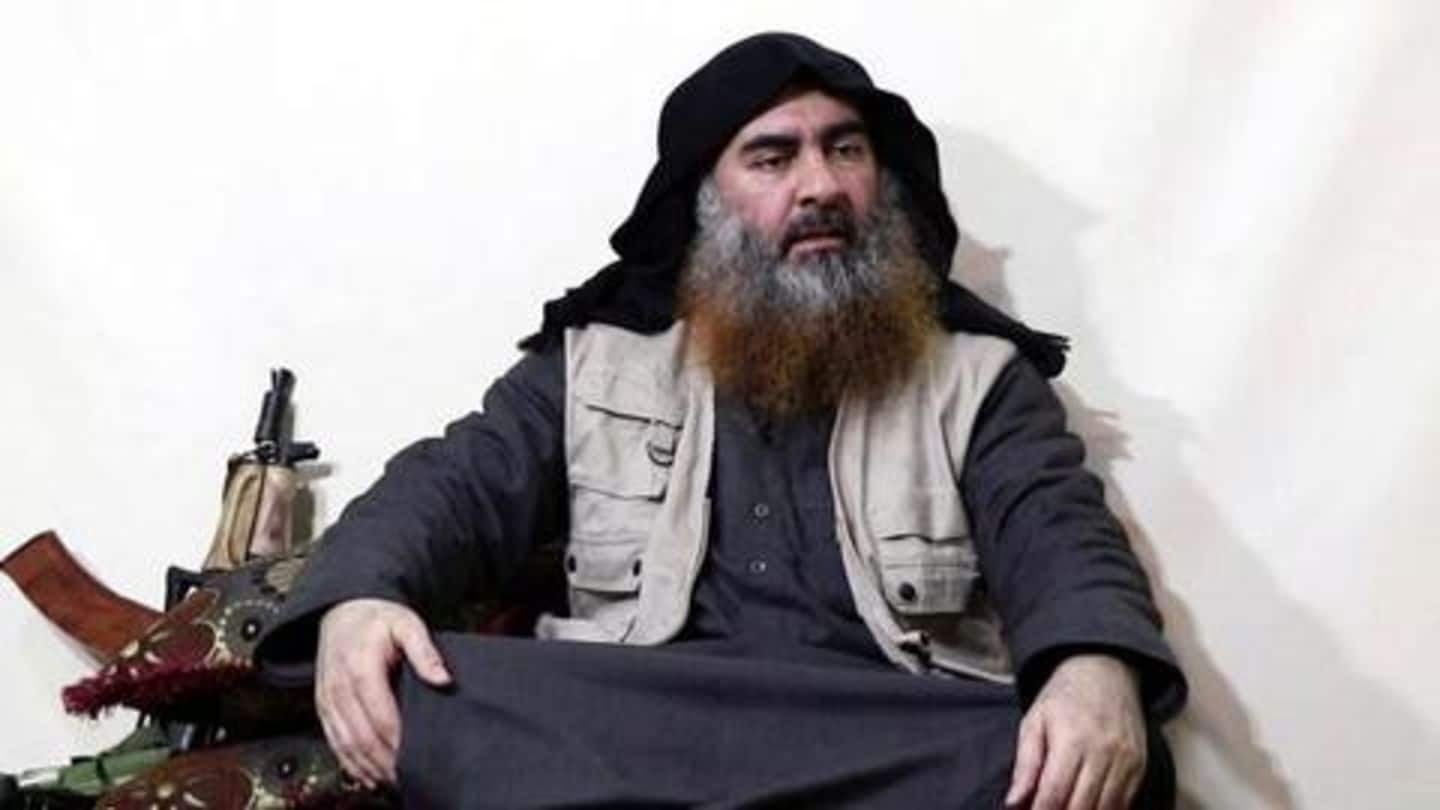 ISIS, the terror outfit which excelled in inflicting fear across the globe with brutal beheading videos and innumerable attacks, lost its leader Abu Bakr al-Baghdadi this weekend. President Donald Trump on Sunday announced ISIS founder died like a "dog" in a raid carried out by US forces in the quiet of the night. But what exactly happened that night? Let's tell you.
Baghdadi died like a coward, Trump announced yesterday
In his press briefing on Sunday, Trump disclosed that ISIS fiend died like a "coward" at the end of a dangerous night-time raid. As US soldiers advanced towards him, Baghdadi fled into a dead-end tunnel, detonated his suicide vest, and killed his three children with him. "He died a coward. Crying, whimpering, screaming and bringing kids with him to die. Certain death," Trump said.
Eight helicopters took off from Iraq, attacked Baghdadi's compound
According to WaPo, eight helicopters took off from northern Iraq on early Sunday and hovered for miles on hostile territory. On the ground, Baghdadi had taken refuge in a compound in northwestern Syria. His movements were being tracked by intelligence agencies. The forces dug holes into the compound's sides to steer clear of booby-trapped doors, revealed Trump. Baghdadi first retreated, then ran.
Washington spoke to Russia to ensure soldiers' safety
According to officials, Washington coordinated with Russia to ensure its soldiers aren't harmed. Considering Russia backs Bashar al Assad's regime, this communication between countries gains prominence. The helicopters crossed airspace controlled by Turkey too.
Baghdadi's daughter handed over DNA
The elite Delta Force reportedly conducted the operation along with the support of CIA and Kurdish forces. However, it's still unclear how the team was chosen and how they communicated with Washington. An official said Baghdadi's daughter voluntarily handed over DNA material to identify him. Trump also said nearly a dozen children were removed from the site, but it's unknown where they were taken.
According to senior US official, two soldiers were injured
A gleaming Trump informed he "got to watch" the "dangerous raid". The President sat in Situation Room with Vice President Mike Pence, Defense Secretary Mark Esper, White House national security adviser Robert O'Brien and two generals, Mark Milley and Scott Howell. As per Esper, two army personnel suffered minor injuries, and that's about it. "They've already been returned to duty," he added.
Less than 100 troops were on ground: Esper
Esper added US forces attempted to call Baghdadi out of his nest, but he refused. He revealed that "less than 100" troops were on the ground, with several others being involved in supporting roles. Many aircraft, including CH-47 helicopters, were used for the operation. Some "local people" fired at the jets initially and US forces returned fire in self-defense, Esper went on.